Christina Milian talks about Kim Kardashian's 'terrifying' robbery: 'It can happen to anyone'
Christina Milian also gave Maria Menounos an update on her love life.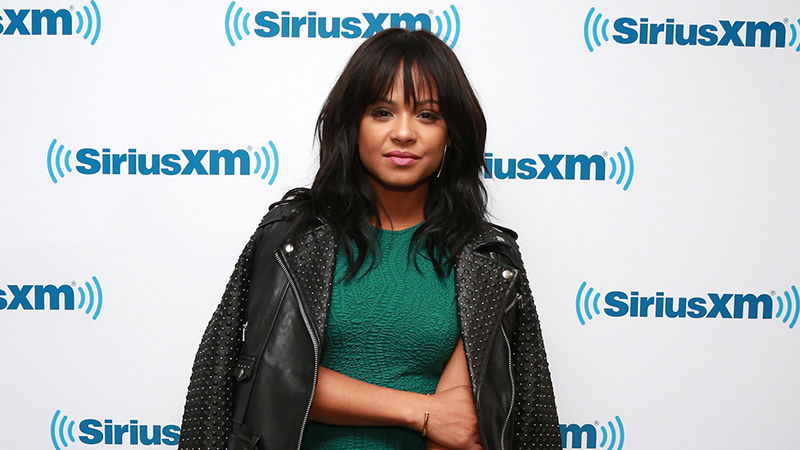 As a former E! reality star, Christina Milian shot down critiques that Kim Kardashian's openness with fans detracts from her harrowing armed robbery in Paris.
"I feel terribly for her. Thank God that she survived that. Especially as a mom, I can imagine how terrifying that was," Milian said Wednesday on Conversations with Maria Menounos. (Her show, Christina Milian Turned Up, ran for two seasons.)
Haters have derided Kardashian for posting an Instagram photo of the $4 million diamond ring that was stolen.
But as Milian said, "it can happen to anyone."
"I think it is hard, because we like to show fun things and our lifestyle," she said. "Nobody's gloating, but it's part of her lifestyle, the things that we see on social media, all that stuff."
As for her own personal life, the Rocky Horror Picture Show star said she's "talking to people" but not dating anyone seriously since her public breakup with Lil' Wayne last year.
Her other high-profile romance was with ex-husband The-Dream, and the former couple shares a 6-year-old daughter, Violet.
"I love love. Even if I get my heart broken, I love it. I actually get over it quicker if my heart's broken," she said with a laugh. "I've been through real relationships, usually like three-year relationships, and I don't necessarily always have the best taste in the situation. I just fall heavily in love with somebody, and I go with the flow. Now I'm a little bit more picky, if that is the next thing, the next step."
Though she admitted she's "in the mood" for romance, for now she's happy with her daughter and the pet they recently adopted from a shelter.
"I got a cat boyfriend," she joked.
Conversations with Maria Menounos airs live weekdays at 1 p.m. ET on SiriusXM Stars (Ch. 109).
For a free 30-day trial, check out http://www.siriusxm.com/freetrial/blog.
---
---
---