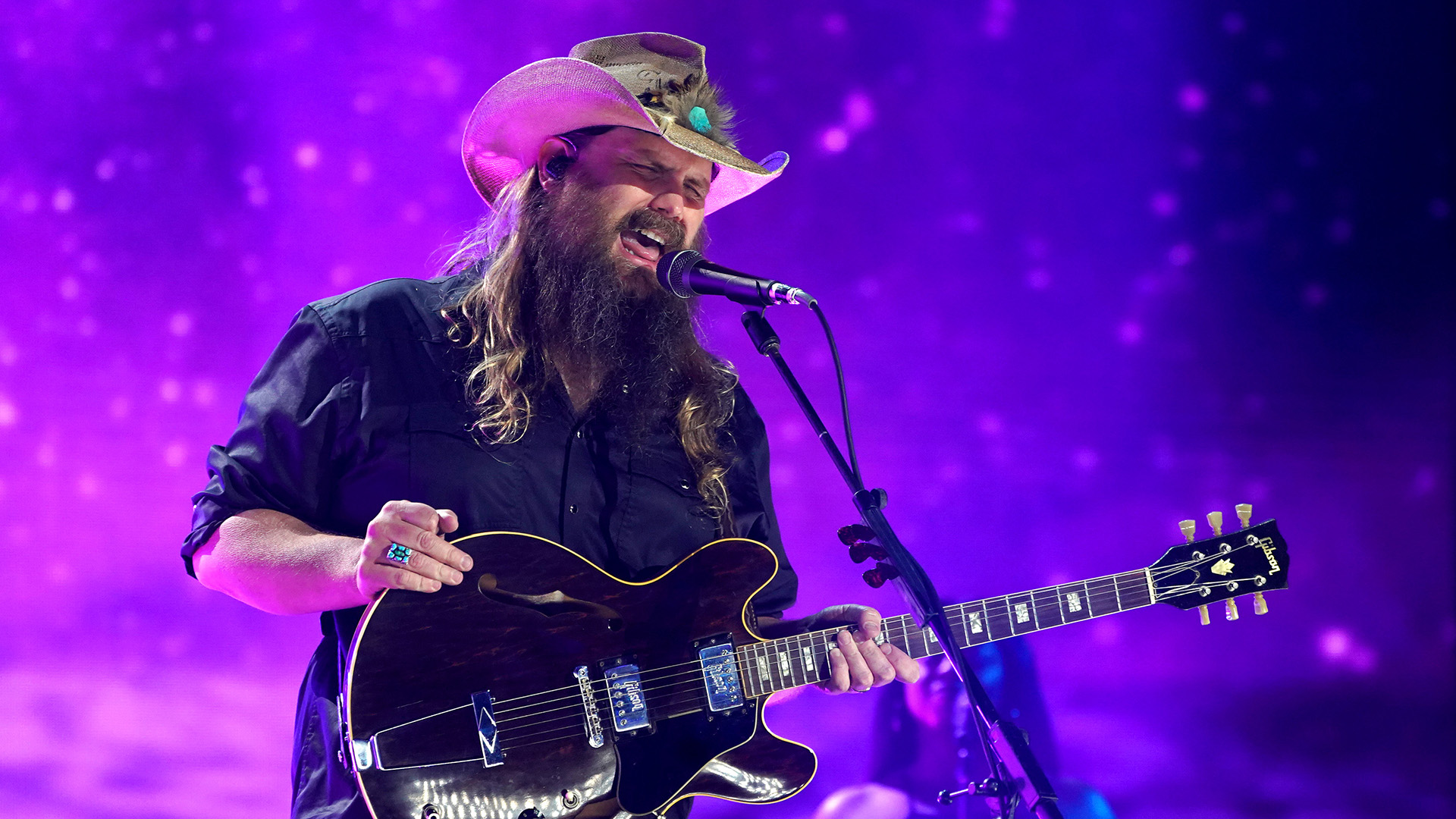 Photo by Erika Goldring/Getty Images for CMT
This morning, Chris Stapleton spoke with Buzz Brainard on The Highway (Ch. 56) to premiere his new single, "White Horse," and talk all about his fifth studio album, Higher (dropping November 10).
---
Listen to Chris Stapleton's full interview on the SiriusXM App now
---
Chris — who will receive the ACM Awards "triple crown" honor after winning New Male Vocalist of the Year, Male Vocalist of the Year, and Entertainer of the Year — described "White Horse" as "on the edge of the more rock-and-roll side of what we do."
When it comes to Higher, longtime Stapleton fans might be surprised to find the album doesn't include any featured artists or covers.
"There's no collaborations on the record," Chris confirmed. "My wife [Morgane] is my eternal collaborator, so she's on there singing with us as usual."
He also revealed, "There are no covers on this record. Usually we include a cover or two on a record … It wasn't necessarily an intent, it was just what happened, so, we'll see how that goes."
Higher was recorded at Nashville's RCA Studio A, produced by Chris and Morgane together with Dave Cobb. Comprised of 14 tracks, Higher also includes musicians J.T. Cure (bass), Paul Franklin (pedal steel), Derek Mixon (drums), and Lee Pardini (organ, piano). Pre-order Higher here.
Currently out on his All-American Road Show Tour, which he's been doing since 2017, Chris is also joining George Strait on a string on stadium dates this summer. "It's like the deepest catalog of No. 1s in the history of mankind," Chris said fondly of playing with George.
In 2020, Chris released the award-winning album Starting Over. It debuted at No. 3 on the Billboard 200 before taking home the GRAMMY for Best Country Album as well as winning Album of the Year at both the CMA Awards and the ACM Awards.
Chris Stapleton Higher Tracklist
1. What Am I Gonna Do
2. South Dakota
3. Trust
4. It Takes A Woman
5. The Fire
6. Think I'm In Love With You
7. Loving You On My Mind
8. White Horse
9. Higher
10. The Bottom
11. The Day I Die
12. Crosswind
13. Weight Of Your World
14. Mountains Of My Mind
---
---
---