Chris Stapleton and Snoop Dogg Team Up for New Monday Night Football Theme Song
Their take on the Phil Collins classic is the new Monday Night Football theme song.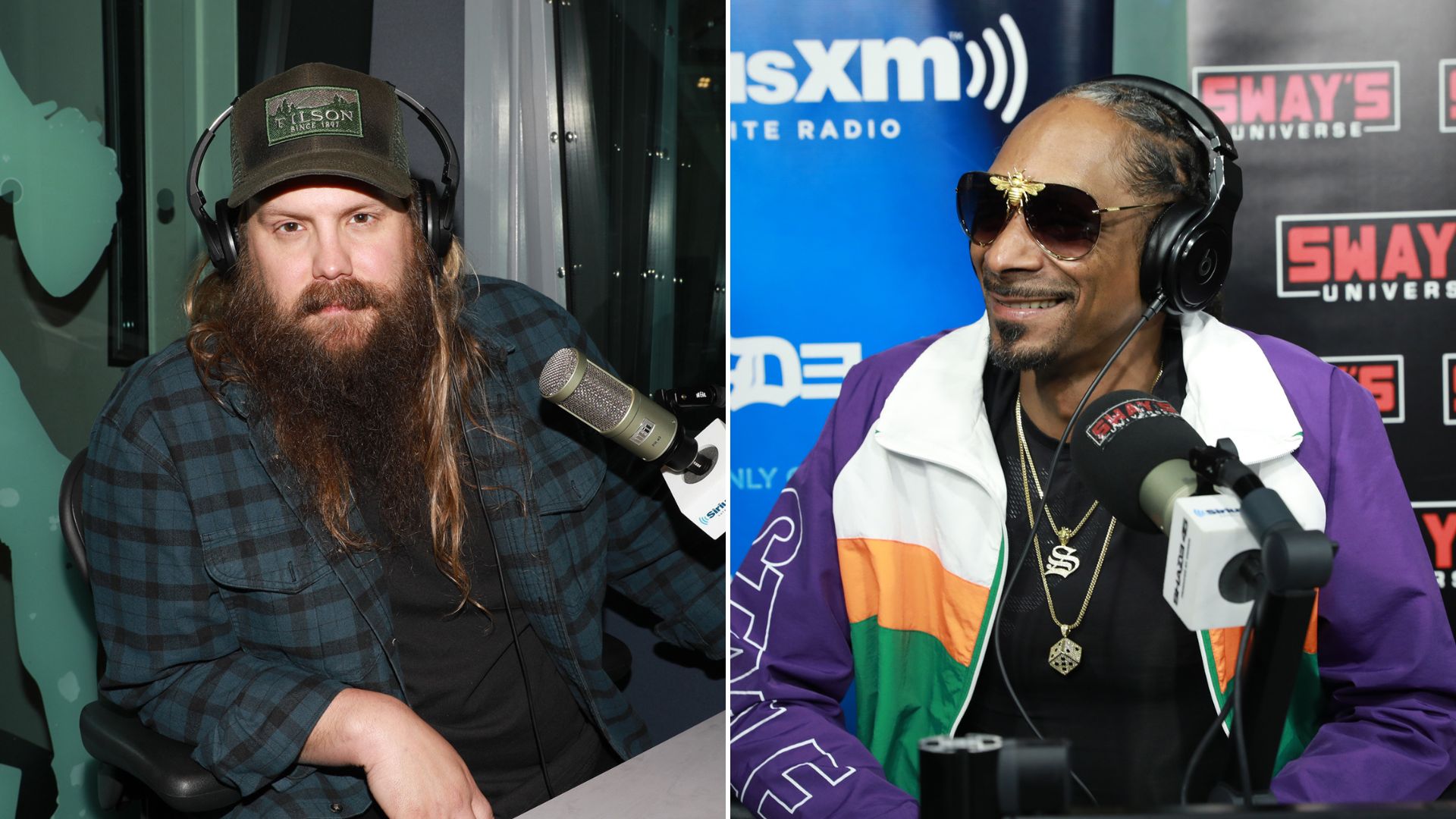 Chris Stapleton and Snoop Dogg are taking football to new heights with their cover of "In the Air Tonight."
The dynamic duo, joined by drummer Cindy Blackman Santana, teamed up to put a unique twist on Phil Collins' classic hit, and it's set to be the new anthem for Monday Night Football.
---
Listen to Chris Stapleton and more country music on The Highway
---
Chris Stapleton — known for his soulful, whiskey-soaked vocals and exceptional songwriting skills — is no stranger to pushing musical boundaries. His gritty, authentic approach to country music has earned him countless accolades and legions of dedicated fans. On the other hand, Snoop Dogg, a hip-hop legend, brings a unique flavor to the mix with his smooth rhymes and laid-back style.
Their cover of "In the Air Tonight" takes the hauntingly atmospheric original and infuses it with a fresh, modern twist. The blend of Chris's bluesy guitar licks and Snoop's signature flow adds layers of depth and intrigue to this iconic track, making it the perfect anthem to kick off Monday Night Football.
This unexpected collaboration generated immense buzz after it debuted during last night's Monday Night Football broadcast. It's a testament to the power of music to bring people together across genres, and it's sure to add an extra layer of excitement to an already thrilling football season.
Additionally, last week Carrie Underwood kicked off Sunday Night Football for her 11th consecutive year providing the official soundtrack. This season, Carrie sang an updated rendition of her very first SNF song, "Waiting All Day for Sunday Night" (a take on Joan Jett's "I Hate Myself For Loving You").
---
---
---