Chris Pratt: My first acting class was 'a crock of s***'
Chris Pratt talked about Passengers and his big acting break with Entertainment Weekly Radio's Jess Cagle.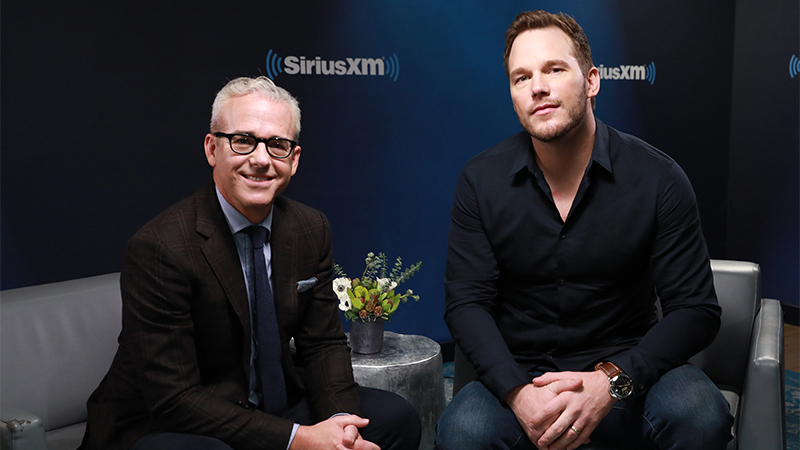 You know Chris Pratt's Cinderella story by now, how he went going from "outsider" waiter to lovable sitcom star to hunky tent-pole superhero.
And during The Jess Cagle Interview, Pratt discussed being discovered in Hawaii by director Rae Dawn Chong at just 19.
"I said, 'I can't afford to go to Los Angeles,' and she said, 'Sweetie, we'll fly you there,'" he said, laughing. "And I really felt in that moment, I knew my life had changed forever."
The Guardians of the Galaxy star said he learned the craft of acting on the job and called out Hollywood for taking advantage of people looking for a break.
Pratt remembered taking a two-day casting director's workshop for $260 on how to "get an audition" and learning it's just practice that makes perfect.
"I was looking around and all I could do was just count how many people were in the room and how much money this dude was making for this class. It was like a crock of s**t," he said. "There's a hunger that people have to become an actor and an entire industry that feeds on that hunger."
Pratt also talked about Jennifer Lawrence, his co-star in the new sci-fi/rom-com Passengers. Though they're buddies now, the two had never met before hitting the set.
"I think it very much mirrors our relationship in the movie in that regard, just like, 'By the way, here's a stranger, and you guys are gonna be stuck together for a while,'" he said. "I got pretty lucky that she's awesome. If she was a nightmare, that would have been really difficult. That would have sucked. But luckily, she's about as cool as you imagine and more."
Hear The Jess Cagle Interview on SiriusXM Entertainment Weekly Radio (Ch. 105).
For a free 30-day trial, check out http://www.siriusxm.com/freetrial/blog
---
---
---