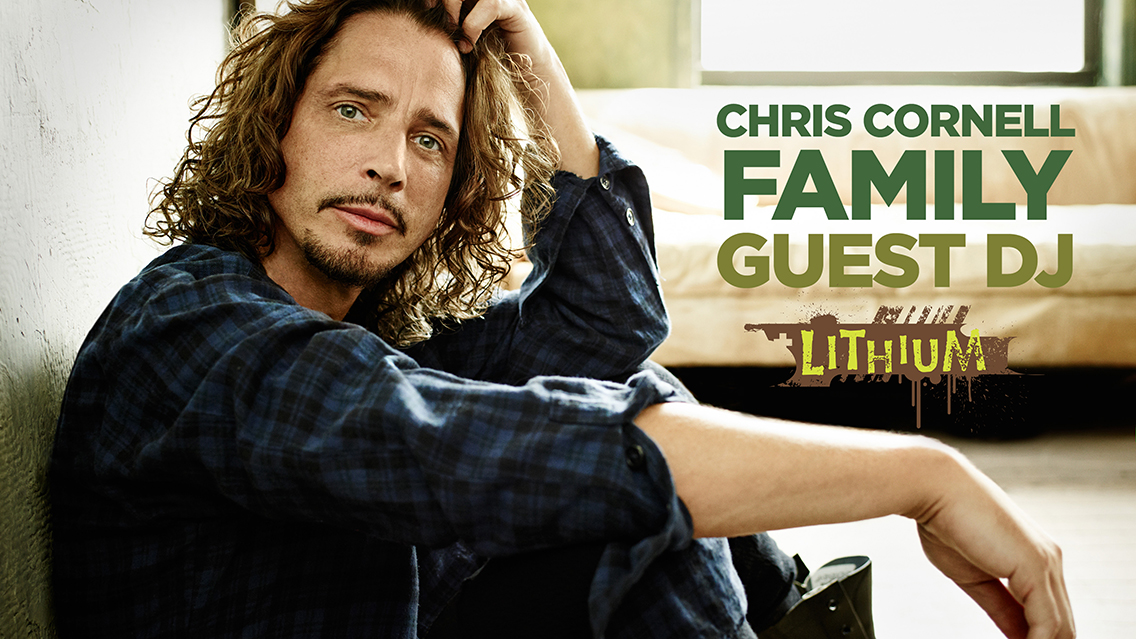 On what would have been Chris Cornell's 58th birthday, join the late singer's wife, Vicky, and their daughter, Toni, as they honor the trailblazing rock icon during an exclusive special on Lithium (Ch. 34).

Tune in to the premiere of Chris Cornell Family Guest DJ on July 20 at 9am ET to hear Vicky and Toni handpick songs that Chris loved — including classics from Prince, David Bowie, Adele, Johnny Cash and more — and share special memories. This is more than a remembrance of the legendary Soundgarden, Temple of the Dog and Audioslave frontman. It's an image of who Chris Cornell was as a husband and father, told by those who knew him as such. Hear the entire special on Lithium during the times below or stream it on the SXM App now.
---
Related: Watch Chris Cornell's unforgettable live acoustic set at SiriusXM
---
Recently, Toni Cornell also paid tribute to her father on The Late Late Show with James Corden with a powerful rendition of Prince's "Nothing Compares 2 U," which Chris famously covered at SiriusXM Studios in 2015. Chris's cover was later released on his posthumous album No One Sings Like You Anymore Vol.1, which received two Grammy nominations (Best Rock Album and "Nothing Compares 2 U" for Best Rock Performance).
---
Broadcast Schedule (all times ET)
---
July 20 at 9am, 3pm and 11pm
July 21 at 5pm
July 22 at 10am and 7pm
July 23 at 12pm and 9pm
July 24 at 3pm and 11pm
---
---
---