Chicago Cubs' loss of Kyle Schwarber isn't the end of the world it may seem like
I received a text from a friend of mine who is a die-hard Royals fan within minutes of news breaking about Kyle Schwarber being lost for the season. "Sorry for your loss," the text read flatly, and it took a moment … Continued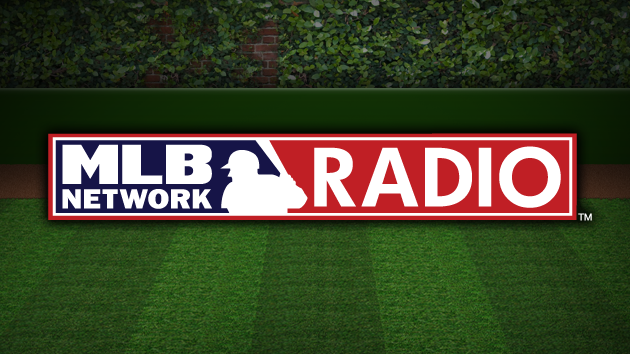 I received a text from a friend of mine who is a die-hard Royals fan within minutes of news breaking about Kyle Schwarber being lost for the season.
"Sorry for your loss," the text read flatly, and it took a moment before it dawned on me that he was in fact talking about the loss of the Cubs' exciting young outfielder/catcher and not some relative who I didn't know had died.
Schwarber was lost for the season following a collision in the outfield on Thursday night in Arizona that, from the moment it happened, Cubs fans almost knew was as bad as it looked. News of his fully torn ACL and LCL rippled through Chicagoland (and the possibly relieved pitching staffs of NL Central squads) on a snowy Friday afternoon as most were leaving work, and while your initial instinct is to react with shock and dismay at losing his bat, looking at it from a practical perspective, this is not the end of the world.
In most years, losing one of the most exciting young hitters during the first week of the season would be cause for outright panic on Chicago's North side, with a chorus of "Wait 'til next years" raining down. But the 2016 Cubs aren't the Cubs you grew up with, or the Cubs your father grew up with, or your grandfather grew up with, or…you get the idea. Losing Schwarber is an unlucky break, sure, but it's merely unfortunate, not catastrophic. Thanks to an uncanny stroke of luck, the Cubs were able to re-sign outfielder Dexter Fowler just before Spring Training, giving them the outfield depth that they didn't even know they'd need heading into the season.
Those who are mourning the loss of Schwarber as the end of the world aren't seeing the forest for the trees. Last year, Schwarber produced a .246 BA, 16 HR, .487 slugging percentage, and a 1.2 WAR during the regular season, in an admittedly small sample size of 69 games. It's his postseason heroics and his breathtaking potential that had Cubs fans salivating at the prospect of full season of a lineup with him, MVP candidate and cereal magnate Anthony Rizzo, 2015 NL Rookie of the Year and Express model Kris Bryant, the most hated man in St. Louis in Jason Heyward, human Swiss Army knife Ben Zobrist, and others.
Realistically, Schwarber was going to be a work in progress defensively both in the outfield and behind the plate. His fielding looked better in Spring Training, but he's still an absolute work in progress with the glove, and that's OKAY, he's still only 23 and did this with the bat last fall. Long-term? He's gonna be fine and the Cubs will be better off with him in the lineup. For now and absent Schwarber, the Cubs still have some sort of mix and match combination of Zobrist, the vastly improved (at least in the early going) Matt Szczur, and rocket armed Jorge "Thank God He Wasn't Traded In The Offseason" Soler in left field. Any of the above represent a huge defensive improvement in the outfield over Schwarber. Of all the potential replacements, Szczur might be the biggest wild card, given the fact that he's produced a -0.9 WAR in his first two seasons in the big leagues. That being said, his hot start combined with his athleticism are reason enough to believe he'll be more than just an adequate fill in and if it's a left-field by committee so be it. If the Cubs are ever going to reach the Promised Land, there's gonna be a couple of speed bumps along the way. Losing Schwarber for the season is just that, a speed bump. It's not as though the 2016 season has driven off a cliff. This squad is stacked, and they're going to be fine.cAnd the best part is, Schwarber will be back and good as new in 2017.
Stay up on the latest and greatest in MLB, in your car, on your phone and at your home with MLB Network Radio (Ch. 89, Sirius 209) on SiriusXM!
---
---
---