Chelsea Handler on Her Threesome Experience and Taking Molly Before a Show
The comedy star bared it all during her appearance on 'Andy Cohen Live.'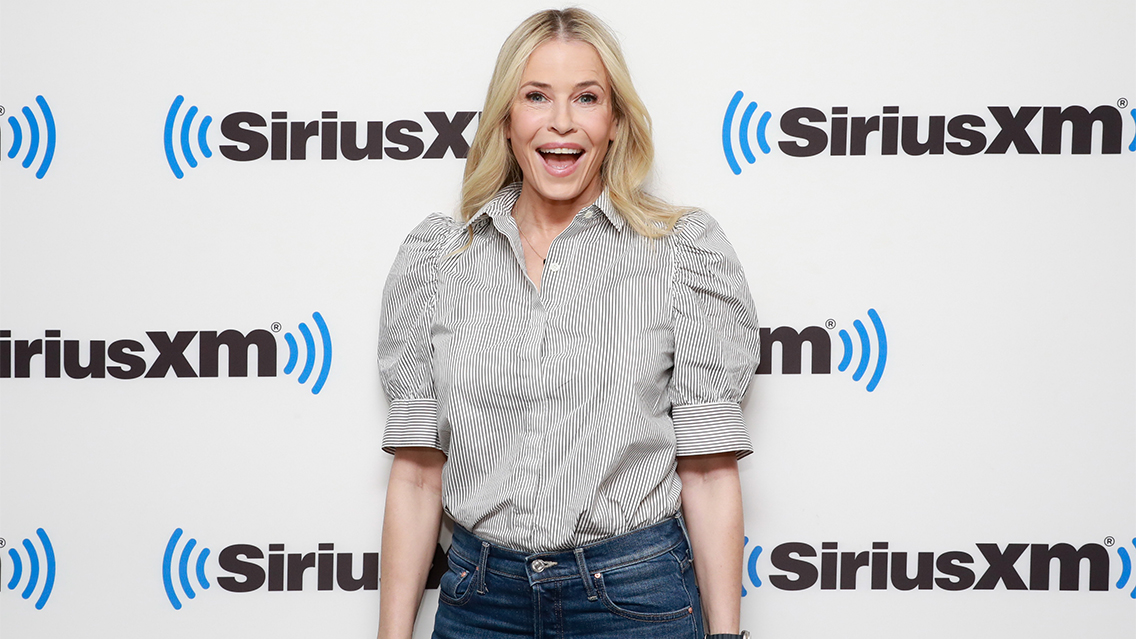 Chelsea Handler would have a threesome… again.
The comedy and talk-show star got candid about her "fun" threesome experience with her then-boyfriend Ted Harbert – a TV exec and Handler's former boss – and their masseuse during her appearance on Andy Cohen's SiriusXM show, Andy Cohen Live, today (June 7).
---
Hear Chelsea Handler's full interview on the SXM App
---
Handler was so "turned on" by the masseuse that she ended up "hooking up" with her several more times without her ex. She also shared how she'd definitely have a threesome again.
Handler and Harbert broke up in 2010 after dating for nearly four years.
Chelsea Handler Had a Threesome with her Masseuse
Later in the interview, Handler opened up about getting stoned and alcohol positivity, dishing on how she likes to have one drink before going onstage.
"A drink is fine [while performing], not six," Chelsea said.
Additionally, the comedian regaled Cohen with her experience taking the drug MDMA (also known as Molly) before a show years ago. Handler revealed the drug hit her halfway through her performance.
"My pupils completely dilated," Handler said, "and I don't know if the audience knew I was on Molly, but they knew I was on something. 'Cause all I wanted to do was get off the stage and start partying!"
When Chelsea Handler Took Molly Before a Live Show
Plus, Handler talked about her relationship with the Kardashians and how they "don't give a s**t" about what she's said about them over the years.
Chelsea Handler Doesn't Hate the Kardashians
---
---
---