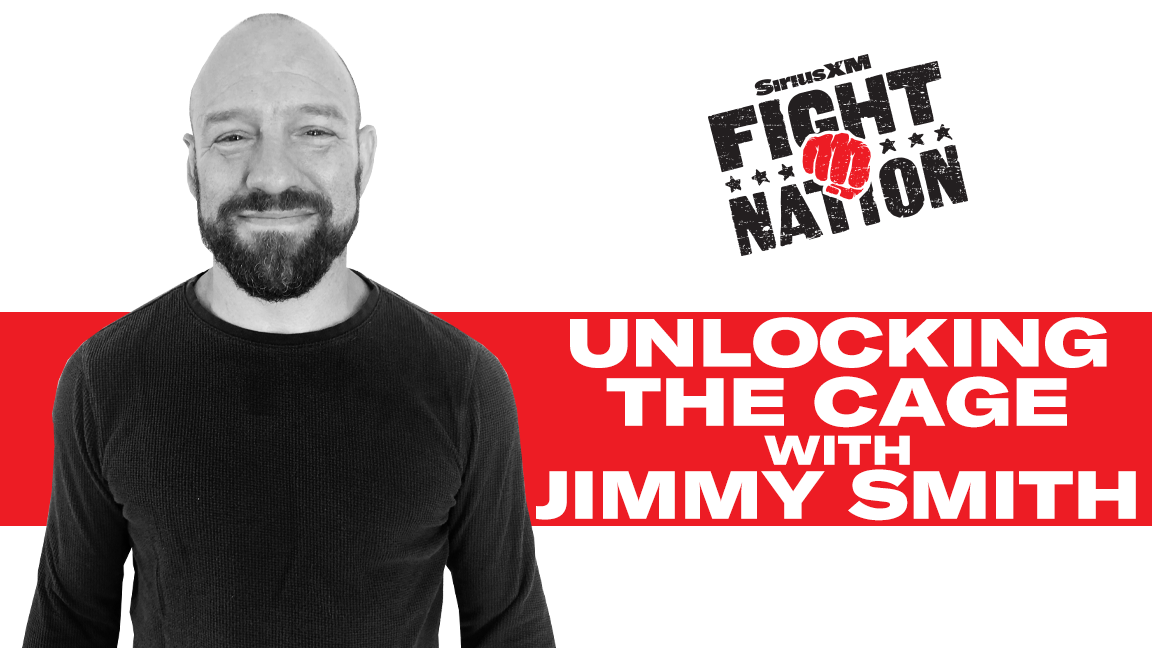 Get your MMA news fix and even go beyond the octagon with SiriusXM Fight Nation's newest host: veteran analyst and former fighter Jimmy Smith.

Every weekday from 1pm to 3pm ET, tune in to SiriusXM Fight Nation (Ch. 156) to hear Unlocking the Cage with Jimmy Smith, Smith's exclusive new show covering all things MMA, as well as other topics in sports, pop culture, entertainment, and more.
Smith's show debuted on Monday, August 31 with a guest appearance from UFC commentator, podcaster, and comedian Joe Rogan. Listen to the full interview On Demand on the SiriusXM app now.

Jimmy Smith is a veteran combat sports commentator who has called fights for the UFC, Bellator, PBC Boxing, Affliction, and M1. Smith was the host of Fight Quest for the Discovery Channel where he traveled the world studying and competing in a variety of martial arts. He holds a BJJ black belt under Rey Diogo and a 6-1 record as a professional MMA fighter.
---
---