Check out veteran golf broadcaster Gary McCord's new weekly SiriusXM show
McCord will team up with Drew Stoltz to host 'McCord and Stoltz' live starting on October 28 at 8pm ET.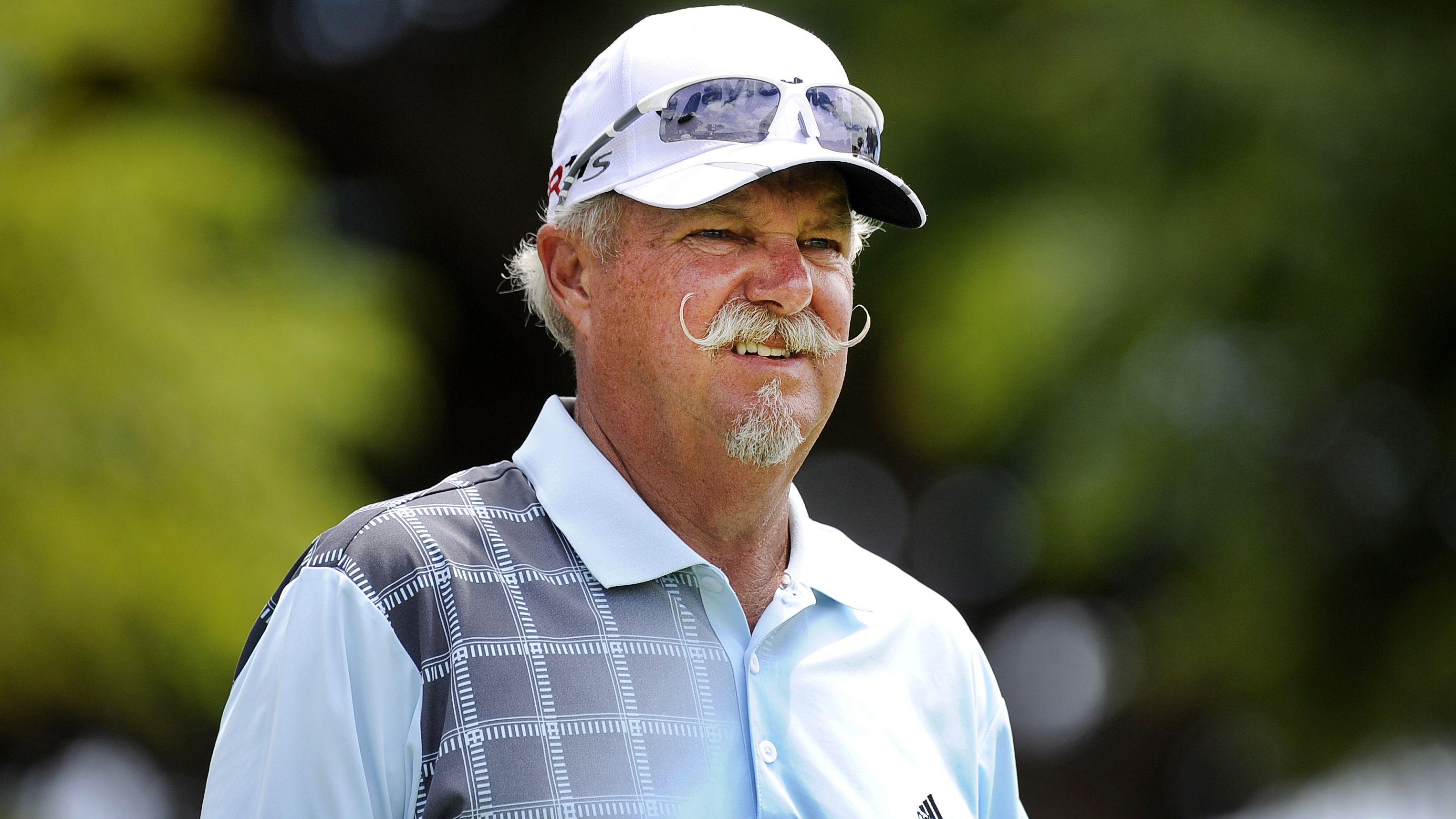 (Photo by Stan Badz/PGA TOUR)
SiriusXM announced that veteran golf broadcaster Gary McCord has joined the SiriusXM PGA TOUR Radio (Ch. 208 or 92) to host a new exclusive weekly show. McCord and Stoltz, which McCord will host with SiriusXM's Drew Stoltz, will debut October 28 and air live every Wednesday at 8pm ET.

As a member of the CBS golf broadcast team for 33 years, McCord's lighthearted approach to calling the game made him a fan favorite. Before he ever picked up a microphone he was also an accomplished player. A two-time All American at the University of California-Riverside, McCord won the NCAA Division II individual golf championship in 1970. He then went on to a professional career that saw him compete in more than 400 PGA TOUR events and win two PGA TOUR Champions events.
Drawing on McCord's experiences from a lifetime in the game, McCord and Stoltz will showcase his insightful, humorous, sometimes irreverent perspective on his sport, and will be a platform for commentary on current events, story-telling, and conversations with some of the most interesting personalities in golf. The show will air live and McCord and Stoltz will also take calls from golf fans around the country.
"I'm really excited to team up with Drew and get back on the mic this week," said McCord. "To have an hour each week, on an amazing national platform like SiriusXM, to tell stories, talk to people around the world of golf, hear from golf fans and be able to share what's on my mind? I'm going to have a lot of fun and I hope our audience does to!"
"As one of the longest tenured broadcasters in golf, Gary has been bringing the game into people's homes for decades, calling tournaments, interviewing players and telling stories," said Taylor Zarzour, manager, partner relationships, sports programming for SiriusXM. "He's hilarious, truly one of a kind, and SiriusXM PGA TOUR Radio will be the perfect platform for Gary and Drew to continue to connect with and entertain golf fans all across this country every week."
Drew Stoltz played collegiate golf at Texas Christian University, won the 2004 Colorado State Amateur, and would go on to play on the Korn Ferry Tour and other professional mini tours. He can also be heard co-hosting Gravy and the Sleeze with former PGA TOUR pro Colt Knost weekdays on SiriusXM PGA TOUR Radio.
For more information, visit SiriusXM.com/golfonsxm.
---
---