Charles Barkley talks Michael Jordan, Warriors & Jason Williams
The NBA's most outspoken veteran Charles Barkley joined Bleacher Report Radio on Tuesday and held court on topics as wide ranging as Michael Jordan taking a stance on the recent violence inflicted on African American communities and law enforcement, to Kevin … Continued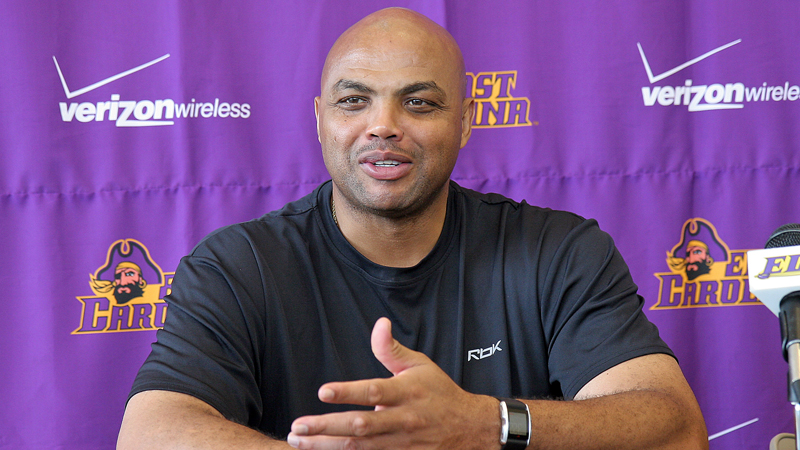 Charles Barkley (Wikipedia/Ytoyoda)
The NBA's most outspoken veteran Charles Barkley joined Bleacher Report Radio on Tuesday and held court on topics as wide ranging as Michael Jordan taking a stance on the recent violence inflicted on African American communities and law enforcement, to Kevin Durant signing with the Warriors, to Jason "White Chocolate" Williams calling out the Round Mound of Rebound.
His Airness announced Monday on The Undefeated that he would be donating $1 million each to police and communities affected by the fatal police shootings of two unarmed African American men, Alton Sterling and Philando Castile, and recent deadly attacks on law enforcement in Dallas and Baton Rouge.
"I appreciate anybody who's giving a couple million dollars to charity," Barkley said. "God bless him for that."
Beyond that, the situation isn't a simple one for Barkley.
"We in the black community, we need the cops…we as black people have to do a better job of policing ourselves," Barkley said. He also added: "The cops have made mistakes, I think everybody has to admit that."
So, what solutions does Sir Charles have? For starters, Barkley said police could use more training so they can respond better under high-stress situations.
"To use a sports analogy, I think some of these guys are choking under pressure," Barkley said. He would also like to see "independent panels" investigate police shootings to avoid any conflicts of interest.
"Decent little player" Jason Williams doesn't get a response from Charles Barkley
Former NBA journeyman Jason Williams trashed Barkley for trashing Kevin Durant after his decision to play for Golden State. When told about Williams' comments were read back to Sir Charles, his response was the most basic of all burns: "Who?"
"I'm never going to get to the point where I'm going to have to respond to Jason Williams," Barkley said. "Come on, man."
And with that, Barkley shuts down a critic in a cruel, cruel way.
Chuck has love for the Warriors
He may have a tough exterior, but Barkley said it actually does bother him that people think he hates the Golden State Warriors.
"When I said the Warriors couldn't win shooting jumpers, that was actually just a basketball opinion," Barkley said. "They may go down as the greatest backcourt in NBA history."
Barkley went on to praise Golden State, and explained why his comments got him in hot water with Hall of Fame wide receiver Jerry Rice.
Listen to all the latest news in the world of sports on Bleacher Report Radio, Channel 83. Photo: Ytoyoda/Wikipedia Commons
---
---
---