Singer Bob Dylan entertains at the Forum in Los Angeles, Feb 15, 1974. (AP Photo/Jeff Robbins)
In honor of Bob Dylan making history by becoming the first American musician to be awarded the Nobel Prize for Literature, Written In My Soul host Bill Flanagan will host a special on VOLUME (Ch. 106) commemorating Dylan's achievement. Changing Of The Guard: Bob Dylan Wins The Nobel Prize, a discussion among literary and music heavyweights about Dylan's incredible feat, will air on Saturday, Dec. 10.
Flanagan, who has written liner notes for a half dozen Dylan albums, will be joined by some of the most respected names in the worlds of literature and music to talk about the significance of a rock & roll songwriter earning literature's highest honor. Among those joining Flanagan will be Elvis Costello, D.A. Pennebaker and Paul Muldoon.
Dylan's win blurred the dividing lines of literature as there is now and argument as to whether song lyrics have the same artistic significance as poetry, novels or traditional literary works. Costello, for one, refuted that idea, going as far as to say Dylan is as much deserving of the Nobel Prize as Winston Churchill.
"Winston Churchill won the Nobel Prize for literature. I would argue that there's more poetry in Dylan's lyrics than there is in A History of the English-Speaking Peoples," Costello said. "And you know what? Dylan's a better painter than Churchill, too."
Dylan is known as one of the most influential songwriters of the past 50 years. Pennebaker, an Oscar-winning documentary filmmaker, got to experience Dylan's brilliance firsthand while covering his 1965 concert tour in England for his 1967 documentary film Dont Look Back.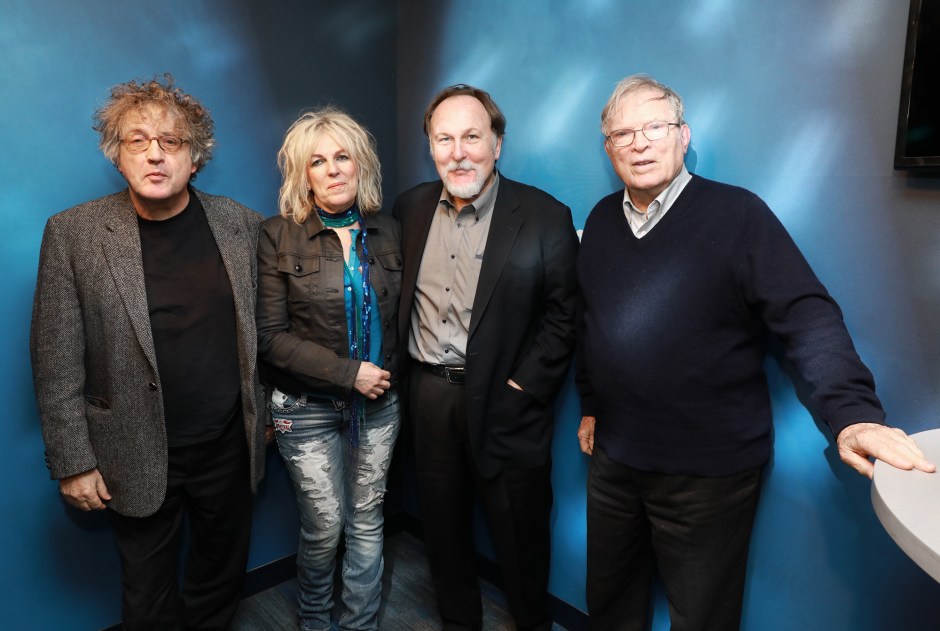 "The more I heard Dylan talking to people, just in the group we were in, the more I got interested in the way he used words," Pennebaker said. "It was almost naive in a way. He used them not as poetry, but just differently, and that interested me."
Dylan has announced that he won't be able to attend the Nobel Prize Ceremony in Stockholm, Sweden due to prior commitments. Muldoon, a Pulitzer Prize-winning poet, wondered if Dylan simply enjoys his privacy away from the spotlight at this point in his career.
"I mean, it must be very hard to have been so famous for so long," Muldoon said. "We're all trying to work out who we are and what we're doing in our modest, minor ways. But to have that exposure, you can understand actually why, at some level, he might actually resist."
Changing Of The Guard will premiere on Dec. 10 at 1 p.m. ET with an encore airing on Friday, Dec. 16 at 7 p.m. ET. The special will also feature commentary from Rosanne Cash, Salman Rushdie, singer-songwriter Lucinda Williams and National Book Award-winning novelist Colum McCann.
PHOTO: AP Photo/Jeff Robbins
For a free 30-day trial, check out http://www.siriusxm.com/freetrial/blog.
---
---
---