Celebrating Black Music Month: SiriusXM honors icons from the 1920s-1950s
All month long, join SiriusXM in honoring Black music icons from the 1920s-1950s, including Louis Armstrong, Billie Holiday, and Sam Cooke.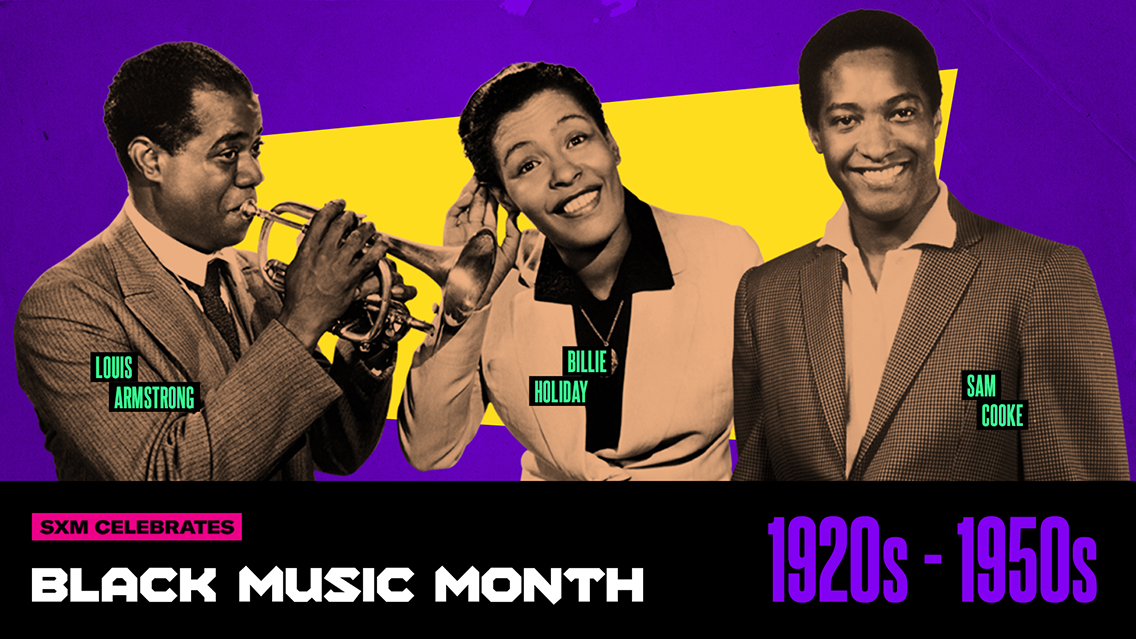 In the Black community, music has long served as both a message and a refuge, from call-and-response spirituals to current hip-hop hits and beyond. Throughout Black Music Month, SiriusXM has been highlighting significant moments in Black music and history — from the early 1900s to now, each week featuring some of the iconic artists who paved the way for other Black musicians and fought for social justice. In this edition, learn about Black music legends from the 1920s through the 1950s.
Louis Armstrong Energizes Jazz & Activists
From the 1920s and on, Louis "Satchmo" Armstrong played a crucial role in popularizing and pioneering jazz, a music genre that originated in the Black communities of his birthplace, New Orleans, Louisiana. Known by many as the first great jazz soloist, the distinctly voiced singer and innovative trumpeter not only created iconic music and appeared in beloved films, but also sounded off against racial injustice when he criticized President Dwight D. Eisenhower for his initial refusal to desegregate schools in Little Rock, Arkansas, in 1957. In joining younger outspoken jazz artists in condemning segregation, Armstrong used his celebrated voice to amplify the message of the country's Black community as a whole.
Hear music from Armstrong and other Black icons on '40s Junction (Ch. 73).

Billie Holiday's Cry For Racial Equality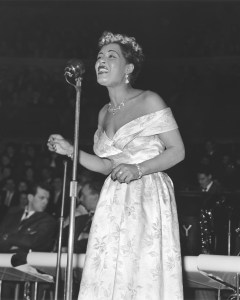 Equipped with one of the most unmistakable voices in American music history, Billie Holiday was already established in the New York jazz scene when she closed her set at Cafe Society in Greenwich Village in 1939 with a powerful new song, "Strange Fruit." Written as a poem by Abel Meeropol, "Strange Fruit" described the savage lynching of Black people in the country, featuring the stirring lyrics "Blood on the leaves and blood at the root. Black bodies swinging in the southern breeze." After debuting "Strange Fruit,""Lady Day" bolted from the stage without giving an encore, leaving the audience to think about the song's meaning. "Strange Fruit" became Holiday's signature song and has been a reminder of the racism and suffering experienced by Black people in the country over the years. Shortly after the song's recording, Atlantic Records founder Ahmet Ertegun called it "a declaration of war … the beginning of the Civil Rights Movement." Years later, Time named it the best song of the 20th century.
Hear music from Holiday and other Black icons on Real Jazz (Ch. 67).

Sam Cooke's Civil Rights Anthems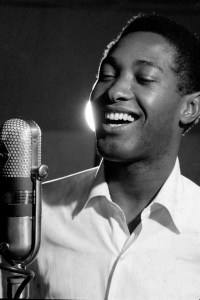 Sam Cooke sang with soul even before the birth of the soul music genre. The legendary vocalist started singing gospel music professionally at age 10, but in his 20s — with his smooth delivery and socially conscious lyrics — he became a leading voice of the Civil Rights Movement after a series of significant events in the mid-1950s, including the gruesome lynching of 14-year-old Emmett Till in Cooke's home state of Mississippi and the historic Montgomery Bus Boycott featuring activist Rosa Parks. Despite alienating many of his gospel fans, Cooke reached a wider audience with a number of pop hits, such as "A Change Is Gonna Come" and "Chain Gang," which shined a light on racism and inspired hope. Tragically, Cooke was one of the first famous Black figures to become a martyr in the early '60s after he was killed at only 33 years old — but not before his soulful classics galvanized activists and educated Americans about racial injustice, as well as established him as one of the forefathers of soul music.
Hear music from Cooke and other Black icons on SiriusXM's '50s on 5 (Ch. 5).

---
---
---