Celebrate the King's 85th birthday with live broadcasts from Graceland and exclusive specials on Elvis Radio
Feel like a member of the Memphis Mafia as SiriusXM's Elvis Radio rings in Elvis' 85th birthday week with interviews, stories, songs, specials, and more.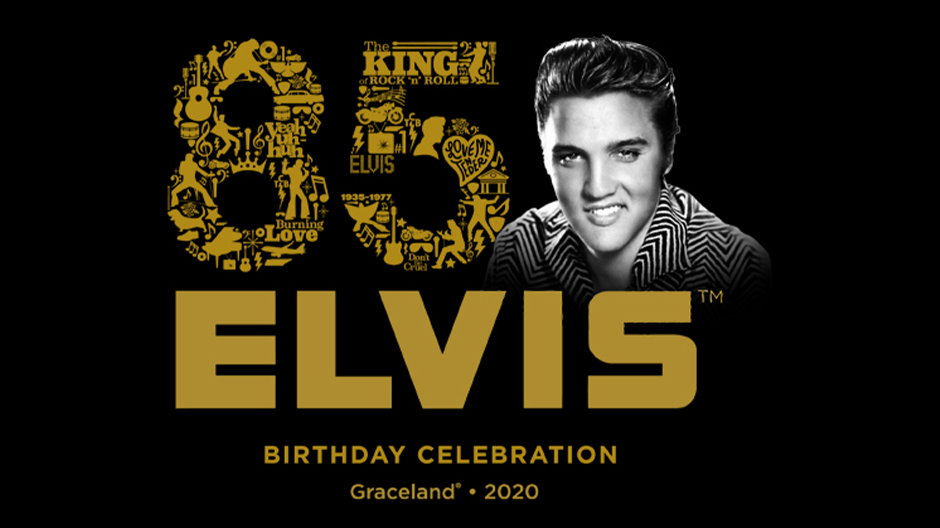 Elvis Presley's 85th birthday may be on January 8, but SiriusXM is keeping the love burning for five days at Graceland and on air via Elvis Radio (Ch. 19) — most notably with a special Elvis birthday edition of The James Burton Radio Hour featuring Queen's Brian May (exclusively recorded this past November backstage at James' International Guitar Festival in Nashville) airing on Friday, January 10 at 7pm ET. See even more birthday week highlights below, no RSVP required!

As fans from around the world arrive at Elvis Presley's Memphis and the Guest House at Graceland to join the party, Elvis Radio kicks off Elvis' birthday week on Tuesday, January 7, providing daily on-site coverage, live reports, VIP Celebrity interviews, guest DJ shows, and birthday-themed music specials from our SiriusXM archives. The celebration begins at 10pm ET with Bill Rock's Elvis Birthday Memories, his classic birthday celebration for the King of Rock & Roll by the Elvis fans and for the Elvis fans. As the very first DJ voice heard on Elvis Radio (and who now hosts both Elvis Memories and Soundtrack Saturday Night), Rock brings his unique perspective to the airwaves with a focus on the music, fans, concerts, movies, memories, and more. As the late George Klein, Elvis' confidante since high school, said, "If you're an Elvis fan, no explanation is necessary; if you're not an Elvis fan, no explanation is possible!"
On Wednesday, January 8 (the King's actual birthday) at 8pm ET, Elvis Radio will spotlight archived birthday shows from 2016 (including Terry Mike Jeffrey's 2018 special), plus the 2006 birthday show with special guest DJ the late Lance LeGault, who ran with the Memphis Mafia, had a cameo in the '68 Comeback Special, and served as Elvis' stunt double and stand-in in Viva Las Vegas. As the week rolls on, Priscilla Presley and Jerry Schilling will join Argo in the Elvis Radio studio LIVE from Graceland on Thursday, January 9 at 1pm ET.
The party will culminate on Saturday, January 11 with a once-in-a-lifetime Memphis Graceland performance from James Burton, Ronnie Tutt, and Glen D. Hardin of the TCB Band; Terry Blackwood and The Imperials; and the King himself on the big screen, all hosted by Priscilla Presley and Jerry Schilling. Fans tuning in can catch the TCB Band live on Elvis Radio between sound checks and their concert performance.
Click here for more information on Elvis' upcoming birthday events at Graceland.
---
---