Celebrate Black history, culture & progress this month with SiriusXM Urban View
Feel inspired, invigorated & educated with these Black History Month specials.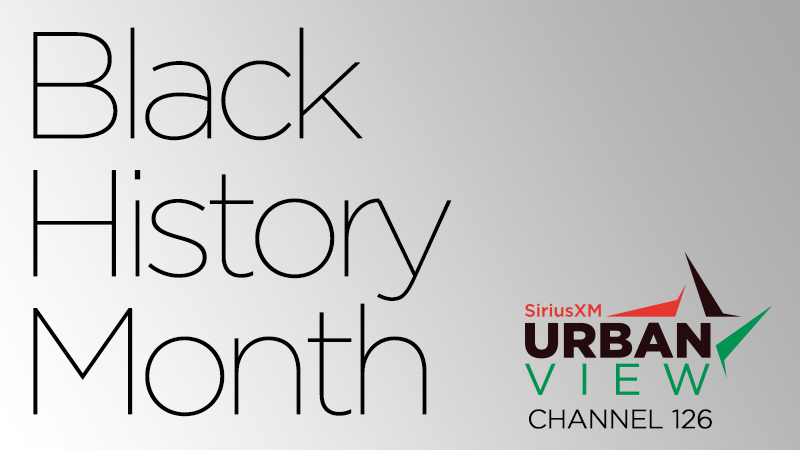 While SiriusXM Urban View (Ch. 126) is always dedicated to round-the-clock coverage of the African American experience, it all takes on even more significance each February. As we spend the month highlighting and honoring Black achievements, don't miss the below specials covering everything from representation to civic engagement.

Sunday Civics with Attorney General Letitia James
Few people exemplify the importance of representation in the civic space better than New York State Attorney General Letitia James, the first African American and woman to hold the seat. To celebrate that fact in conjunction with Black History Month, James will be joining L. Joy Williams for Sunday Civics to share valuable lessons about advocacy that most listeners probably didn't learn back in school. Be inspired to take action when you catch it On Demand below.

---
Coloring Outside of the Lines
As the pathways to success are constantly evolving, it's important for people of color to have a seat at the table. This Black History Month, SiriusXM's African American Ancestry Group & Pandora's Mixtape Community are presenting Coloring Outside of the Lines – Black Representation in Untraditional Careers to explore the need for diversity in creative spaces. Urban View's Mike Muse will host a panel featuring artists and creators Abdul Karim Abdullah, Jay West, and Imani Ellis (founder of CultureCon) as they explore their success in careers outside of traditional fields with the end goal of inspiring listeners to enter a space they're passionate about even if they're the only one that looks like them in the room. Catch the special when it airs on Sunday, February 23 at 11am and 10pm ET.
---
For even more Black History Month highlights and perspectives, stay tuned to SiriusXM Urban View all month long (and beyond).
---
---