Cavs "got lucky" against Golden State in Game 4: Anthony Morrow
The Cleveland Cavaliers went off in Game 4 of the NBA Finals to the tune of 86 first-half points and a record 24 three-pointers. So, can they replicate that heroic effort to turn this Finals into a series? Free agent … Continued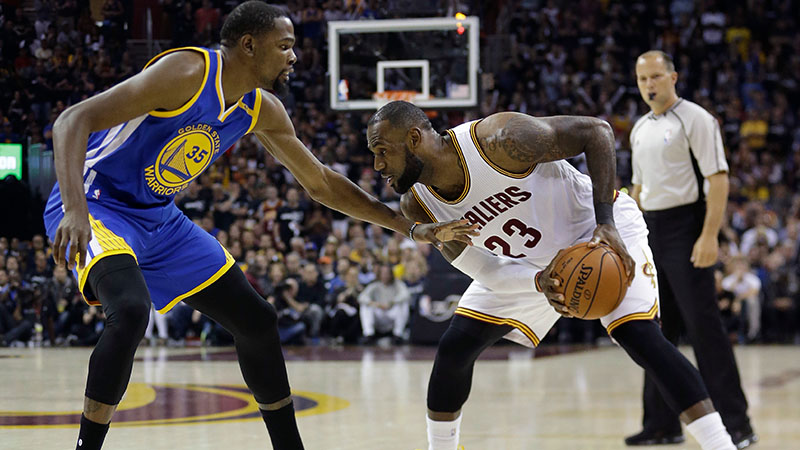 Golden State Warriors forward Kevin Durant (35) defends Cleveland Cavaliers forward
LeBron James (23) diromg the first half of Game 4 of basketball's NBA Finals in Cleveland, Friday, June 9, 2017.
The Cleveland Cavaliers went off in Game 4 of the NBA Finals to the tune of 86 first-half points and a record 24 three-pointers. So, can they replicate that heroic effort to turn this Finals into a series?
Free agent Anthony Morrow isn't convinced.
"The (Cavs) got lucky, honestly," Morrow told SiriusXM NBA Radio. "(Kyrie) has to have 40, they've got to hit 24-25 threes, they've got to have J.R. hit a few threes, and LeBron's gonna be LeBron. That's the kind of performance that they have to have with all the firepower that Golden State has."
For the latest in the NBA, listen to SiriusXM NBA Radio (XM 86, Sirius 207).
---
---