Catch the second season of Patrick Ewing's SiriusXM show, 'Center Court'
'Center Court with Patrick Ewing' will premiere on October 28 and air every Monday at 7pm ET throughout the college basketball season on SIriusXM's ESPNU Radio (Ch. 84).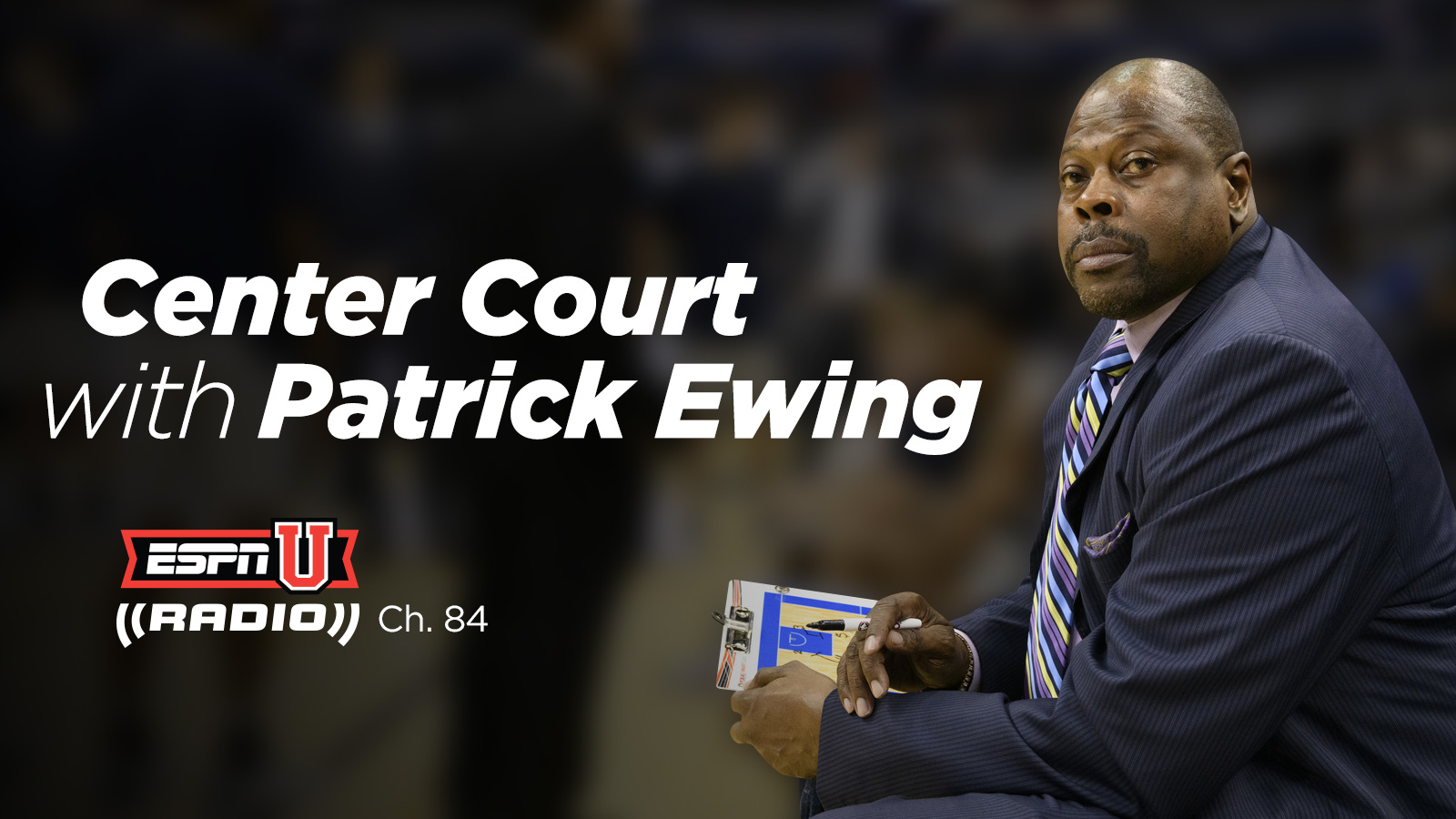 SiriusXM announced that Georgetown University head basketball coach Patrick Ewing, who is recognized as the greatest men's basketball player in Hoyas history, returns this month to host the second season of his exclusive weekly show on SiriusXM's ESPNU Radio (Ch. 84).
Center Court with Patrick Ewing, which Ewing co-hosts with Rick "Doc" Walker, will premiere on October 28 and air every Monday at 7pm ET throughout the college basketball season on SIriusXM's 24/7 college sports channel.

ESPNU Radio on SiriusXM is available to listeners nationwide on SiriusXM radios, on the SiriusXM app, and at home on a wide variety of connected devices. Episodes of the show will also be available on demand on the SiriusXM app and at SiriusXM.com. For more information visit SiriusXM.com/ESPNUonSXM.
"I'm excited about season two of my show on SiriusXM and working with Doc again," said Ewing. "The show will focus on what Georgetown is doing on the court and the larger world of college basketball. Fans across the country will get our unique take and we're going to have a lot of fun along the way."
Ewing is entering his third season as head men's basketball coach at his alma mater, Georgetown University, where he had one of the greatest college basketball careers in the history of the game. Among his many accomplishments, he led Georgetown to the final game of the NCAA Tournament three out of four years, winning a national title in 1984, and his Hoyas won three Big East Tournament titles. Ewing was named a first-team All-American three times, and was the National College Player of the Year in 1985.
Ewing became the first overall pick in the 1985 NBA draft, selected by the New York Knicks. For 15 seasons he was the cornerstone of the franchise and led the Knicks to two NBA Finals. He was an 11-time NBA All-Star and was named to six All-NBA teams. He won two Olympic gold medals, as a college player in 1984, and as a member of the original "Dream Team" in 1992. His retired #33 now hangs in the rafters of Madison Square Garden, and he is a member of both the Basketball Hall of Fame and the College Basketball Hall of Fame.
"We are thrilled to have Patrick and Doc back on our air for another season of Center Court," said Steve Cohen, SiriusXM's SVP of Sports Programming. "Patrick's long, legendary career as both a player and a coach gives him a uniquely informed and experienced perspective on the game. That's the kind of high level commentary and insight our subscribers have come to expect from SiriusXM, and it's what we love to deliver our listeners."
SiriusXM offers subscription package built for college students. The "Student Premier" package gives college students all the content in SiriusXM's "Premier Streaming" package for $4 per month, a 69 percent discount off the regular price of Premier Streaming of $12.99 per month. To subscribe visit www.SiriusXM.com/Student.
---
---