Catch a vibe as some of football's biggest stars share their favorite songs on The Heat
Tune into 'All Pro' Mode on UNINTERRUPTED Radio to hear special soundtracks curated and hosted by Jamal Adams, Michael Vick, Tyreek Hill, and Jarvis Landry.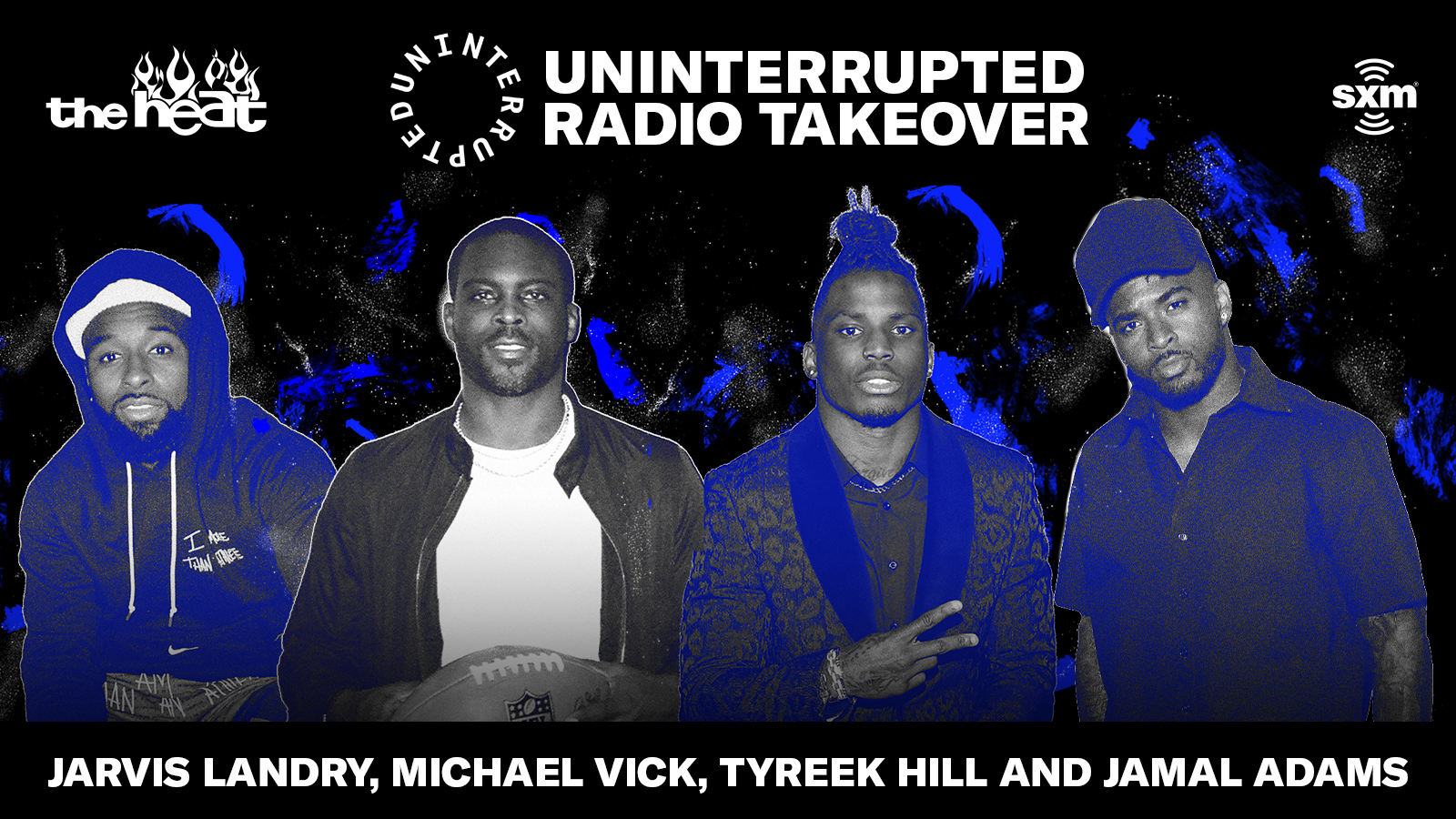 Get ready for Sunday's big game with a weekend of curated soundtracks from current and former pro football stars. Starting February 5, Pandora's All Pro Mode on UNINTERRUPTED Radio will be taking over The Heat (Ch. 46) at 2pm ET.

Beginning this Friday, listeners will get access to the music that current and former players listen to on and off the field as Seahawks safety Jamal Adams, Browns receiver Jarvis Landry, former Falcons and Eagles quarterback Michael Vick, and Chiefs receiver Tyreek Hill, who will be on the field Sunday in Tampa, introduce and talk about their favorite artists and tracks. All Pro Mode will include music from Missy Elliot, Drake, Imagine Dragons, Cardi B, Jay-Z, J.Cole, Jack Harlow, Megan Thee Stallion, Lil Baby, Mulatto, and more.
UNINTERRUPTED Radio launched as one of Pandora's first curated stations to feature its Modes functionality, giving fans even more control over their listening experience by offering selectable and thematic sub-stations curated by their favorite athletes with special commentary from them throughout. UNINTERRUPTED Radio launched with Tip-Off, Vet, and Post Game Modes curated by top NBA and WNBA athletes, and has since expanded to combat sports with Ringside Mode, and football with Draft Day, Kickoff, and All Pro Modes.
---
---