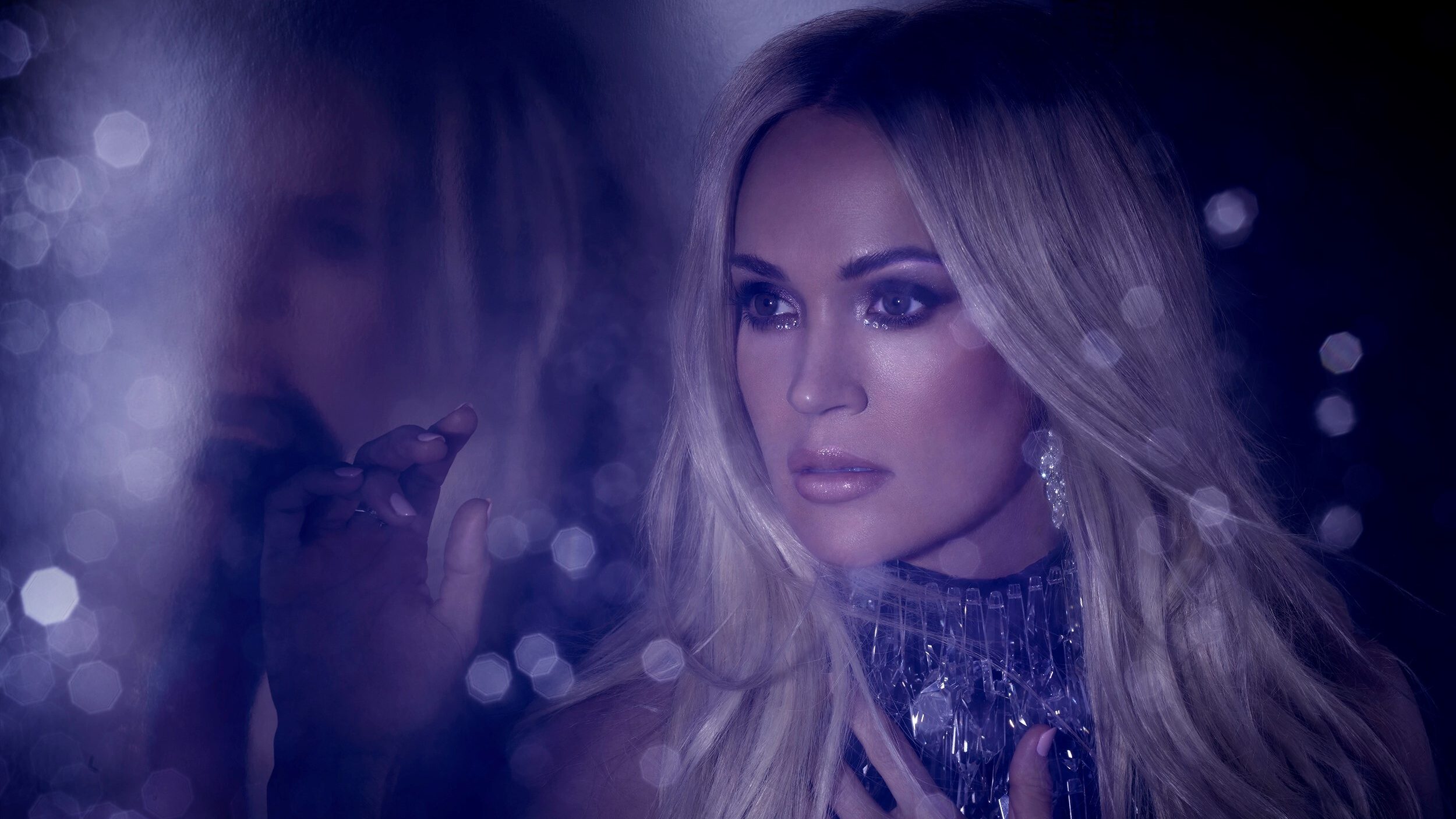 Women have been putting in work in the country scene since its inception, though history may not always reflect it. And one country crooner that's made a name for herself is Carrie Underwood.
Underwood, who first broke onto the scene during the fourth season of American Idol, which she subsequently won in 2005, hasn't been shy about shining a light on her country roots or the strong women in music who came before her (as exhibited in her decision to audition for Idol with Bonnie Raitt's "I Can't Make You Love Me"). And ever since she broke Billboard chart history as the first country music artist to debut at number one on the Hot 100 after her win, she's been pouring her soul into country anthems that are about more than just beer and blue jeans.
---
Related: Look back at Carrie Underwood's epic Stagecoach set with Axl Rose & more
---
During a Guest DJ takeover for Women's History Month, Carrie took over SiriusXM's Women of Country channel to share her biggest influences, favorite female artists and stories behind her own songs. In celebration of her just-announced tour, check out some of the artists and tracks that appeared on her list below now.
In March, Carrie also joined The Highway (Ch. 56) to celebrate her all-new single, "Ghost Story," by sharing some haunting tales of her own and the not-so-haunting story of winning an ACM Award for "If I Didn't Love You."

"The Night the Lights Went Out in Georgia"
Reba McEntire
Underwood is no stranger to storytelling in songs, and she cited the Queen of Country herself, Reba McEntire, as an inspiration for one of her favorite musical narratives. Though "The Night the Lights Went Out in Georgia," a Southern Gothic ballad about infidelity and murder was originally penned by Bobby Russell, it was McEntire's version in 1991 that enamored Underwood to the story-in-song structure — even if she admittedly didn't exactly get the meaning at the time.
"I Hate Myself for Loving You"
Joan Jett and The Blackhearts
Joan Jett and Carrie Underwood have more in common than just being vocal powerhouses in their own respective genres — they also collaborated on Sunday Night Football's theme song for the NFL's 100th season as Underwood tapped Jett to add some firepower to "Waiting All Day for Sunday Night." And Jett, who Underwood describes as a "strong incredible hero of a woman" has more than a few relatable, belt-worthy anthems for women, as seen in "I Hate Myself for Loving You."
"Precious Memories"
Tammy Wynette
Throughout her career, Underwood has exhibited time and time again that female artists should never feel bound to one topic or sound. And from the beginning of her musical exploration, long before American Idol had even hit the nation's TV screens, she fostered a special love for Gospel music and standards. While "Precious Memories," which had been popularized as a funeral song, inspired covers from Dolly Parton, Rosetta Tharpe, Johnny Cash, Alan Jackson, Emmylou Harris, Bob Dylan and multiple others, Tammy Wynette's cover was the one that truly has a special place in Carrie's heart.
"I feel the heart in it, it's one of my favorites," Underwood said. "People like [Wynette] doing Gospel standards has been an inspiration to me and my songwriting."
"The Champion"
Carrie Underwood and Ludacris
In March 2020, mere weeks before the world shut down, Underwood released her debut book, Find Your Path: Honor Your Body, Fuel Your Soul, and Get Strong with the Fit52 Life, her answer to fans constantly wondering the secret to her toned arms. According to Carrie, the theme song to the book, which focuses on being your best and strongest self while creating sustainable and healthy habits, would be her track "The Champion" featuring Ludacris.
"[The song] pumps me up and makes you want to wake on the world. People tell me it gets them excited for sporting events or a workout," Underwood explained.
"Welcome Home"
Dolly Parton
Dolly is a country music (and national) treasure in her own right, so it's only fair that Underwood showed her some love during her ode to influential women in music. But rather than opt for the typical fan favorites like "Jolene" or "9 to 5," Carrie opted to showcase "Welcome Home," a Dolly favorite of hers which speaks once again to her faith-based roots.
"I love Dolly and everything she does, but I love how faith-based she is and when she sings a country song about loving Jesus, I just love it so much," Underwood said. "I feel like that song specifically is just super real in how it's written and how she sings it."
---
---
---