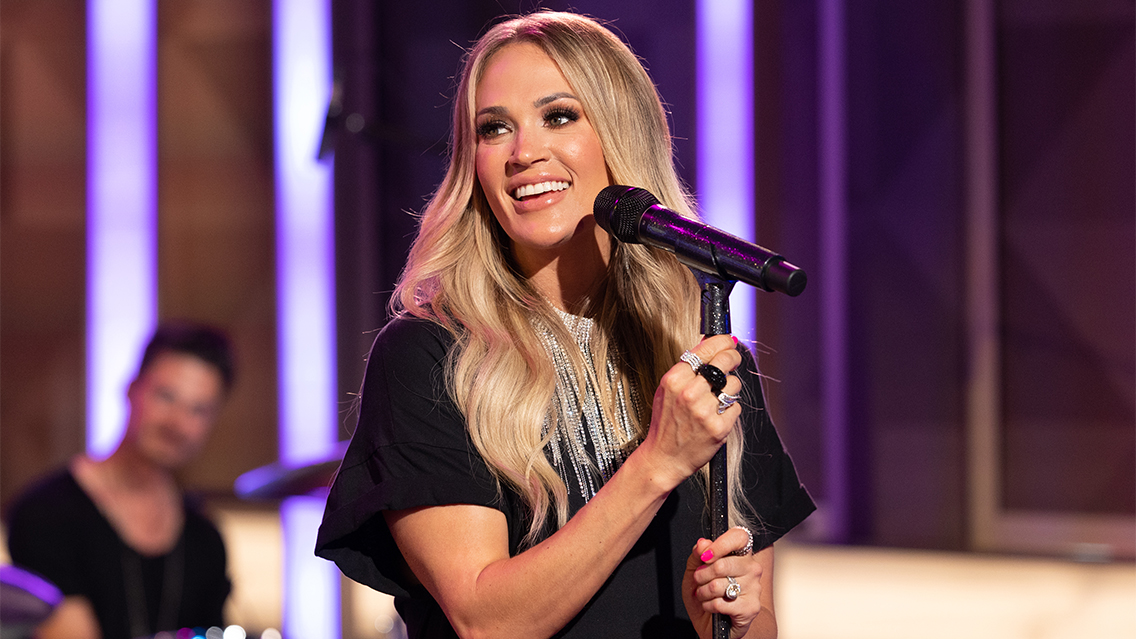 Carrie Underwood performs at 'SiriusXM's Town Hall with Carrie Underwood on May 03, 2023 in Miami Beach, Florida. (Photo by Emma McIntyre/Getty Images for SiriusXM)
Ahead of the official launch of her exclusive SiriusXM channel, Carrie Underwood dropped an all-new song: "Take Me Out"! Listen to the track below, and check out her new channel, CARRIE'S COUNTRY, on the SXM App and on Channel 60 in your car.
---
Hear Carrie's official music channel on the SXM App
---
"Take Me Out" and Deluxe Album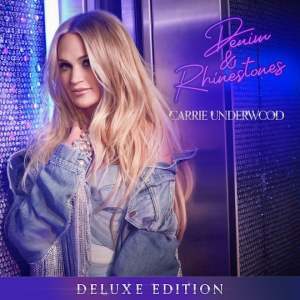 "Take Me Out" will appear on the deluxe edition of Carrie's Denim & Rhinestones, due out on September 22. Carrie penned the single with frequent collaborators David Garcia and Hillary Lindsey. As the lyrics show, Carrie ruminates on love and romance with her partner.
"Where do the days go? / Routines, rushin' around / Seems like it's been so hard to find the time / For just the two of us / Ain't nothin' wrong with us / It's just sometimes love gets covered up in life," Carrie sings in the beginning.
She then urges to be taking out, as the song title reflects, in the chorus.
"Take me out on the town," she sings. "Flirt with me in the dark / Make my heart skip a beat / Like only you can do to me / Stealin' kisses in some old dive bar / And make me feel like your woman / Slow burnin' in a neon crowd / Yeah, I'm wantin' you to want me, baby / So take me out / Take me out," Underwood sings over a dreamy pop-country production."
CARRIE'S COUNTRY Launch
The new single comes as Carrie is set to kick off her SiriusXM channel, CARRIE'S COUNTRY, at SiriusXM's Music Row Happy Hour at the Margaritaville Cafe in Nashville with SiriusXM host Buzz Brainard. Here's everything you need to know about the channel:
CARRIE'S COUNTRY will be a musical journey hand-crafted by country's iconic rhinestoned superstar. Underwood will highlight her friends, favorites, and influences – new and classic country, workout hits, gospel, and beyond. Listeners will also hear high-octane favorites from classic to hard rock for your morning exercise or your late-night jam sessions. The stories behind her music, record-breaking career, and life on the road will also be shared. In addition to Underwood's own extensive hit-filled catalogue, SiriusXM subscribers will hear music from Keith Urban, Dolly Parton, Brad Paisley, and Miranda Lambert to AC/DC, Guns N' Roses, and The Rolling Stones.
Additionally, Underwood's channel will feature original programming, including monthly themed shows, morning workout and late-night hard-rock blocks, and "Savior Sunday" – a full day of inspirational music including Underwood's own gospel catalogue, country titles, and more of the music that is close to her heart. In "Find Your Path" (named for her bestselling lifestyle book), Underwood and her fitness trainer share advice, helpful strategies, healthy habits, and more. She'll invite friends, peers, and fans to "Take the Wheel" as special guest DJs.
In another regular feature, inspired by her ongoing Las Vegas residency, REFLECTION, Underwood will look back at career milestones and memories, all set to the songs that make up the soundtrack to her life. Plus, she'll introduce listeners to her band members, touring crew, and the cast of characters that makes up her touring family, and will share her passions for fitness and wellness, gardening, and all of the favorite things that make up Underwood's world.

---
---
---