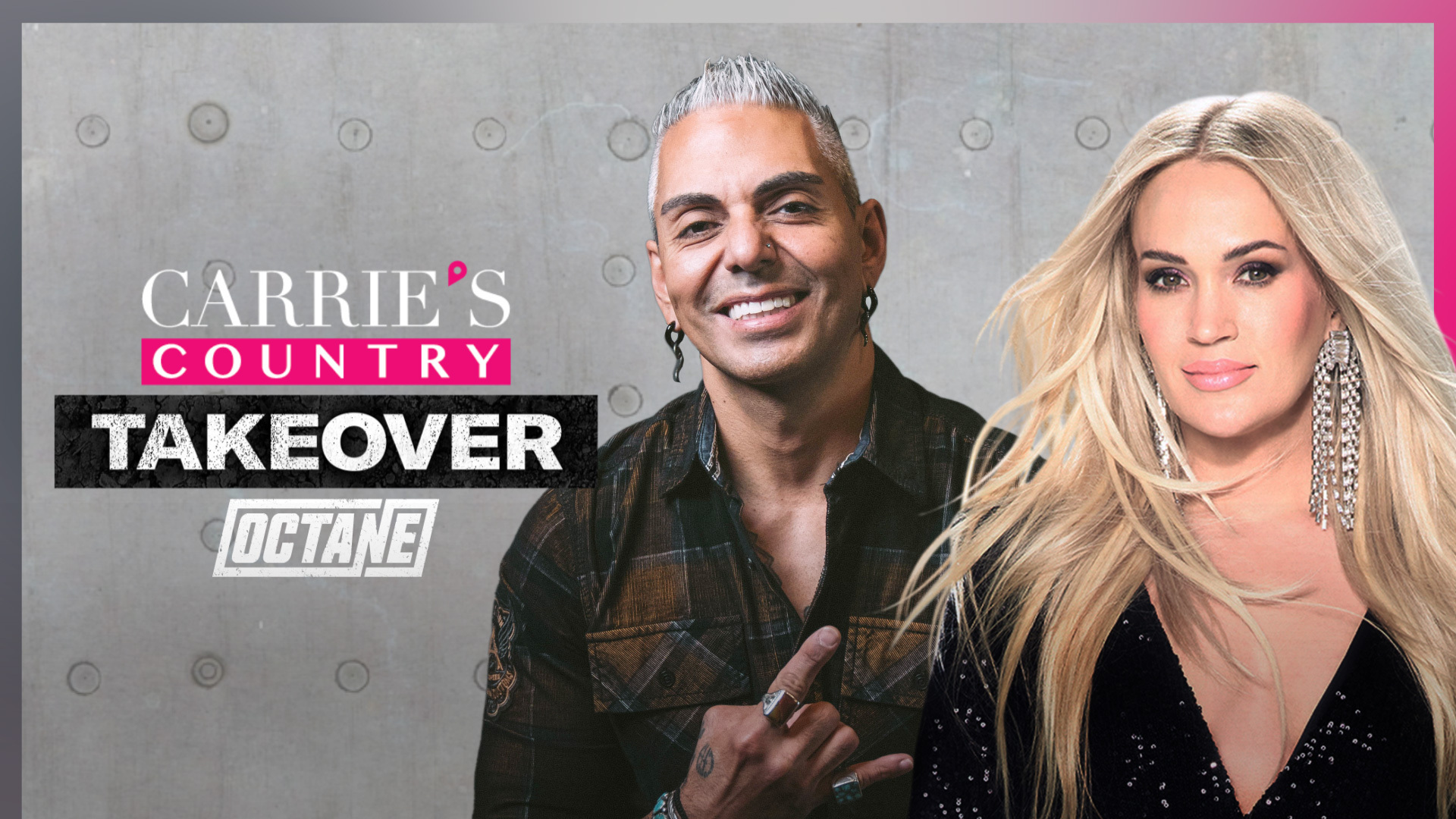 Country and hard rock collide during Carrie's Octane Invasion, an exclusive crossover event featuring special guest Carrie Underwood and hosted by Jose "Metal Ambassador" Mangin!
The special includes Carrie and Jose's backstage conversation from the country superstar's concert with Guns N' Roses in Nashville, where they shared their love of rock and went through all of Carrie's favorites — including Disturbed, I Prevail, Korn, and more.
"It's interesting when you are performing with somebody of another genre," Carrie told Jose about covering Motorhead's "Ace of Spades." "I didn't want the Guns [N' Roses] fans to be sitting there looking like, 'What's with all the fiddles and the steel guitar?' … I kind of wanted to bridge the gap a little bit."
Listen to the full interview and takeover during Carrie's Octane Invasion on September 5 at 8pm ET in CARRIE'S COUNTRY (Ch. 60) and Octane (Ch. 37). The entire special will also be available on the SiriusXM App after it premieres.
Carrie's Octane Invasion comes about three months after Carrie launched her SiriusXM channel, CARRIE'S COUNTRY. The channel is a musical journey hand-crafted by country's iconic rhinestoned superstar. Carrie highlights her friends, favorites, and influences – new and classic country, workout hits, gospel, and beyond. Listeners can also hear high-octane favorites from classic to hard rock for your morning exercise or your late-night jam sessions. The stories behind her music, record-breaking career, and life on the road are also shared. In addition to Carrie's own extensive hit-filled catalogue, SiriusXM subscribers can hear music from Keith Urban, Dolly Parton, Brad Paisley, and Miranda Lambert to AC/DC, Guns N' Roses, and The Rolling Stones.
Additionally, Carrie's channel features original programming, including monthly themed shows, morning workout and late-night hard-rock blocks, and "Savior Sunday" – a full day of inspirational music including Carrie's own gospel catalogue, country titles, and more of the music that is close to her heart. In "Find Your Path" (named for her bestselling lifestyle book), Carrie and her fitness trainer share advice, helpful strategies, healthy habits, and more. She'll invite friends, peers, and fans to "Take the Wheel" as special guest DJs.
---
---
---