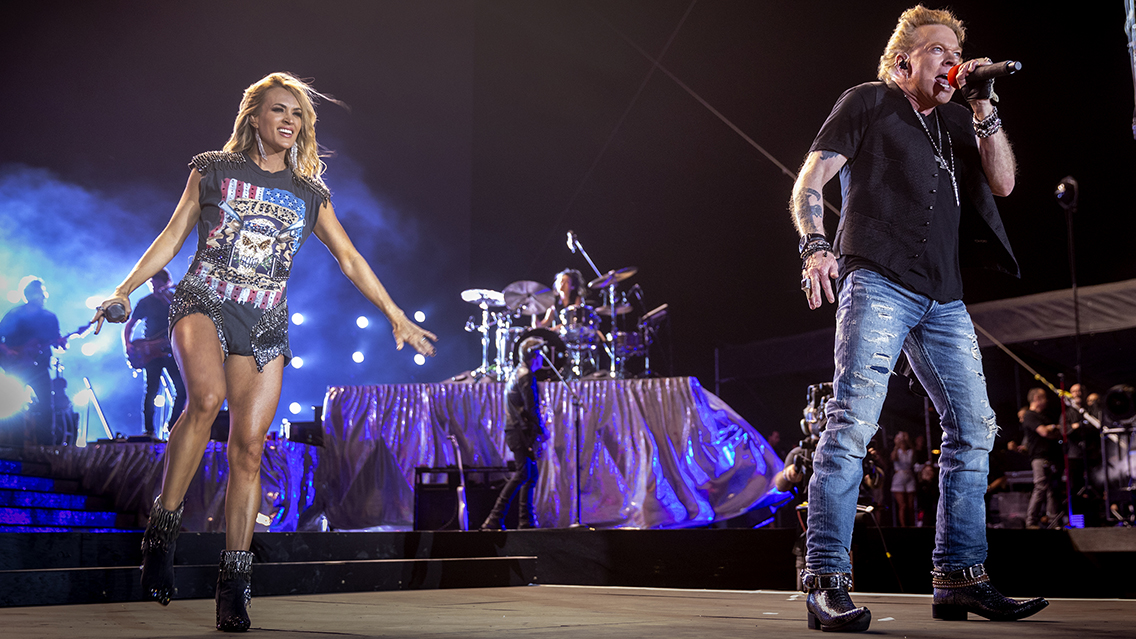 Axl Rose appears with Carrie Underwood at Stagecoach on April 30, 2022. (Allen J. Schaben / Los Angeles Times via Getty Images)
Carrie Underwood is "getting ready for the jungle, baby!"
After revealing in May that she'll be joining legendary rock band Guns N' Roses for three stops on their upcoming North American tour, Carrie is hard at work behind the scenes at rehearsals ahead of the first show this Saturday in Canada.
---
Listen to CARRIE'S COUNTRY, Carrie's exclusive SiriusXM channel, on the SiriusXM App
---
In a video posted to Instagram, Carrie shared an intimate glimpse at her vocal and guitar prep. Set to the rocking song "Poor Everybody Else" from her Denim & Rhinestones album, the video is the perfect taste of what's to come when she joins Guns N' Roses on stage this weekend.
Carrie, who also recently launched her own SiriusXM channel, will join Guns N' Roses for three stadium dates throughout this month. Two of the shows will take place in Canada – Moncton, New Brunswick, on August 5, and Montreal, Québec, on August 8 – and the third at GEODIS Park in Nashville on August 26.
"SO ready for this!" Carrie wrote in a social media post. "…I CANNOT WAIT!"
The upcoming shows won't be the first time Carrie and Guns N' Roses have performed together. The two acts have shared the stage on several occasions, including when Guns N' Roses frontman Axl Rose performed alongside the country superstar during her Stagecoach set in 2022.
New Carrie Underwood Channel: CARRIE'S COUNTRY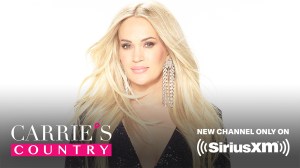 Carrie's exclusive and year-round SiriusXM channel, CARRIE'S COUNTRY, is a musical journey hand-crafted by country's iconic rhinestoned superstar. Listen in as Carrie highlights her friends, favorites, and influences – new and classic country, workout hits, gospel, and beyond. Check out more information about CARRIE'S COUNTRY here.
Earlier in May, Carrie talked about CARRIE'S COUNTRY and more with Howard Stern as part of the official opening week of SiriusXM Miami. During her appearance, the country star also performed live: two of her hits – "Blown Away" and "She Don't Know" – and an Ozzy Osbourne cover. Read more about her appearance here, and watch a clip from her performance below.
Carrie Underwood Covers Ozzy's "Mama, I'm Coming Home"
---
---
---