Carmelo Anthony Shares How He Really Feels When Son Kiyan Anthony Scores on Him
Former NBA superstar Carmelo Anthony tells Kevin Hart what it's like helping his 16-year-old son Kiyan Anthony train for a future pro basketball career.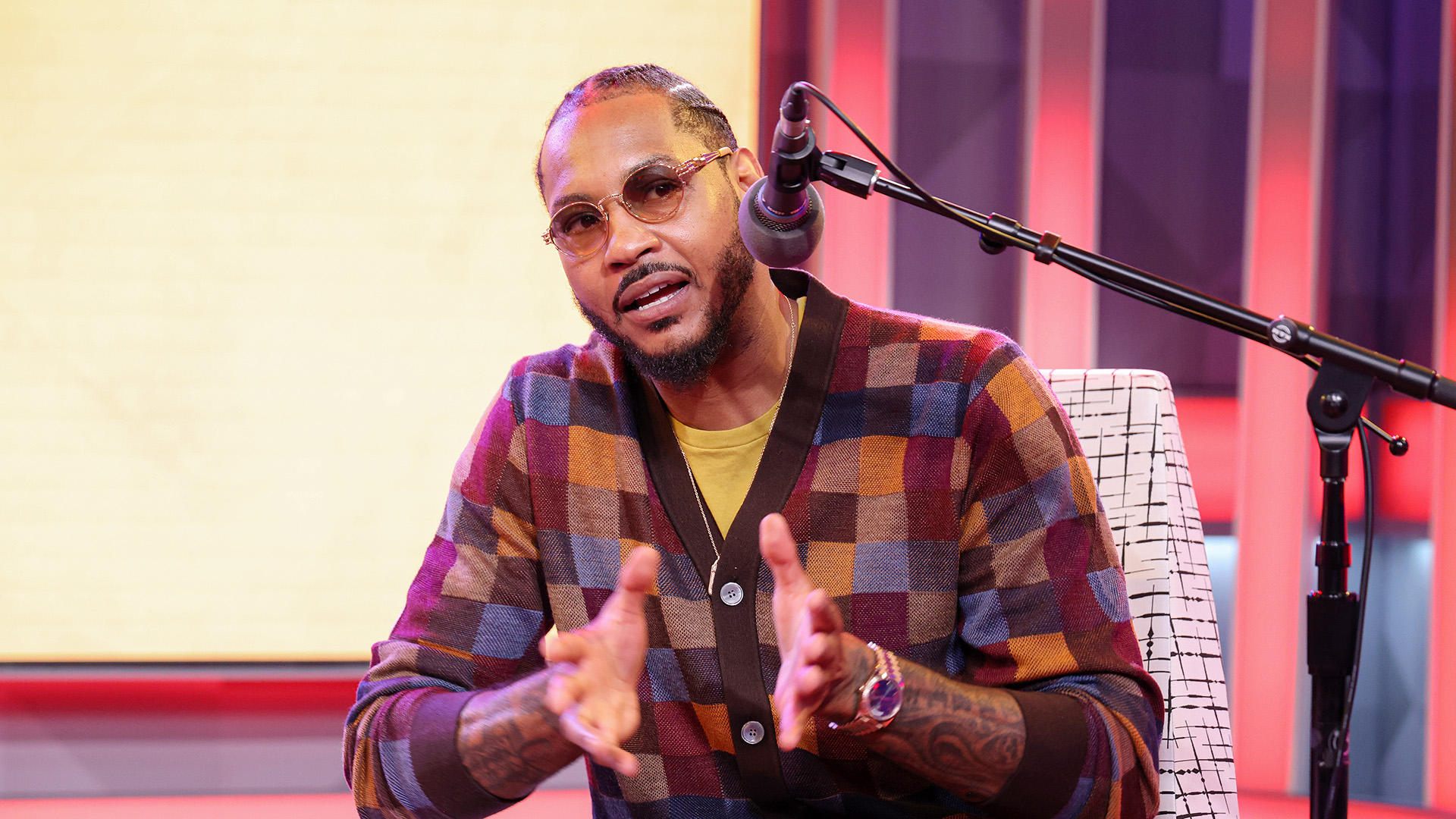 In a new episode of the Gold Minds with Kevin Hart podcast, Kevin Hart teased former NBA superstar Carmelo Anthony after seeing his teenage son, Kiyan Anthony, score on his father not once but three times.
Kiyan — who, at 16 years old and 6'7, currently plays for Long Island Lutheran High School and is bound for the pros — blocked one of his mother La La Anthony's shots, executed a perfect alley-oop, and went on to score not only a layup against his father but also a pair of long-range threes.
---
Listen to Carmelo Anthony's full episode of Gold Minds with Kevin Hart
---
"It's fun, man," Carmelo said of playing with Kiyan now that his son is actively considering a future NBA career. "You know what it is? Now, the fun part is I get to train him like I'm playing against somebody — somebody that I'm going up against."
Beyond pure genetics, Carmelo gives Kiyan a distinct advantage over other young players: a training partner. To help his son reach the next level in his playing, Carmelo said he challenges him on the court harder than another teenager would — but certainly not as hard as he would a fellow pro.
"I'm not gonna be NBA physical with you," Carmelo clarified. "My physicality is a lot different … so I don't want to hurt you, but I want you to feel what this forearm is really like, because if you can take this forearm, you good. That high-school forearm ain't s***."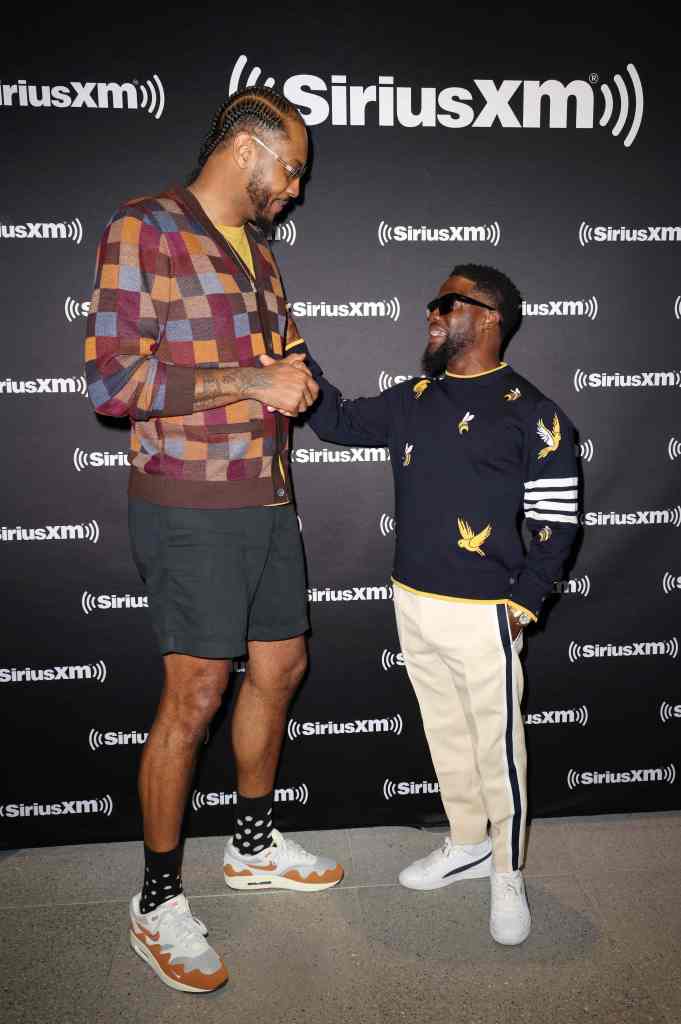 After playing one season for Syracuse in 2002, Carmelo was drafted third overall in the 2003 NBA draft by the Denver Nuggets. He played for the team until 2011, helping them achieve two division titles ahead of being traded to the New York Knicks. After seven seasons with the Knicks — where he broke the team's single-game scoring record with 62 — he played for the Oklahoma City Thunder, Houston Rockets, Portland Trail Blazers, and Los Angeles Lakers before retiring after the 2022 season with 28,289 career points across 19 seasons.
While Kiyan may have an enormous legacy to live up to, Carmelo wants nothing more than to help his son be his best. And if Kiyan at age 16 can already score against a former 10-time NBA All-Star, as proven by La La's video, he's got an incredible basketball career ahead of him.
"I put [Kiyan] through situations and see if he can score … But I love it. I love the fact that he was able to [score on me], because if you really observe that video, he felt like, 'I made it.' And I felt that for him," Carmelo said. "For so long he would never try to, like, play serious. He'll be laughing and joking, and he'll just throw up any shot. But at that point I said, 'Alright, you got two points.' And he scored. And I saw him run out the gym with just excitement, and I knew he felt like, 'F*** that, I beat my dad. I don't care what nobody says, I beat my dad.'"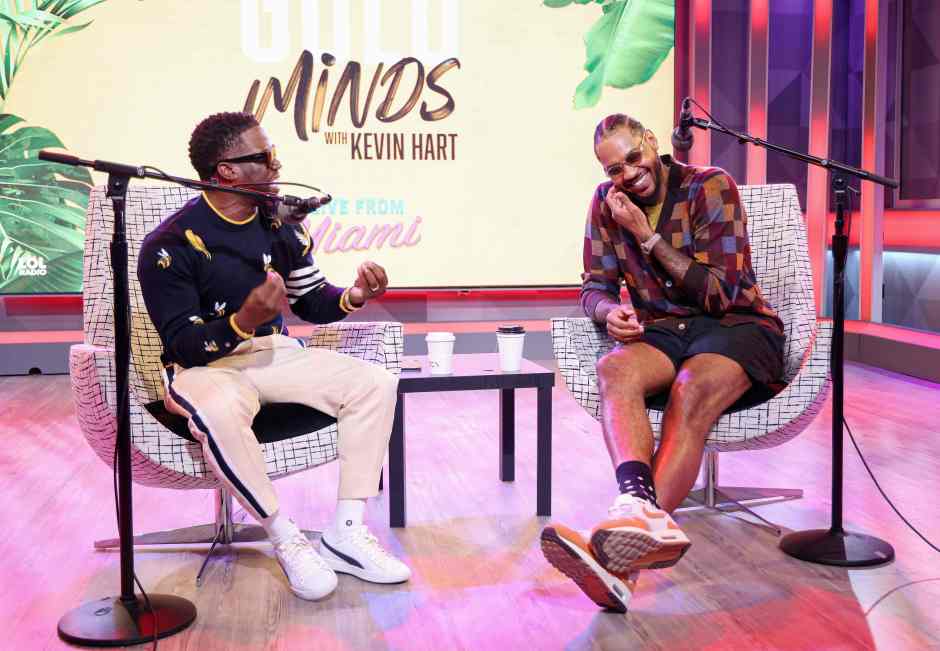 ---
---
---