Can't get enough 80s music? Then get onboard the 80s Cruise, with music presented by SiriusXM!
Fans of SiriusXM receive $100/person off the cost of this weeklong luxury cruise!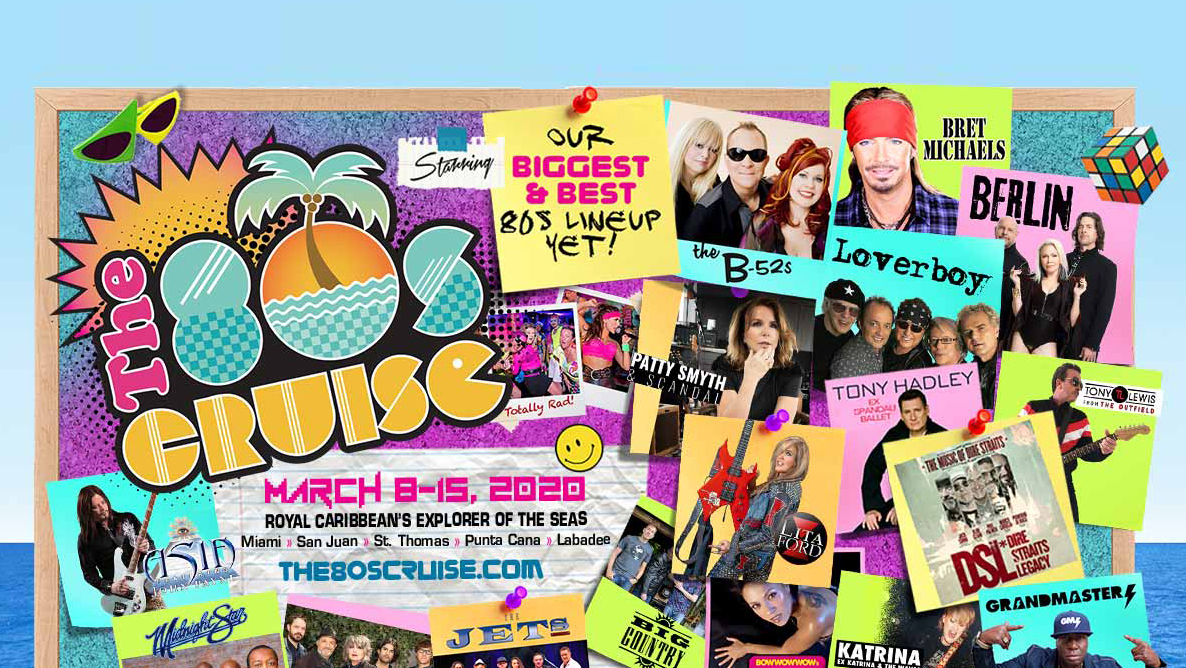 If your heart and soul remain locked on the music, fashion, culture and lifestyle of the 1980s, then you are in totally awesome company. The 80s Cruise is home away from home for thousands of 80s fans who don't just listen to our favorite music, they live it during a radical, all-inclusive week that is truly The Ultimate 80s Party.
The 80s Cruise brings you over 50 live performances from the biggest and best 80s lineup on the planet, featuring The B-52s, Bret Michaels, Berlin, Loverboy, Patty Smyth & Scandal and many more. The Ultimate 80s Party goes beyond the music with unparalleled celebrity interaction, immersive theme nights, star-studded events and wild parties on the pool deck. Then we go behind the music with artist interviews hosted by SiriusXM's very own Mark Goodman, Nina Blackwood, Alan Hunter, and Larry the Duck.
The 2020 cruise marks the 5th sailing of The Ultimate 80s Party, and we're taking it to the max – setting sail from Miami into the Caribbean on a radical new ship that will be transformed for The Ultimate 80s Party:
Nightly concerts in the Main Theater
Live performances and panels in smaller, intimate venues
80s-themed events on the Royal Promenade
Parties on the pool deck
Awesome Activities
Excellent Events
Tubular Theme Nights
There is nowhere else on the planet that delivers the nonstop 80s awesomeness and unique, unforgettable moments that you will experience on The 80s Cruise!
Fans of SiriusXM receive $100/person off the cost of this weeklong luxury cruise!
Just use Promo Code SXM100 whether you book by phone or online. Learn more here.
---
---
---