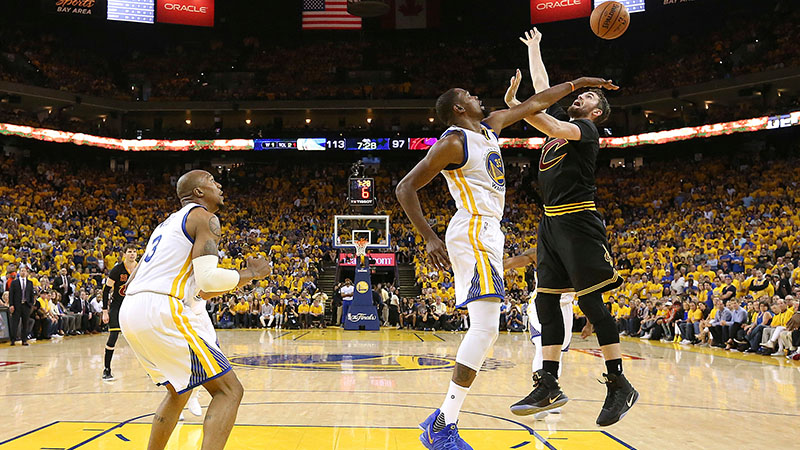 Golden State Warriors forward Kevin Durant, center, defends a shot by Cleveland Cavaliers forward Kevin Love
during the second half of Game 2 of basketball's NBA Finals in Oakland, Calif., Sunday, June 4, 2017.
Sure, the first two games of the NBA Finals haven't been close but is there any signs of hope for the defending champion Cleveland Cavaliers? According to SiriusXM NBA Radio's Brian Scalabrine, not really.
"They're getting steals, they're getting out in the open court. They're getting wide open looks that sometimes they make and sometimes they miss but the Warriors are coming down making tough shots, turning the ball over and they're still winning by 19," Scalabrine said. "Where is the silver lining for Cleveland? What level do they have to go to?"
Listen to the full clip below:
For all the latest news from the NBA, listen to SiriusXM NBA Radio, XM Ch. 86, Sirius Ch. 207.
---
---