Cameron Diaz supports Jennifer Lawrence's campaign for equal pay in Hollywood: 'She's absolutely right'
She's the highest-grossing domestic box office actress in the United States, and now, Cameron Diaz is giving her two cents on Hollywood's wage gap. The Longevity Book author sat down with Andy Cohen for a SiriusXM Town Hall and addressed … Continued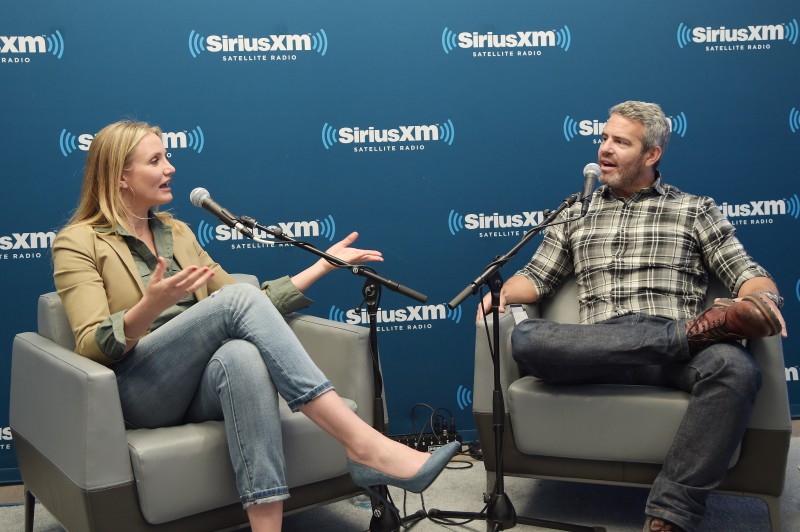 "NEW YORK, NEW YORK – APRIL 05: Actress Cameron Diaz and TV personality Andy Cohen speak on SiriusXM's Town Hall on Andy Cohen's exclusive SiriusXM channel Radio Andy on April 5, 2016 in New York City. (Photo by Dimitrios Kambouris/Getty Images for SiriusXM)"
She's the highest-grossing domestic box office actress in the United States, and now, Cameron Diaz is giving her two cents on Hollywood's wage gap.
The Longevity Book author sat down with Andy Cohen for a SiriusXM Town Hall and addressed Jennifer Lawrence's October Lenny Letter essay about being paid less than her male costars were for American Hustle, calling the Hunger Games heroine "absolutely right."
"We need people like Jennifer to speak out," said Diaz, 43. "She found herself with an unequal pay check to her costar, so absolutely that is something that she should speak out about."
Plus, she added with a laugh, "She should speak out to her lawyers and agents for real first."
As for sexism in the movie industry, Diaz said she's learned to seek different roles as she grows older.
"I'm not going to keep trying to keep up with an image of my 25-year-old self. If I try to keep that up, then I'm just making it painful for myself," she explained. "It's up to me, as an actress, as a human, as a woman, to say that's not acceptable for me anymore, and you can't demand that of me. I will go and do the things that speak to me, the things that are relevant to me now."
Cohen pointed out that Diaz is immortalized pop culture history for the silly but sexy Charlie's Angel's scene in which she busts a move wearing nothing but a pink t-shirt and underwear.
"I want you to be able to dance in your panties into infinity," he said.
"I don't know," she said, giggling. "Look it, I can also accept that my panty-dancing days on film could be over, and I'm okay with that personally."
"I'm not!" joked Cohen, 47.
We agree with Andy: Keep dancing, Cam!
The Longevity Book is on shelves now, and the Town Hall premieres on Radio Andy (Ch.102) Friday at 8 am ET.
---
---
---