Cameron Diaz gets candid about plastic surgery
Cameron Diaz's The Longevity Book is all about learning to love (and take good care of) your body as you age. So what does the 43-year-old beauty — who wrote in 2014's The Body Book that she wouldn't go under the knife … Continued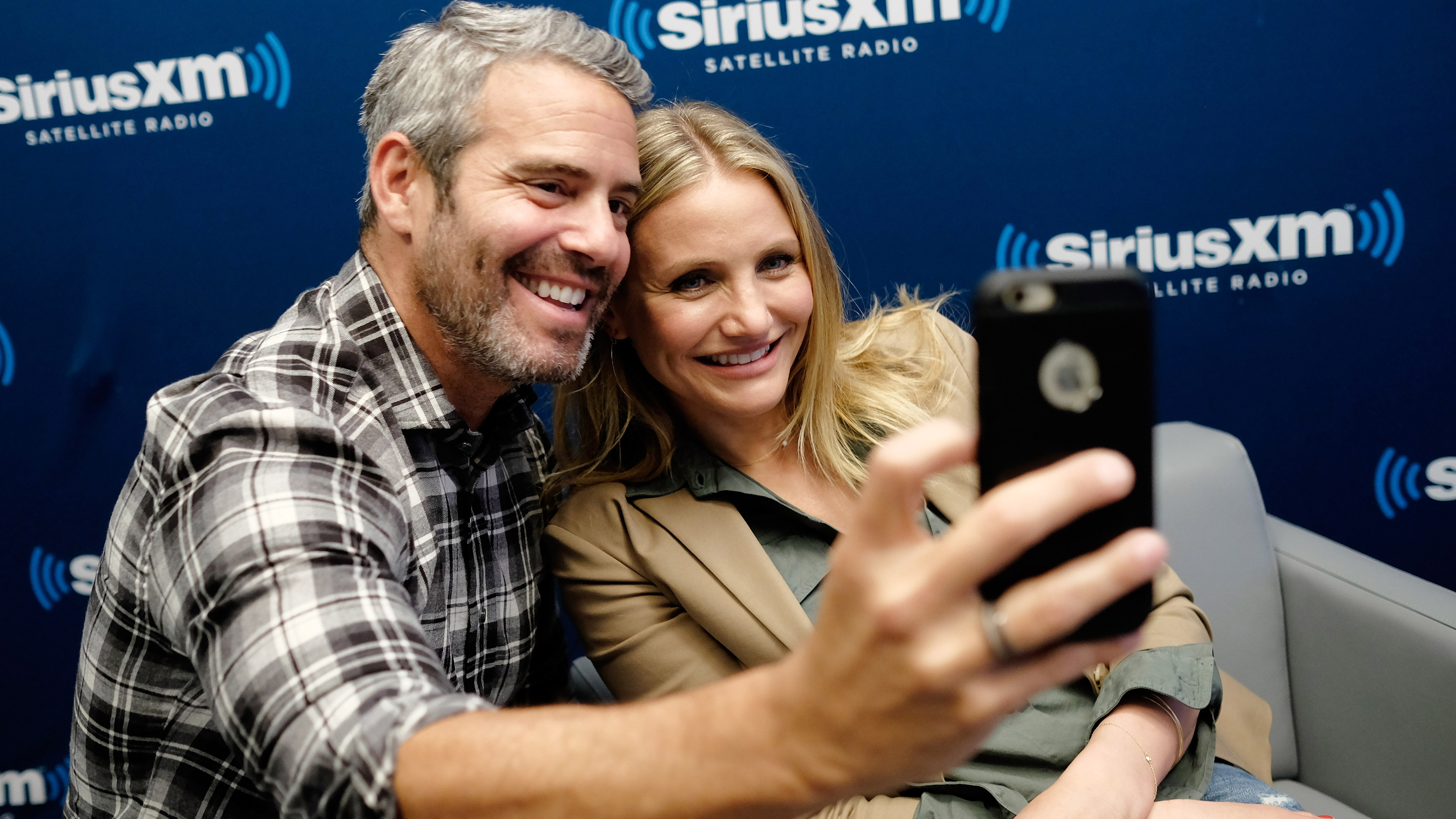 "NEW YORK, NEW YORK – APRIL 05: TV personality Andy Cohen and actress Cameron Diaz pose for a selfie at SiriusXM's Town Hall after her appearance on Andy Cohen's exclusive SiriusXM channel Radio Andy on April 5, 2016 in New York City. (Photo by Dimitrios Kambouris/Getty Images for SiriusXM)"
Cameron Diaz's The Longevity Book is all about learning to love (and take good care of) your body as you age.
So what does the 43-year-old beauty — who wrote in 2014's The Body Book that she wouldn't go under the knife after one bad Botox experience — think about Hollywood's obsession with plastic surgery?
"For me, it's about people's choices," she told Andy Cohen during SiriusXM's Town Hall. "If that's what makes you happy, because honestly, there are procedures that people do that make them feel better about themselves. I am so for people feeling good about themselves, but the one thing I want for every woman or every man to know: Even if you look like you had a nice nap for the last decade because you just had a procedure done, don't forget about your cells. Don't forget that just because on the outside you look 10 years younger, that didn't fix the 10 years of aging that happened."
"You could be rotting inside," joked Cohen, 47.
"Exactly," she said, laughing. "You can't forget about your well-being, your health, your cellular health, and that's the most important thing to me. There's no judgment. I don't have any judgment about anybody wanting to try to make themselves feel better, but just don't think it fixes everything."
Not that Diaz hasn't felt the industry's pressure to stay forever young.
"When I was 39, about to turn 40, that's when I would get all the questions from journalists at press junkets. It was like, 'Aren't you afraid. Aren't you afraid to turn 40? Aren't you afraid?' " she said. "And I was like, 'Oh my God, what's going to happen when I turn 40?' And I think that what they were asking me was aren't you afraid that your career is going to be over because you're 40. They weren't concerned actually that as a I grow older, my health could be declining."
"And I kind of thought, I feel incredible. I feel the best I've ever felt. I can't wait to turn 40. And I started thinking, why is everyone so scared of this?" she added. "They don't understand what it is. If you don't understand something automatically, there's a prejudice against it, because you can't relate to it."
The Longevity Book is on shelves now, and the Town Hall premieres on Radio Andy (Ch.102) Friday at 8 am ET.
---
---
---