Astronaut Buzz Aldrin on battling depression: I had to quit drinking first
Buzz Aldrin made history as he followed fellow Apollo 11 astronaut Neil Armstrong's giant leap for mankind on July 21, 1969, becoming the second person ever to walk on the Moon. But when he returned from space, he faced a … Continued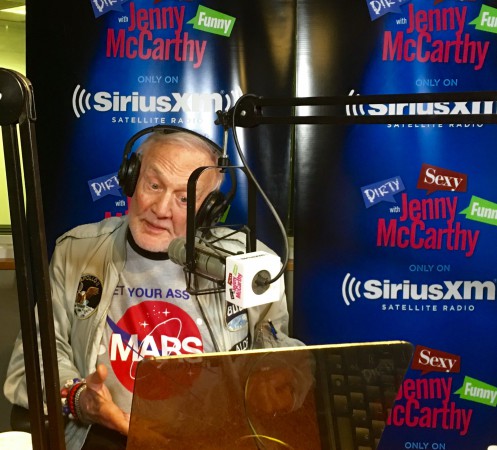 Buzz Aldrin made history as he followed fellow Apollo 11 astronaut Neil Armstrong's giant leap for mankind on July 21, 1969, becoming the second person ever to walk on the Moon.
But when he returned from space, he faced a battle with depression and addiction to alcohol.
Sober for nearly four decades, Aldrin spoke of how he overcame his demons Wednesday on Dirty, Sexy, Funny with Jenny McCarthy.
"You're wired into something. You need to work on what it is that brings that about. And if your mind is all clouded because of booze, you can't do that. So first things first," he said. "So now, I've got 37 years of sobriety, but I'm still seeing a shrink. That's because I need to adjust to unfortunate things I need to handle, I need to work on family relations with my son, and I need to learn how to face the public and not be afraid."

Aldrin, 86, also said depression runs in his family. (His mom Marion died the year before his famous flight.)
"It's inherited, in my case," he explained. "My grandfather committed suicide. His last name was Moon. My mother committed suicide. Not because they had the same name, but because their genes were similar. And I think I got some of that."
Dirty, Sexy, Funny with Jenny McCarthy airs on SiriusXM Stars (Ch. 109).
---
---
---