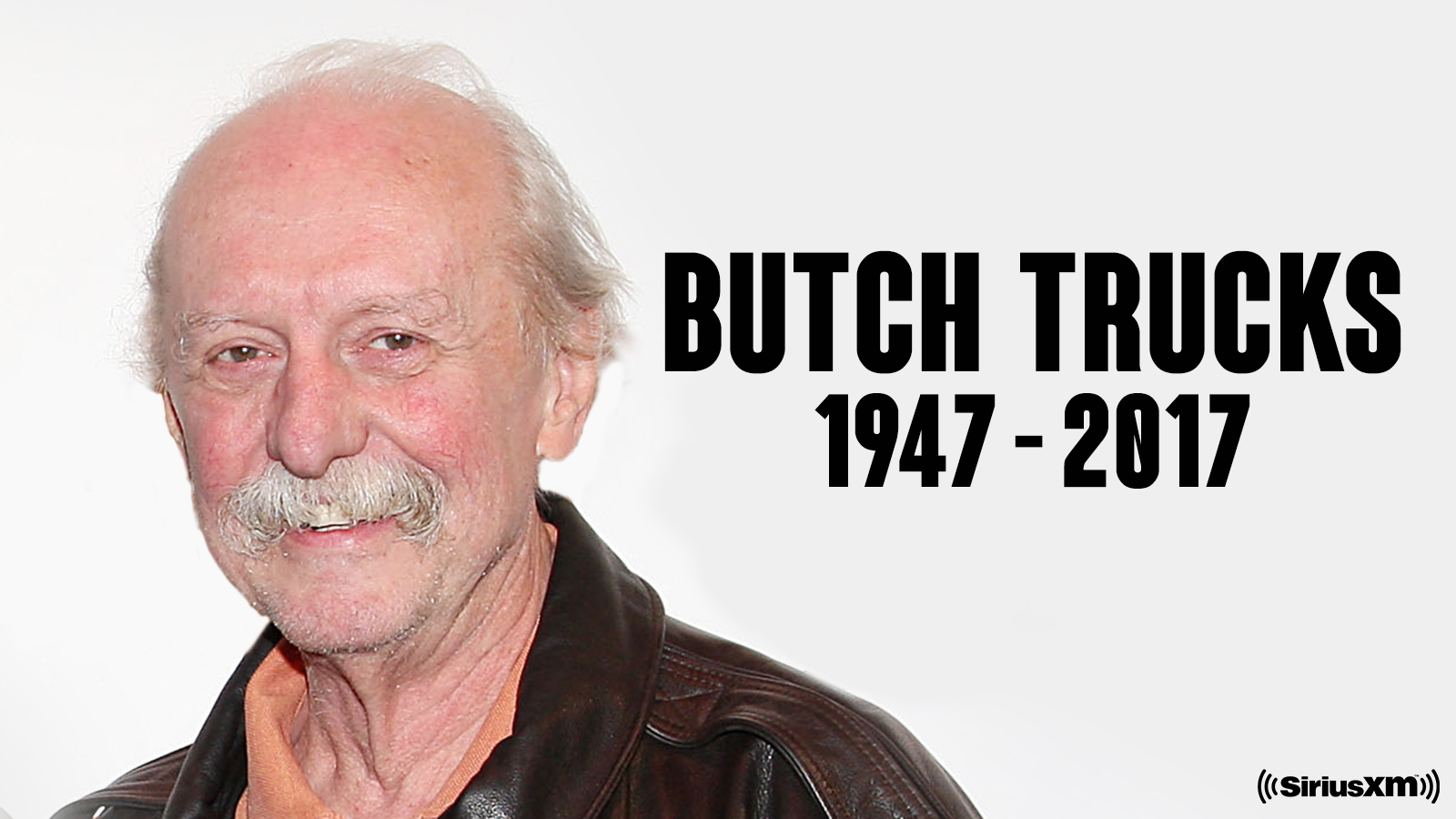 In this photo provided by StarPix, MSG Entertainment announced Monday, Nov. 22, 2010 that The Allman Brothers Band will return to the Beacon Theatre in New York City and perform eight shows beginning March 10 through March 19, 2011. Pictured from left to right, Gregg Allman, Jaimoe and Butch Trucks from the band. (AP Photo/Amanda Schwab/StarPix)
Butch Trucks, best known as one of the Allman Brothers Band's founding drummers, died on Tuesday. His cause of death is yet unknown, according to his booking agent, Page Stallings, who confirmed his death to Rolling Stone.
Following the Allman Brothers breakup, Butch played solo gigs and also formed a new group, Butch Trucks and the Freight Train Band. He played his last show on January 6.
We are remembering him today with special programming across our channels. Keep checking back for updated programming.
Jam On (Ch. 29) host Stef Scamardo will share stories from her long history with Trucks from now until 4 pm ET; Jonathan Schwartz will play Allman Brothers music on his show from 4 – 9 pm ET; and Gone Phishin' will air Trucks' sit-in with Phish on today's episode from 9-10 pm ET.
Starting tomorrow, Hear Trucks' last SiriusXM appearance, when he hosted a track-by-track of the Allman Brothers Band archival release Live at A&R Studios 1971. Airs 1/26 at 6 pm ET with replays 1/27 at Noon ET, 1/28 at 2 pm ET, 1/29 at 11 am ET and 1/20 at 3 pm ET.
VOLUME (Ch. 106) will be paying tribute on Trunk Nation at 2 pm ET as well as on Debatable at 4 pm ET.
Deep Tracks (Ch. 27) host Earle Bailey will play songs from Trucks with The Allman Brothers and with Great Caesar's Ghost through 7 pm ET today.
For a free 30-day trial, check out http://www.siriusxm.com/freetrial/blog
---
---
---