The 12 best BTS self-love songs you need to know
Take the time to show yourself a little love — with the help of a dozen hand-selected BTS songs about self-love that remind us to do just that.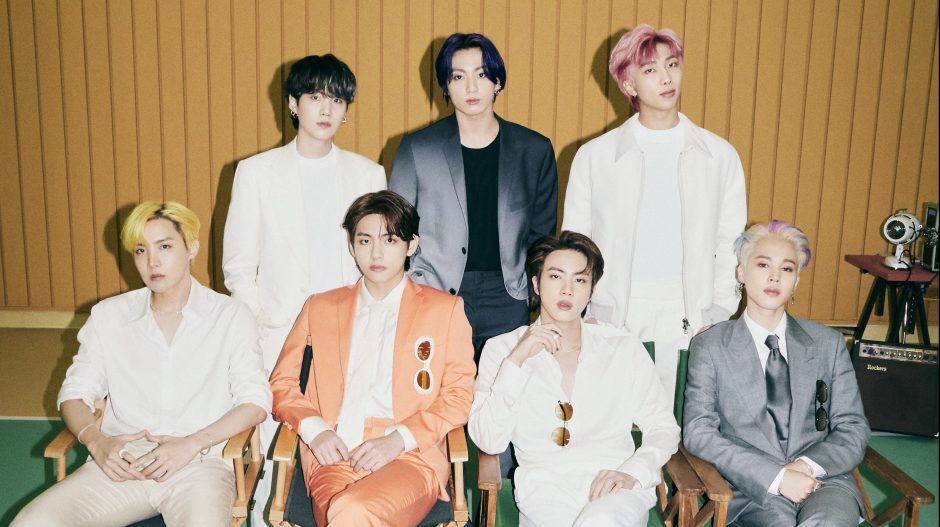 This Valentine's Day, we're taking the time to show ourselves a little love — with the help of a dozen hand-selected BTS songs reminding us to do just that. Even though the group's Love Yourself era has long since ended, anytime is a good time for self-love. Scroll down to see the full song list and relive some of BTS' performances and interviews for SiriusXM Hits 1 (Ch. 2).
The song title says it all. "Answer: Love Myself" acknowledges that self-love is no easy task and that all of the group members have struggled with it at one time or another, but if you want to love and be loved, you should include loving yourself in that journey. You won't find your own self-worth in other people's opinions of you. Setting a powerful example as a band, the lyrics go:
Maybe there's no answer
Maybe this isn't the answer either
Even loving myself
Required someone's permission
---
Related: BTS discuss their Halsey collab & more in Hits 1 interview
---
The lead single off of LOVE YOURSELF結 'ANSWER,' "IDOL" sees the seven members of BTS come to grips with their identity as Korean idols as they sing repeatedly, "You can't stop me loving myself." This message of taking ownership of who you are is rooted in self-love. In the song, BTS are both proud of themselves and proud of their fans — and if they're proud of you, you should definitely be proud of yourself! You know what you are, you know what you want, you're never gon' change.
The high-energy lyrics to "JUMP" encourage you to "put your hands up" and "throw your worries away." It's possible the song title is in reference to Jump Comics, home to manga heroes like Naruto who may have inspired the boys when they were kids. "JUMP" nudges you to remember what joy felt like as a child and not to rush too fast into adulthood. You're a hero in your own way, even if it's not the way you dreamt it would be when you were younger.
While "Dynamite" might not immediately seem like a song about self-love, what better way to psyche yourself up for a day of positivity than with this banger? BTS released the song during the height of the pandemic with the intent of bringing their fans a little joy in tough times. During their interview with Zane Lowe, the group explained that "Dynamite" is "made of positive vibes, energy, hope, love, the purity, everything … We're going through difficult times so we tried to have more fun working on this song. We made this song in hopes of giving energy to the listeners."
It clearly hurt BTS not to perform for ARMY just as much as it hurt ARMY not to see BTS during the lockdowns, and "Dynamite" is a lighthearted dance tune to put a smile on everyone's face — the perfect self-love soundtrack. To get in the spirit, watch BTS perform "Dynamite" and "Butter" live for SiriusXM.
---
Related: Watch BTS, Dua Lipa & more try to guess their songs played backwards
---
No one better understands today's rise-and-grind hustle culture than our idols, and that's why "Paradise" tells us that "it's alright to stop." Rest is necessary, not a reward! And self-love is giving yourself the chance to unwind and recharge. From LOVE YOURSELF 轉 'Tear,' this song (and the whole project) acknowledges that loving yourself isn't easy, but you can take it slow.
An extended version of "Interlude: Wings," "Outro: Wings" is fittingly on the album YOU NEVER WALK ALONE. Similar to "JUMP," this song looks back on a carefree, worry-free childhood full of not only big hopes and dreams but also confidence in the future. It also sends a message that you'll find true happiness by following your passions rather than just chasing success. Believe in yourself, love yourself, and you will achieve great things. Spread your wings and:
Take me to the sky
Put your hands up to the sky
Yeah, if you feelin' the vibe
Uh, if you're ready to fly
Yo J, let's do it
In a Vlive, RM explained that this particular song has an English title because "So what? What are you going to do? Our lives will go on. We will live on. That's how 'So What' was born." The YOLO energy behind "So What" is freeing — young and wild and free, to be exact. The lyrics talk about not caring whether you're right or wrong, giving up trying to control other people's emotions, and just living.
---
Related: Hear the best Asian music & more on the groundbreaking 88rising Radio channel
---
A track from YOU NEVER WALK ALONE, "Not Today" is a moombahton stadium dance song with a pounding rhythm, paired perfectly with their stomp-dancing music video. "Not Today" inspires listeners to band together, rise up, and break through the glass ceiling. Nothing says self-love quite like smashing through whatever barriers are holding you back.
From LOVE YOURSELF結 'ANSWER,' performed by Jin, "Epiphany" is about coming to terms with and accepting yourself as you are. There's nothing like hearing a stadium full of people singing, "I'm the one I should love in this world." The lyrics explain how you shouldn't change yourself to fit other people. Even though you may not be perfect, never dull your sparkle for anyone.
What feels more like self-love than chanting along with the lyrics, "I love (I love), I love (I love), I love myself (self)/I know (I know), I know (I know), I know myself (self)"? Performed by BTS' rap line (j-hope, SUGA and RM), "BTS Cypher 4" quite frankly says not to spend a single second worrying about what other people think of you. A lion doesn't concern itself with the opinions of sheep.
Written by j-hope, "Outro: Ego" is about celebrating your successes! The title refers to Swiss psychiatrist Carl Jung's concept of the ego, which represents the conscious mind and is largely responsible for feelings of identity. "Outro: Ego" includes many references to the group's past as they climbed the ladder of success, going so far as to include a sample of their first-ever comeback trailer in the beginning.
Even though the song is upbeat, the lyrics recognize the difficult times j-hope and BTS experienced along the way, which tells us to both be proud of ourselves and remember where we came from, as well as to always choose our own paths in life. It showcases j-hope's determination to continue on his personal journey, although it hasn't been an easy one.
---
Related: BTS talks tour dates, McDonald's & more in exclusive Hits 1 interview
---
Finally, if you need a song to remind you that you don't need to feel alone when you're feeling down, "Magic Shop" is the one. The song was inspired by Into the Magic Shop: A Neurosurgeon's Quest to Discover the Mysteries of the Brain and the Secrets of the Heart by James R. Doty. Produced by Jung Kook, "Magic Shop" tells us that comparison is the thief of joy and not to bottle up our feelings when we're in pain. Self-love is opening up. Translated to English, the lyrics read:
Comparing myself with others became my daily life
My greed that was my weapon suffocated me and also became a leash
But looking back on it now, truthfully
I feel like it's not true that I wanted to be the best
I wanted to become your comfort and move your heart
I want to take away your sadness, and pain
Not like you need any more reminders that BTS loves ARMY, but check out their special message for fans during the pandemic below.
---
Hear more of today's biggest pop stars on SiriusXM Hits 1 (Ch. 2).
---
---
---