Bryan Cranston is 'really leaning toward' directing Better Call Saul in season 3
Walter White may be knocking on Saul Goodman's door sooner than you think.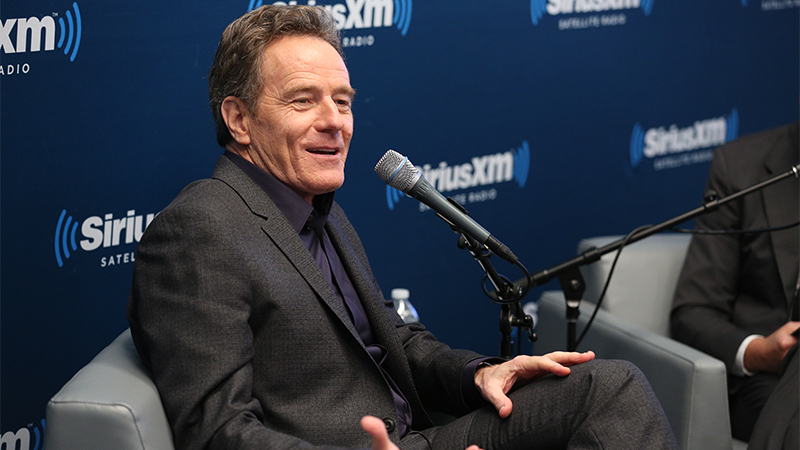 at SiriusXM's 'Town Hall' With Bryan Cranston at SiriusXM Studios on July 12, 2016 in New York City. Town Hall is to air on SiriusXM's Entertainment Weekly Radio.
Walter White may be knocking on Saul Goodman's door sooner than you think.
Bryan Cranston, who won four Emmys for his portrayal of Breaking Bad's meth-making antihero, loves watching Bob Odenkirk's spinoff Better Call Saul and begs his old co-star and creator Vince Gilligan not to spoil the plot when he sees them. Still, during an Entertainment Weekly Radio Town Hall promoting his new movie The Infiltrator, the actor confirmed he's considering a job behind the scenes.
"I want to appreciate the show as a fan. That being said … I'm debating whether or not I want to direct one because I have to know what's going to happen and what I haven't seen yet, and it's like, 'Ah!'" he told EW and PEOPLE editorial director Jess Cagle. "There is a chance that my schedule can open up to do something, and I'm really leaning toward possibly doing it if I can figure it out. … There's a chance that I might go and direct an episode in their third season."
As for a Heisenberg cameo, "I still don't have any idea," he admitted. "I'm asked that a lot, and the question is true, is that I owe Vince Gilligan so much that if he asked me to be on the show, I would just do it. He doesn't have to pitch me the idea, I'll just say 'What do you want me to do?' and I'll do it."
During the interview, Cranston also opened up about making The Infiltrator and guest-starring on Seinfeld — and watch the video below for his hilarious reaction to hearing his voiceover work as a villain on the '90s series Mighty Morphin Power Rangers for the first time (he's playing Zordon in the upcoming live-action flick).
Hear the full Town Hall on demand on EW Radio (Ch. 105).
For a free 30-day trial, check out http://www.siriusxm.com/freetrial/blog. 
---
---
---