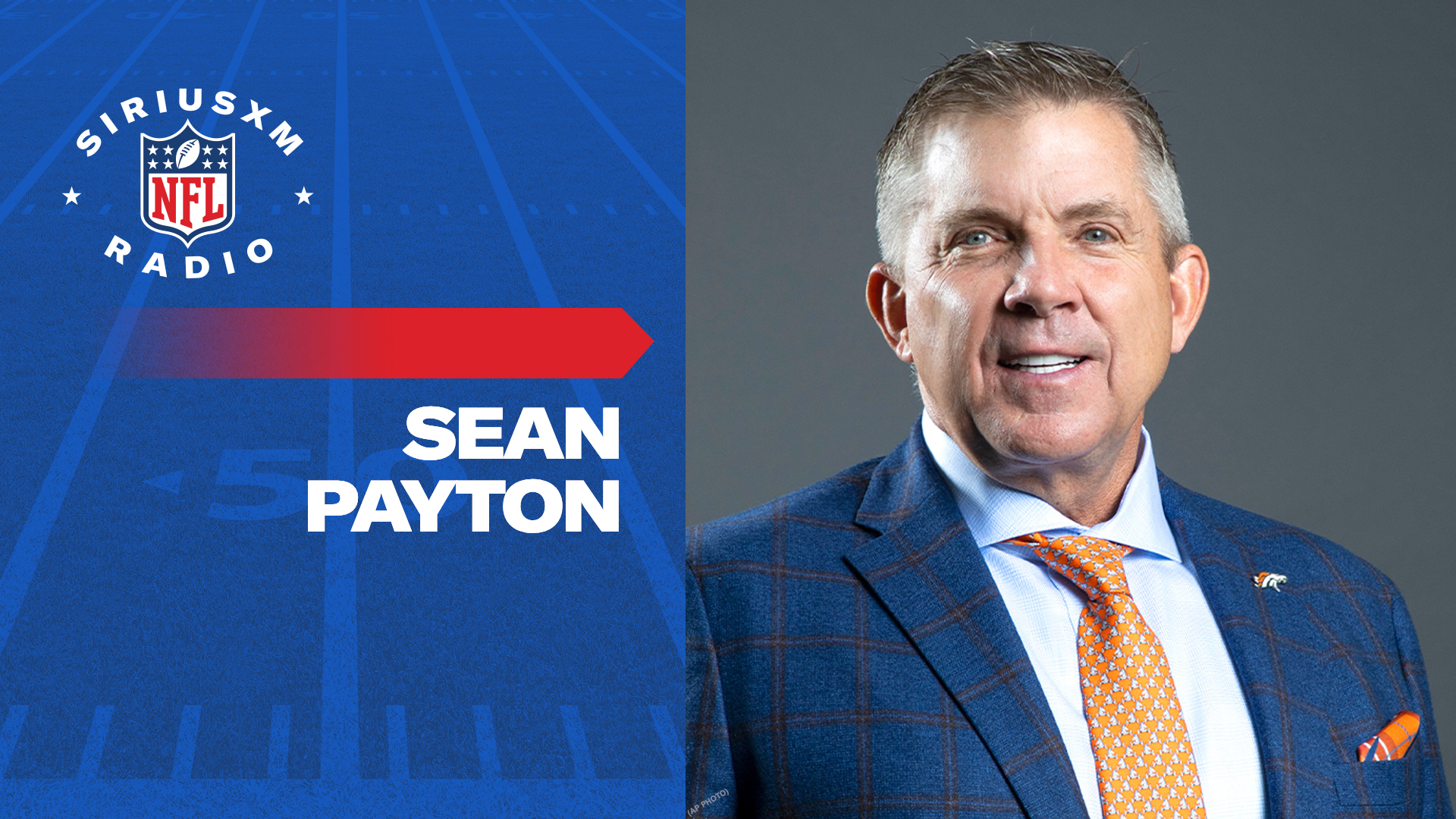 In the midst of the Denver Broncos' training camp during SiriusXM NFL Radio's Training Camp Tour, Head Coach Sean Payton touched upon the team's attention to detail and rapport with quarterback Russell Wilson.
Earlier this year, Sean Payton, a Super Bowl XLIV champion, was designated as the 20th head coach in the history of the franchise. As part of a deal to release Payton from his contract with the Saints, Denver and New Orleans agreed to trade draft compensation; although he retired before the 2022 season, Payton was still under contract with New Orleans.
---
Listen to NFL Radio's Training Camp Coverage via the SiriusXM App
---
A standout observation from the Broncos' training camp has been the quarterbacks' rigorous workload. Payton highlighted the extensive throwing sessions that quarterbacks engaged in during practice, specifically star quarterback Russell Wilson.
In the 2022 season, Wilson's performance included 3,524 passing yards, 16 touchdowns, and 11 interceptions. Unfortunately, the season marked a significant letdown for both Wilson and the Broncos, leading to the dismissal of former head coach Nathaniel Hackett. The Broncos struggled with the league's weakest scoring offense, managing only 287 total points at an average of 16.9 points per game.
"[Russell Wilson] is going to want, he's still young enough in his career where, and [Drew Brees] is this way, once the season starts, they want all the reps, they just want to get the timing…" said Payton. "One of his great strengths and we've cut up, man, I've got 10 different cutups of him, touchdown throws [and] off-schedule throws… he's a real good off-schedule player."
Heading into the 2023 NFL Season, Russell Wilson, Sean Payton, and the Denver Broncos will have matchups against the Las Vegas Raiders, Washington Commanders, Miami Dolphins, Chicago Bears, and New York Jets within their first five weeks.
---
For more, tune in to SiriusXM NFL Radio for exclusive insights from NFL insiders and hear from your favorite players and coaches as they prepare for the upcoming season. Don't miss out on the inside scoop and analysis on the SiriusXM App.
---
---
---