Broad City's Ilana Glazer talks Time Traveling Bong and the kid question: 'I just want to be an idiot forever'
Ilana Glazer's three-part stoner miniseries Time Traveling Bong finds her transported through the ages alongside Paul W. Downs, who also stars in and writes for Broad City. As it turns out, the pals developed the idea for Bong long before … Continued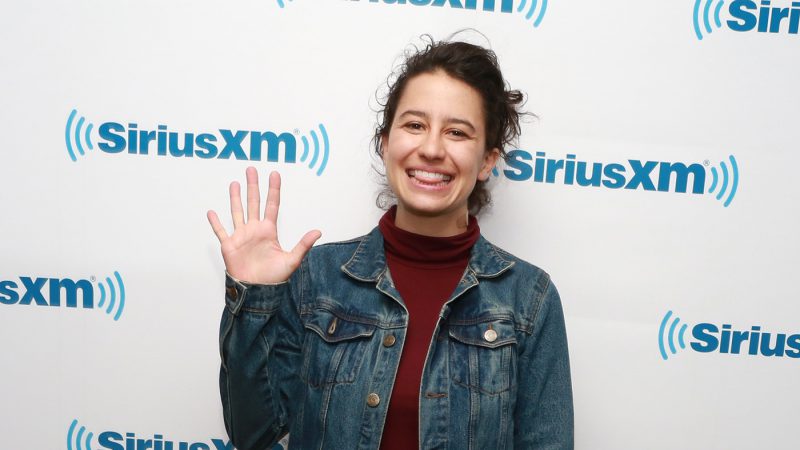 Ilana Glazer's three-part stoner miniseries Time Traveling Bong finds her transported through the ages alongside Paul W. Downs, who also stars in and writes for Broad City.
As it turns out, the pals developed the idea for Bong long before the Comedy Central hit had even Hillary Clinton saying "yas kween."
"It took so long, as if this was a like f***ing Matrix triology. So f***ing long. I think we shot this one-minute verison of it in 2012, and then we made shorts," Glazer, 29, tells Jason Shebiro and Aaron Hodges in this week's Raw Report. "We just couldn't let go of it. If we were just pitching general stuff and we were like, wait that would be good for Bong, we kept putting shit in our files in our head."
Auspiciously premiered on 4/20, Bong tells the story of two cousins who travel throughout history after getting high — and, shocker, Glazer's female character has a tougher time in, say, the Salem Witch Trials.
"It's just such a dumb, funny show," Glazer says. "We had so much fun making it. It was a really starry-eyed experience. And we did it so f***ing fast. We shot it in 12 days, and I was like in love with it while we were doing it."
After revealing the exclusive scoop that April is her favorite month because of 4/20, Passover and her birthday, ("Clickbait!"), Shebiro thanks Glazer for putting food on his proverbial children's plates.
"I f***ing love kids … but I also just want to be an idiot forever," she says, adding that she's into the idea of adoption down the line. "I don't know. I'm like 'love kids, want 'em,' and them I'm like 'nope, never. Let's just blaze.'"
You can watch all three episodes of Time Traveling Bong on Comedy Central's website and app now, and they're airing on TV starting at 9:30 pm ET.
Listen to the Raw Report's full interview with Ilana Glazer at 4 pm ET on SiriusXM's Raw Dog Comedy (Ch. 99). And hear her favorite comedians when she takes over Comedy Central Radio (Ch. 95) at 5:30 pm ET and 8 pm ET and then again Sunday at 10 am ET on 3 pm ET.
For a free 30-day trial, check out http://www.siriusxm.com/freeTrial.
---
---
---