Brett Favre: Jay Cutler's emotion 'nice to see'; Newton shouldn't complain
Brett Favre couldn't help but be impressed with Jay Cutler's performance in the Chicago Bears' 20-10 victory against the Minnesota Vikings Monday night. Cutler threw for 252 yards and a touchdown, with no interceptions. But it wasn't the numbers or any … Continued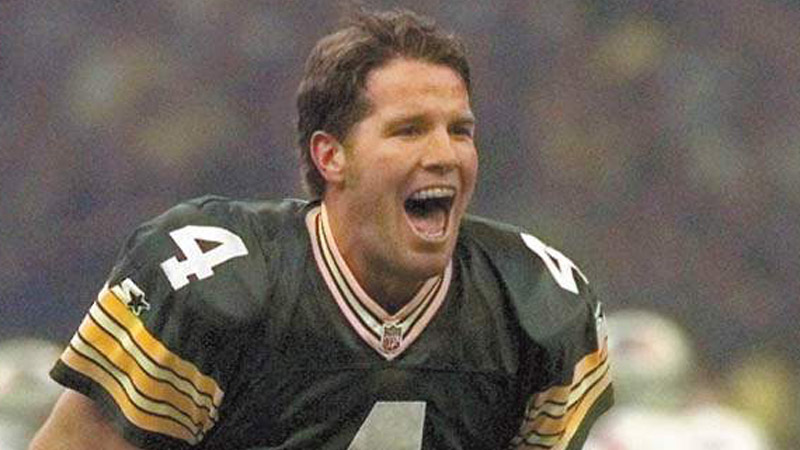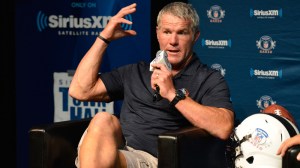 Brett Favre couldn't help but be impressed with Jay Cutler's performance in the Chicago Bears' 20-10 victory against the Minnesota Vikings Monday night.
Cutler threw for 252 yards and a touchdown, with no interceptions. But it wasn't the numbers or any other part of Cutler's performance that grabbed Favre's attention.
'He's over there giving the guys knuckles'
It was his rare display of exuberance.
"Last night, the compelling thing to me, more than anything, was he showed some emotion that I have been waiting to see for quite some time," Favre told Bruce Murray during his regular spot on the SiriusXM Blitz. "He's over there giving the guys knuckles and he's pointing to the crowd, he's doing all this stuff.
"And, really, I'm not for or against Jay or the Bears. But it was nice to see."
Favre: Cam Newton 'better served to not say anything' about calls
Duri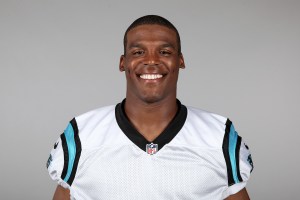 ng his Hall-of-Fame career, Brett Favre took more than his share of hits that should have been penalized and weren't.
Nevertheless, he doesn't agree with Carolina Panthers quarterback Cam Newton going public with his complaints that NFL officials don't do a good enough job of protecting him.
'You have to overcome the officiating'
"Refs miss calls," Favre told Bruce Murray during his regular appearance on the SiriusXM Blitz. "If we had enough time, I could go through tons that I thought maybe were missed on me. But every coach I've ever played for — and I've played for a lot, and I'm going back through college and high school — always say the same thing: 'You have to overcome the officiating.' Every coach would say, 'That's my job to complain to the officials, blah-blah-blah. You have to play and overcome the good and the bad calls. You've got to play the game."
That should have applied, Favre said, to when Arizona Cardinals defensive lineman Calais Campbell dove at Newton's legs and twisted him to the ground while the quarterback was in the pocket but didn't draw a penalty.
'Just play and let everyone else do what they have to do'
"The thing about football, no secret here, it's a very physical and violent game," Favre said. "And that's what people love. There are going to be some hits that are questionable. It's hard like with the hit (on) Cam, I mean it's hard to say — and I don't believe — it was a malicious, purposely intent to hurt Cam Newton.
"I think, every time you get tackled, the intentions are to make you hurt a little bit — to not want to run back in there, to not want to drop back, to not want to step up in the pocket. I don't think there's anything wrong with that. I don't particularly like to get hit, myself, but I understand the mentality. And, so, I just think that you're better served to not say anything. … Just play and let everyone else do what they have to do."
---
---