Brett Favre: Beckham 'shooting himself in the foot, hurting his team'
Quarterback to quarterback, Brett Favre understands Eli Manning's dilemma. Manning feels the responsibility to remind Odell Beckham Jr., that he needs to keep his emotions under control and avoid the personal-foul penalties — such as the one he received in … Continued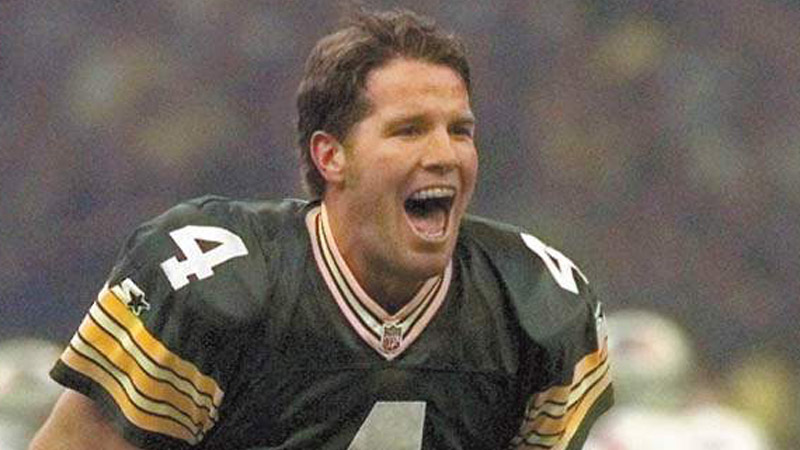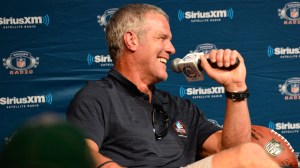 Quarterback to quarterback, Brett Favre understands Eli Manning's dilemma.
Manning feels the responsibility to remind Odell Beckham Jr., that he needs to keep his emotions under control and avoid the personal-foul penalties — such as the one he received in Monday night's loss against Minnesota — that hurt the New York Giants and otherwise negatively impact his performance as their top receiver.
Quarterback can't be critical of his teammates
"I think the role of the quarterback is probably many things, probably the least of which would be critical," Favre told Bruce Murray during his weekly appearance on the SiriusXM Blitz. "Because you have to work hand-in-hand and I never really saw any benefit in being critical towards your players. I think you have to be supportive to a certain extent, but there's the quiet time that you spend together or whatever that may be. 'Look, man, we need you. We need you to get it together and composure yourself.' Because we all know, Beckham is a tremendous player, dynamic player, but he's shooting himself in the foot, which, in turn, hurts Eli, which, in turn, hurts the team.
"And I don't know Odell, so it's not fair for me to say one way or the other, but I think, with Eli, pulling him aside, talking to him and I'm sure he's done that. But there's some things obviously Odell is dealing with between himself that he's got to sort out, figure out, to get back to where he's just playing and leave the other stuff alone."
Emotion 'can't disrupt what you're trying to do'
"That's OK, that's fine. It can't disrupt what you're trying to do either individually or from a team's perspective. We've all heard 'conduct that's detrimental to team.' That, more or less, is what's happened. So it's OK to be emotional, but channel that into positive play rather than negative."
Favre on Brady's return: 'He's going to take it out on everyone he faces'
Tom Brady returns from his four-game #Deflategate suspension this week.
And Favre is taking pity on the remaining opponents on the New England Patriots' schedule.
'It doesn't bode well for everybody else'
"It doesn't bode well for everybody else, starting with Cleveland, because I feel like Tom is going to take it out on everybody who he faces," Favre said. "The guy's incredible. He's a heck of a player, and he is such a competitor. And to me, as I've watched him over the years, that's what's been most impressive is that the fire seems to get bigger each year. And that's hard as your skills diminish … and I'm not saying his have. If anything, he looks the same.
"But to me, the competitive fire and spirit that he shows is at a level each year that is surprising to me. And, again, with this situation, not that he needs an edge, nor (does Bill) Belichick need an edge, because he coaches with an edge, he's always looking for an angle to approach his team with. Tom's sort of that type of player. He's got that edge now and he's going to take it out on everyone in his way, and that's not good for everyone else.
'They feel like it's them against everyone else'
"I believe that they feel like, (from) Mr. (Robert) Kraft down, that it's them against everyone else. And, again, it goes without saying how great a coach Bill Belichick is. And I'm not in those meetings every day. I don't know him all that well. The guy's a tremendous coach. I think that he is using this as fuel as he's always looking for an edge, so this is one of those times. 'Hey, guys, they're out to get us. We can't take anyone lightly, we can't take anything for granted. Let's make them all pay.' He may not say it exactly like that, but that's the mentality."
---
---