Brees on Saints possibly drafting QB: 'This is my team'
At 38 and entering his 12th NFL season, Drew Brees realizes the New Orleans Saints could very well select his eventual replacement at quarterback in this year's NFL Draft. The possibility doesn't faze him in the least. 'I trust our … Continued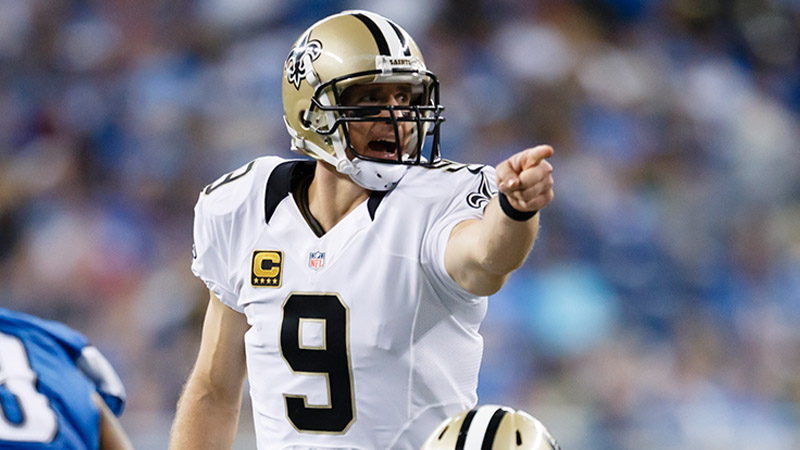 New Orleans Saints quarterback Drew Brees (9) gets set to run a play against the Detroit Lions during an NFL football game at Ford Field in Detroit, Sunday, Oct. 19, 2014. (AP Photo/Rick Osentoski)
At 38 and entering his 12th NFL season, Drew Brees realizes the New Orleans Saints could very well select his eventual replacement at quarterback in this year's NFL Draft.
The possibility doesn't faze him in the least.
'I trust our organization'
"Listen, I trust our organization," Brees told Ross Tucker and Gil Brandt on the Opening Drive. "So, if they felt like that was what was in the best interest of the team, long-term, then that's the decision. Again, my mindset is this is my team, I'm the quarterback of this team. And I've got to do whatever I can to put us in the best position to win and win right now. So it doesn't change my approach or mindset at all."
Brees hasn't made up his mind about much longer he would like to play, saying he is taking a "one-year-at-a-time" approach.
'I feel like I can play until I'm 45 or beyond'
"I feel like I can play until I'm 45 or beyond," he said. "I mean, I feel like its physiologically possible, but there's a lot that goes into that. When I decide to play, I'm giving my heart and soul and, obviously, a huge time commitment into that with the objective of winning a championship. There's no other reason to play at this point other than to do whatever you can to put your team in the best position to win and to win a championship.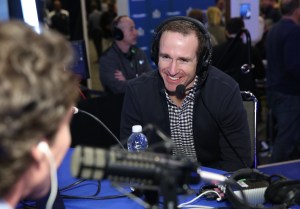 "You've got to prove it every year in this league. The length of your contract does not provide you any type of extra security. And it puts a ton of emphasis and just a sense of urgency on this year and what we want to accomplish as a team this year. What's happened over the last three years is not acceptable. Missing the playoffs is not acceptable. That does not meet our expectation level, nor is it what I feel like we're capable of.
'We've gone out and made some great additions through free agency'
"Now, there's circumstances and everything that goes into that, but I feel like this offseason, we've gone out and made some great additions through free agency. We've got five draft picks in the top three rounds, the first hundred picks, to go out and acquire some young talent. I think now, more so than ever in our game, the young draft picks are coming in and making an immediate impact with their teams, so that gets me excited about the future of this team. Not only that, but what we're going to be able to accomplish this year."
Photo credit: AP Photo/Rick Osentoski
---
---