Breakup Playlist: Songs to mend your broken heart this February 14
Valentine's Day is a wonderful time for the blissfully in love. But for those who have to spend 24 hours reflecting on love lost, Feb. 14 can be pretty crappy. Instead of hating the holiday, our heartbroken friends, use it as … Continued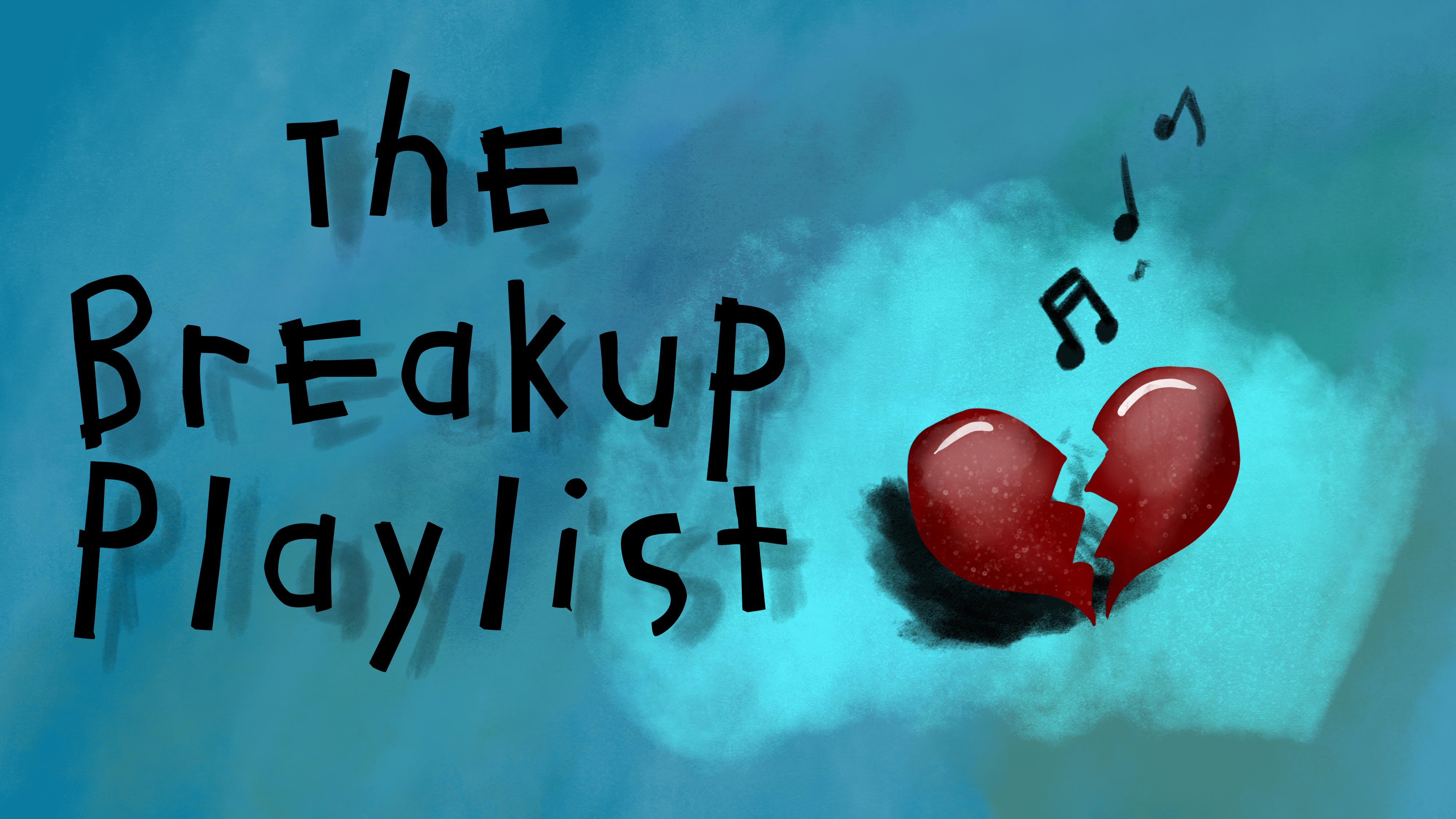 Valentine's Day is a wonderful time for the blissfully in love. But for those who have to spend 24 hours reflecting on love lost, Feb. 14 can be pretty crappy. Instead of hating the holiday, our heartbroken friends, use it as a day of catharsis with our playlist of breakup songs, curated by some of your favorite SiriusXM channels. So grab a bottle of whiskey or wine, a box of tissues, and maybe a pint of ice cream, then hit play. You'll be over this broken heart in no time!
---
Hits 1 (Ch. 2)
Thinking Out Loud by Ed Sheeran
Anything with Ed Sheeran = so many feels. WHY AM I CRYING RIGHT NOW. OK. BYE.
---
50s on 5 (Ch. 5)
Why by Frankie Avalon
The last No. 1 hit of the 1950s just as the year flipped to 1960, this sweet song is a perfect representation of the innocence of teenage love affairs in the era. The melody, the lyrics and the performance all come together to create the soundtrack to a simpler time. The duet partner remains a mystery to this day. Even Frankie can't remember her name!
---
60s on 6 (Ch. 6)
Never My Love by The Association
A perfect love song! Written by the Addrisi brothers, this beautiful arrangement by Wrecking Crew bassist Ray Pohlman and the immaculate production by Bones Howe make this one sparkle extra bright and jump out of the radio like few other ballads ever could. The lyrics say it all — perfect first dance at any wedding in any era.
---
70s on 7 (Ch. 7)
How Can You Mend A Broken Heart? by Bee Gees
According to the late Robin Gibb, this song was written in about an hour at Barry Gibb's basement apartment at Addison Road, Holland Park, London for their 1971 Trafalgar album. Although the source of heartbreak is never mentioned, one only has to hear Barry drop the beat to whisper a breathy near crying stutter of "ah-ha-ha-ha-hand" before the title line, to hear women squeal and swoon for this broken hearted man. In the end it's a song for broken hearts of all kinds.
---
The Coffee House (Ch. 14)
Wicked Game by Chris Isaak
Based on the vibe of the music that is fitting for a coffee house environment and the lyrical content, this song is perfect for reflecting on your breakup with a nice warm cup o' joe.
---
The Blend (Ch. 16)
Tears In Heaven by Eric Clapton
It's not your typical Valentine's Day heartbreak song, but it's a song that speaks of loss so eloquently.
---
SiriusXM Love (Ch. 17)
Even Now by Barry Manilow
The lyrics say it best: "Even though you say you're over it, I guess you never are."
---
Elvis Radio (Ch. 19)
You're A Heartbreaker by Elvis
Nearly everyone has been heartbroken. It's universal it seems. The lyrics of this song go like this: "You're a heartbreaker, you're a love faker…" Many times when you get your heartbroken, you feel as though the other person has been faking it all along. The song also comes right out and says: "I've just found someone else, who's sure to take your place, someone I can always trust." When trust is broken, it's hard to ever allow yourself to love again. Like in this song, maybe the best thing is just to try again. "You're a heartbreaker, you're a love faker, but you can't break my heart anymore!" – Big Jim Sykes
---
Underground Garage (Ch. 21)
It's Over by Roy Orbison
No voice oozes heartbreak more genuinely than the late, great Roy Orbison. The song itself is operatic in scope and power – sheer melodrama.
---
Radio Margaritaville (Ch. 24)
Boomerang Love by Jimmy Buffett
It's a breakup song for the hopeless romantic! A song about breaking up, getting back together again, and the beauty of discovering how to make it finally work for good.
---
Liquid Metal (Ch. 40)
Unsuccessfully Coping With The Natural Beauty Of Infidelity by Type O Negative
Everybody eventually gets busted if you are cheating on your partner, so this song makes us feel like it's OK to move on in life, and that it's natural to want to be with super-hot rocker chicks at all times!
---
Backspin (Ch. 43)
Passin' Me By by Pharcyde 
"A song about missed opportunity with the ladies. I love the jazz flow and the beat. The song reflects how it was with a couple of girls and me at the time." – Kwame
---
Chill (Ch. 53)
All That's Left by Manila Killa
This song is blowing up the Internet (and SiriusXM Chill) right now. The lyrics talk about love as being like on a carousel, breaking up and then making up again, till "all that's left is a memory."
---
Siriusly Sinatra (Ch. 71)
In The Wee Small Hours Of The Morning by Frank Sinatra
Bring on the Jack Daniel's! No one sang a broken heart like Frank. This sparse production by Nelson Riddle allows the song to be front and center and Mr. Sinatra to shine. If you're feeling low and need to go a little lower before you rebound, this one's for you!
---
'40s Junction (Ch. 73)
I'll Never Smile Again by Tommy Dorsey feat. Frank Sinatra and The Pied Pipers
Ruth Lowe was a pianist from Toronto, Canada who joined Ina Ray Hutton's all-girl big band.  While on tour in 1937, she met and married Harold Cohen, a music publicist. A year later, Cohen died unexpectedly during surgery for a kidney illness. At age 24, Lowe was suddenly a widow. Stricken with grief she moved back in with her mother and spent days watching young couples laughing, eyes locked in love, and strolling the park across the street. This only deepened Ruth's despair, and expressing her sadness, she grabbed a sheet paper and wrote "I'll Never Smile Again." Percy Faith, a fellow Canadian, received the song and performed it on a radio broadcast; however, he passed on the chance to record it. Ruth also sent a copy to Tommy Dorsey, who immediately saw an opportunity to capture the mood of the nation. Wartime casualties had topped 72 million. The song gave solace to everyone who shared the grief of losing a loved one. It remained the number 1 song of 1940 for 3 months!
---
Poptropolis (Ch. 300)
Unbreak My Heart by Toni Braxton
Out of all the hits from the 80s, 90s and 00s, Toni Braxton's Unbreak My Hear stands out as the quintessential breakup song. Heartache, pain, and longing are all described in the lyrics belted out by Ms. Braxton, "bring back the joy to my life … undo this hurt … uncry these tears …" This song is a staple to any breakup.
---
The Village (Ch. 741)
Are You Happy Now by Richard Shindell
This tale begins on Halloween night, when ex-lover left before evening, leaving with many apartment essentials – including the Halloween candy – thus leaving our friend vulnerable to more tricks than treats.
For a free 30-day trial, check out http://www.siriusxm.com/freeTrial.
---
---
---