6 Diss Tracks to Get You Through Any Breakup
Inspired by Shakira's latest banger, this list of iconic diss tracks is just what you need to get through any breakup.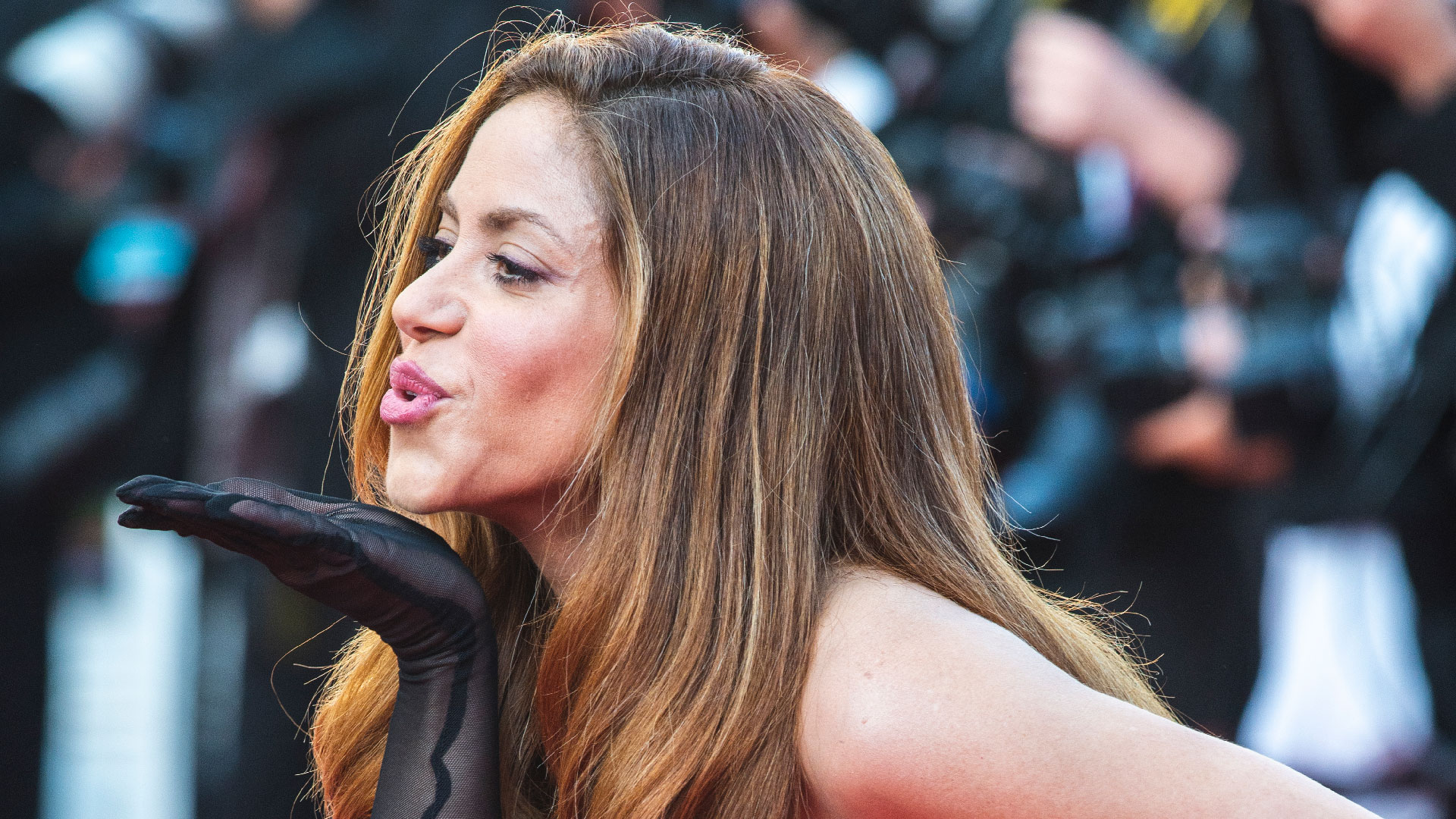 Photo by Stephane Cardinale – Corbis/Corbis via Getty Images
In case you missed it, Shakira's latest track has broken YouTube records in iconic fashion. "Out of Your League," the artist's first collaboration with Argentinian DJ and producer Bizarrap, racked up more than 82 million views within 24 hours, making it the most-watched Latin song in that time period.
The track has skyrocketed in popularity for its scathing lyrics that take aim at her ex-partner Gerard Piqué's infidelity and for bringing new meaning to getting dragged publicly. We here at SiriusXM can't get enough, and it's got us thinking about other breakup diss tracks that prove heartbreak doesn't have to mean wallowing in self-pity.
---
"Out of Your League" — Shakira (2023)
Of course, we're kicking things off with our latest obsession. This absolute bop is the polar opposite of the heartbreak that defined Shakira's last breakup song, "Monotonía." Instead, she revels in snide comments about trading in "a Rolex for a Casio" and pokes fun at her own tax fraud scandal. The song is also all about self-affirmation, as the title suggests. The she-wolf proudly asserts that she's "worth two 22-year-olds" and that "women no longer cry, women get paid." And honestly, she's not wrong.
Get more from the queen of Latin music on Caliente (Ch. 151).
"Sorry" — Beyoncé (2016)
From one queen to another. There's been plenty of speculation about whether "Sorry" is actually about Jay-Z and his alleged affair. But with lyrics like "big homie better grow up" referencing her husband's self-given nickname, it's hard to deny. Regardless, it's an unapologetic banger with Beyoncé speaking her truth and refusing to play the victim. We may never know who "Becky with the good hair" is, but we do know that we can call on Beyoncé to help us through our next breakup.
For all the hottest R&B and hip-hop, be sure to tune in to The Heat (Ch. 46).
"You Oughta Know" — Alanis Morissette (1995)
Alanis Morissette really came out swinging when she moved away from her bubblegum pop origins in favor of an alt-rock sound. Featuring Dave Navarro of Jane's Addiction and Flea from Red Hot Chili Peppers, this powerhouse tune boldly announced the arrival of a new Alanis. The explicit lyrics don't hold back in taking aim at the anonymous subject as the singer questions the lies she was told and the pain he caused. It's absolutely savage and the perfect track to blast when you're feeling hurt.
Got an itch for more '90s throwbacks? Head on over to '90s on 9 (Ch. 9) for everything from grunge innovators to boy band heartthrobs.
"Flowers" — Miley Cyrus (2023)
Not every diss track has to be super spiteful, as Miley Cyrus's latest hit proves. Though, that doesn't mean "Flowers" is free from nods to her ex-husband, Liam Hemsworth, and their relationship. Notably, Miley references the destruction of their home in late 2018 as a result of California wildfires. But the song is ultimately about self-love, with the singer reminding herself that not only can she buy herself flowers and take herself dancing, but she can "love me better than you can."
To keep up to date with all of today's pop hits, make sure you're tuned in to SiriusXM Hits 1 (Ch. 2).
"Cry Me a River" — Justin Timberlake (2002)
This throwback proves that breakup tracks aren't exclusive to female artists. It's hard to imagine, but way back in the early 2000s, Justin Timberlake and Britney Spears were the couple. When a Britney lookalike was featured in the music video for "Cry Me a River," it fueled rumors that the pop princess had cheated on Justin. So, it's hard to read into the song without this famous relationship in mind. The lyrical jabs are clear, but as with the others on this list, it's a song about empowerment, with the narrator refusing to be made a fool of again.
If you're looking for nonstop pop hits from 2000 to now, check out Pop Top 500 (Ch. 550).
"drivers license" — Olivia Rodrigo (2021)
Heartbreak knows no age limit, and Olivia Rodrigo's debut single is definitely a testament to that. Written when she was reeling from a recent breakup, this power ballad details the conflicting emotions the singer was going through at the time. Olivia pours her heart and soul into the number as she confesses insecurities and reflects on broken promises made by her ex. It's the perfect song to listen to when feeling emotional, but if you're needing to switch gears, then there's always "good 4 u."
Head to The Pulse (Ch. 5) for more pop-bops to get you through the toughest of heartaches.
---
Whether you're going through a breakup of your own or just love keeping track of all the drama, you'll find everything you need on SiriusXM!
---
---
---