BravoCon 2023 Recap: Tom Sandoval and More Juicy Tidbits
Andy dished on Tom Sandoval and much more.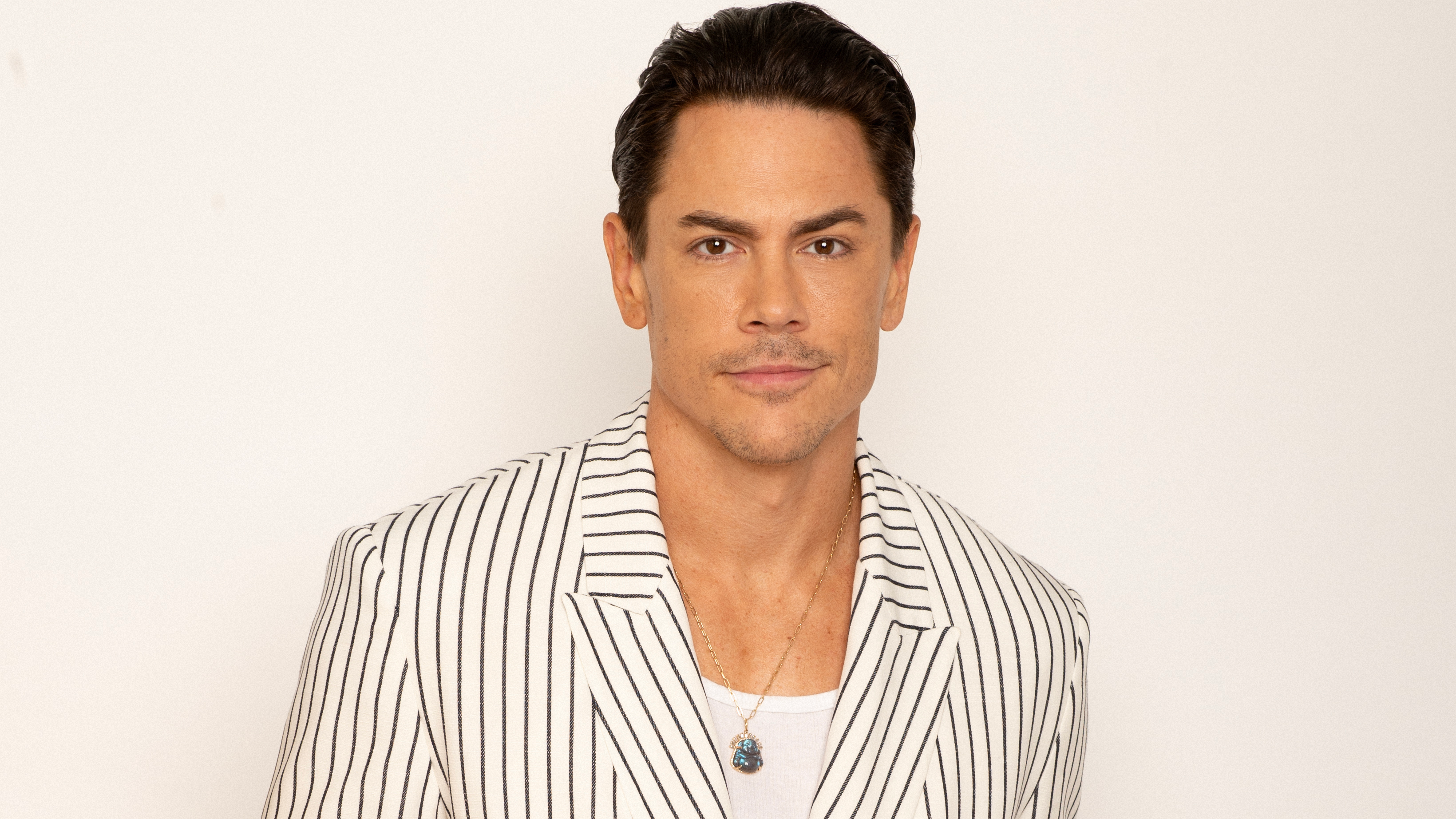 BravoCon 2023 brought together stars and fans for a weekend filled with drama, surprises, and revelations – and Andy Cohen had plenty to share about it on his SiriusXM show.
---
Listen to Andy's full BravoCon recap on the SiriusXM App & web player
---
During a new episode of Andy Cohen Live on the Radio Andy channel, Andy discussed his concerns about Tom Sandoval getting booed, as well as some juicy tidbits about who didn't hook up during the weekend.
"I was really upset," Andy revealed. "I'm jumping around."
Andy's first point of concern was Tom Sandoval, a controversial figure among Bravo fans. Andy admitted, "I had texted [Tom Sandoval] the day before. I said, 'I'm really worried you're gonna get booed. Do you have any kind of plan?'" Comparing Tom's situation to Lisa Rinna's experience from the previous year, he expressed his desire to see Tom welcomed back into the Bravo community.
"It's been a year of him being booed," Andy said. "So at some point, we're gonna have to let him back into society to assimilate with the world. You know what I mean?"
Despite Tom's rocky history with the fans, Andy was pleased to report that he saw a change in Tom's mood throughout the weekend.
"I saw him today, and he was in such a great mood," Andy shared. "I think he even wound up getting a ton of fan love as it went on."
Acknowledging Tom's past mistakes, Andy hoped that people might eventually forgive and forget, saying, "I think people kind of saw him, and he made a terrible stupid mistake and hurt a lot of people. And at some point, I think people will maybe not hurl things at him. Time will tell."
Moving on to lighter topics, Andy also dished about the romantic escapades of the Southern Charm cast during BravoCon. "My favorite thing is every morning checking in with the Southern Charm guys to see who they were flirting with, who they were trying to sleep with," Andy revealed with a mischievous grin.
While he didn't want to reveal any hookup details, he did spill the beans on who didn't hook up during the event. "I'm not gonna blow any hook up," Andy emphasized.
Andy disclosed that Brynn Whitfield had her eye on Shep Rose from Southern Charm. However, it seems that their potential romance hit a roadblock. "I think Shep might have been a little tipsy golden retriever," Andy quipped, implying that Shep's inebriation may have been a factor.
"I think she was like, 'This isn't gonna happen,'" Andy said. He added a hilarious anecdote about Shep's quirky advances, saying, "I think on the way over to the Bravo Awards, he started asking her about whether they should procreate or something. So, yeah, that didn't happen."
BravoCon, with its blend of drama and laughter, offered fans and stars alike unforgettable moments. Andy Cohen's recap on "Andy Cohen Live" showcased the diverse experiences and emotions that unfolded during the weekend, from the unexpected warmth towards Tom Sandoval to the intriguing dynamics among the "Southern Charm" cast. Bravo fans can only hope for more exciting events like this in the future, filled with surprising twists and memorable interactions.
---
---
---