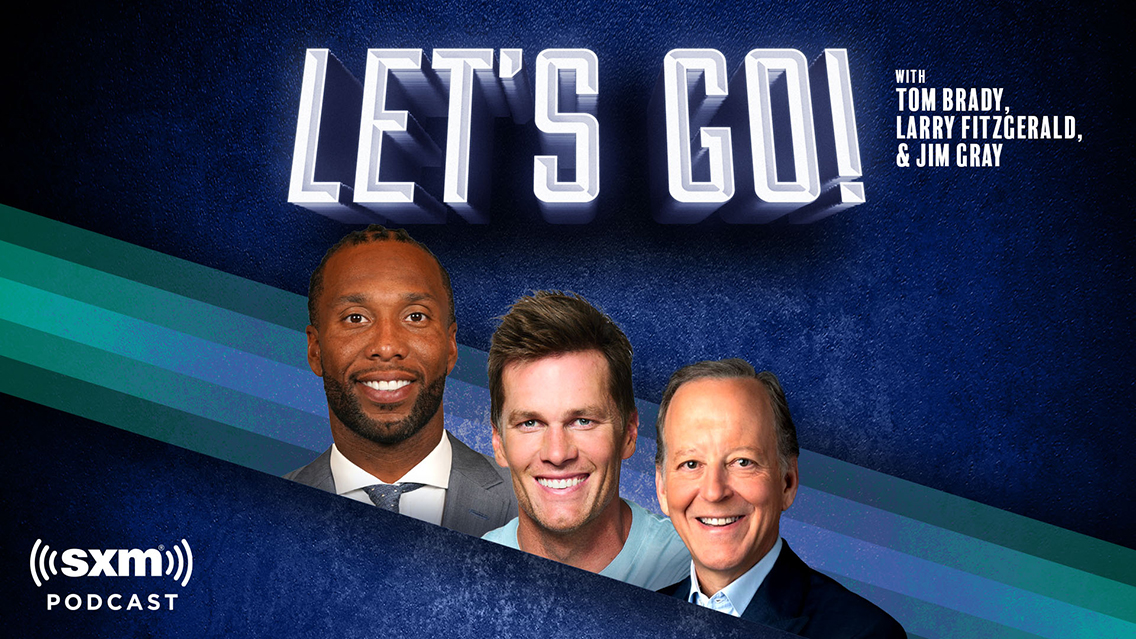 In the most recent episode of the Let's Go! podcast, Tom Brady let his feelings be known about Buccaneers teammate and wide receiver Mike Evans' suspension.
"I love Mike. And the fact that Mike would come out there to defend me, it means everything in the world to me as a teammate and a friend," Brady said.
During Sunday's game against the New Orleans Saints, Evans was involved in an altercation on the field with Saints cornerback Marshon Lattimore — in defense of Brady — that resulted in both players being ejected from the game. A one-game suspension for unnecessary roughness and unsportsmanlike conduct followed for Evans; he will miss the Buccaneers' home opener against the Green Bay Packers on September 25. According to ESPN, Evans plans to appeal the suspension this week.
---
Related: Tom Brady Talks About Returning to the NFL on Let's Go!
---
"Obviously, if I didn't run down there to argue with the call … if things weren't said back and forth between both teams, it could've been avoided," Brady admitted. The altercation had actually started with the quarterback, who vocally complained about Lattimore's alleged pass interference against Brady's teammate Scotty Miller. After a heated exchange of words between Lattimore and Brady, Evans physically intervened.
"Mike knows how I feel about him," Brady continued. "So, in the end, emotions are a part of sports. Sometimes they boil over, and they obviously did yesterday. And it's an unfortunate circumstance. I don't think it deserved any type of suspension. I think that's ridiculous. You know, hopefully we can move past it, get to a better place."
All available episodes of Let's Go! can be found on the SXM App or wherever you get your podcasts.
About Let's Go!
In season one, Brady and Gray welcomed on their program Oprah Winfrey, Snoop Dogg, Andrea Bocelli, Vin Scully, Joe Burrow, Jim Harbaugh and others. Let's Go! reached the top of the charts among sports podcasts. Brady began his historic 23rd season this month. Fitzgerald is one of the greatest receivers to ever play the game. Gray has known and interviewed these two future Hall of Famers since they came into the league.
---
---
---