SiriusXM remembers Bobbie Nelson, Willie Nelson's beloved 'Sister Bobbie'
Join SiriusXM in paying tribute to the country artist and brother of Willie Nelson at Willie's Roadhouse (Ch. 59).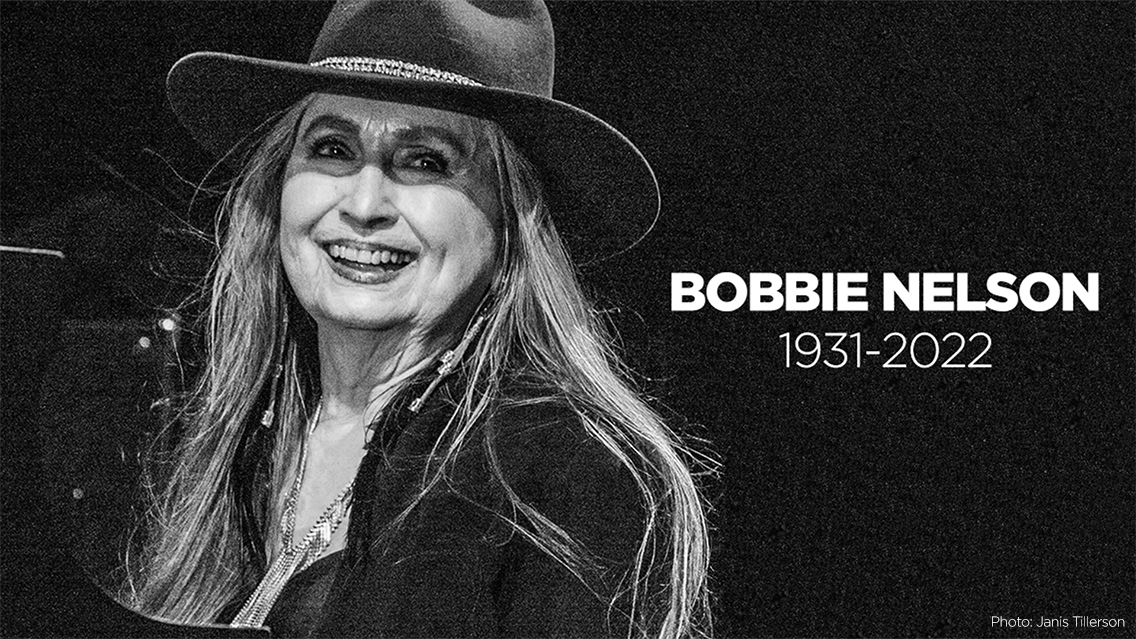 SiriusXM is sad to report that "Sister Bobbie" Nelson has passed away at the age of 91 at her home in Austin, Texas. Join us in paying tribute to the beloved sister of and piano player for Willie Nelson at Willie's Roadhouse (Ch. 59).

Born on January 1, 1931, Bobbie Lee Nelson was two years older than Willie, although he always referred to her affectionately as "little sister." Raised by their grandparents in Hill County, Texas, the Nelsons were exposed to music at an early age, and Bobbie started playing piano and organ at Abbott Methodist Church when she was five years old.
---
Related: Watch Willie Nelson & sons cover a Hank Williams song
---
Sister Bobbie joined Willie for a recording session in New York City in 1973 and became an essential member of "family" band from that point on, logging millions of miles on their tour bus and playing piano on stage beside her brother for fans over the next five decades. She was inducted into the Texas Country Music Hall of Fame in 2017 and the book Me and Sister Bobbie: True Tales of the Family Band — cowritten by herself and Willie — was published in 2020.
Sister Bobbie was the heart and soul of Willie Nelson & Family, and she and Willie are one of the greatest brother-sister teams in music history. But she was equally adored for her sweet personality, quiet strength, and gentle nature. She will be missed by both her immediate and extended family of musicians, friends, and fans.
Watch exclusive clips with Sister Bobbie and Willie below.
---
---
---