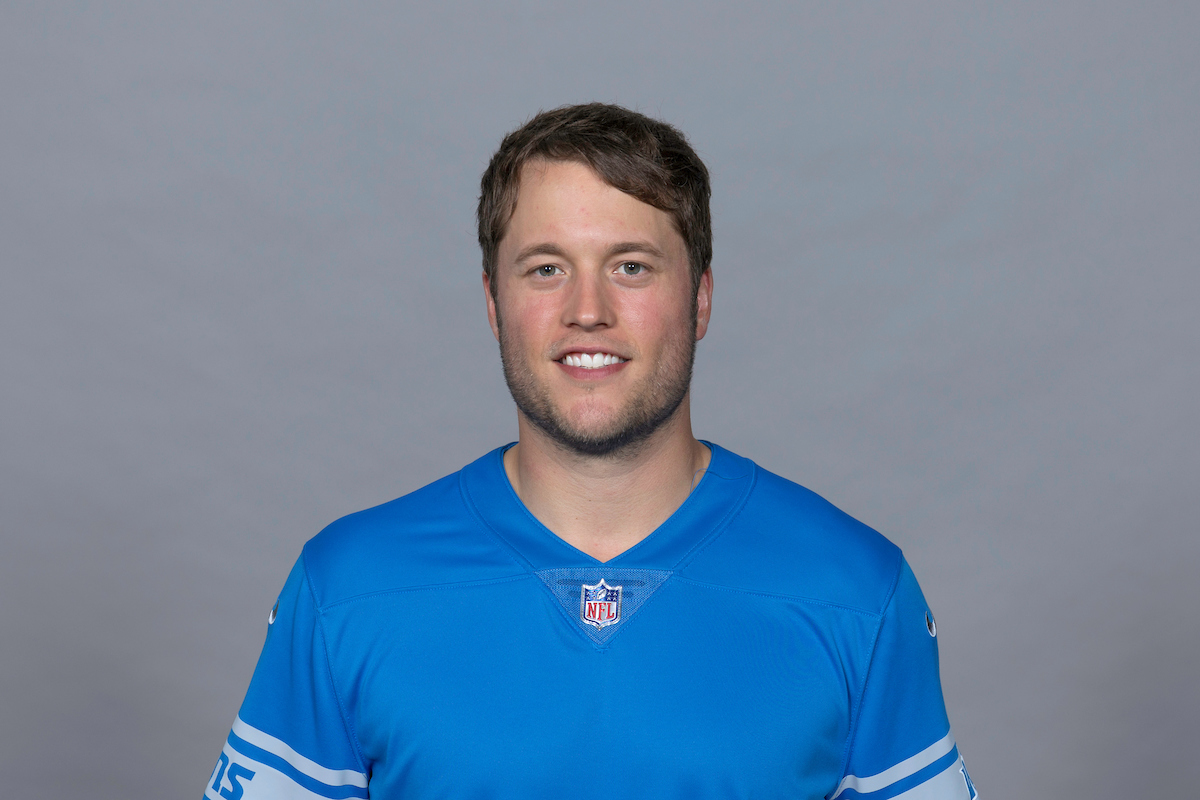 This is a 2017 photo of Matthew Stafford of the Detroit Lions NFL football team. This image reflects the Detroit Lions active roster as of Monday, June 12, 2017 when this image was taken. (AP Photo)
Monday's announcement that the Detroit Lions extended Matthew Stafford's contract with an NFL-record, $135-million deal didn't exactly catch anyone by surprise.
The Lions and Stafford were always expected to eventually work something out.
'It does no one good to leak things out while we're negotiating'
However, the progress of the negotiations, with all that was happening behind the scenes, was generally kept very quiet. And that is a tremendous source of pride for Lions General Manager Bob Quinn.
"It accelerated since we came back for training camp, so about four or five weeks ago it really started to get down to some of the details that we were talking about over the months," Quinn told Alex Marvez and Gil Brandt on Late Hits. "It's a long process and I think a lot of communication that was really well-handled on both sides. Give a lot of credit to Matt and his (negotiating) team of how they handled it. We tried to keep this out of the media, because a deal of this magnitude, it does no one good to leak things out while we're negotiating."
'Every little bit helps when you're trying to fill out the bottom of the roster'
Despite the gargantuan numbers, the structure of the deal actually is somewhat friendly with regard to the Lions' salary cap. It provides the team leeway to handle short-term issues that might arise, and also be able to reach into an extremely large pool of talent that will soon become available as teams trim their rosters from 90 to 53.
"We gain a little cap room this year, which will help us if we have any further injuries during the course of the season or if we want to add a player that gets cut in the next couple days or someone that's on the street currently," Quinn said. "Every little bit helps when you're trying to fill out the bottom of the roster and you try to improve your team as we approach cut-down day."
---
---