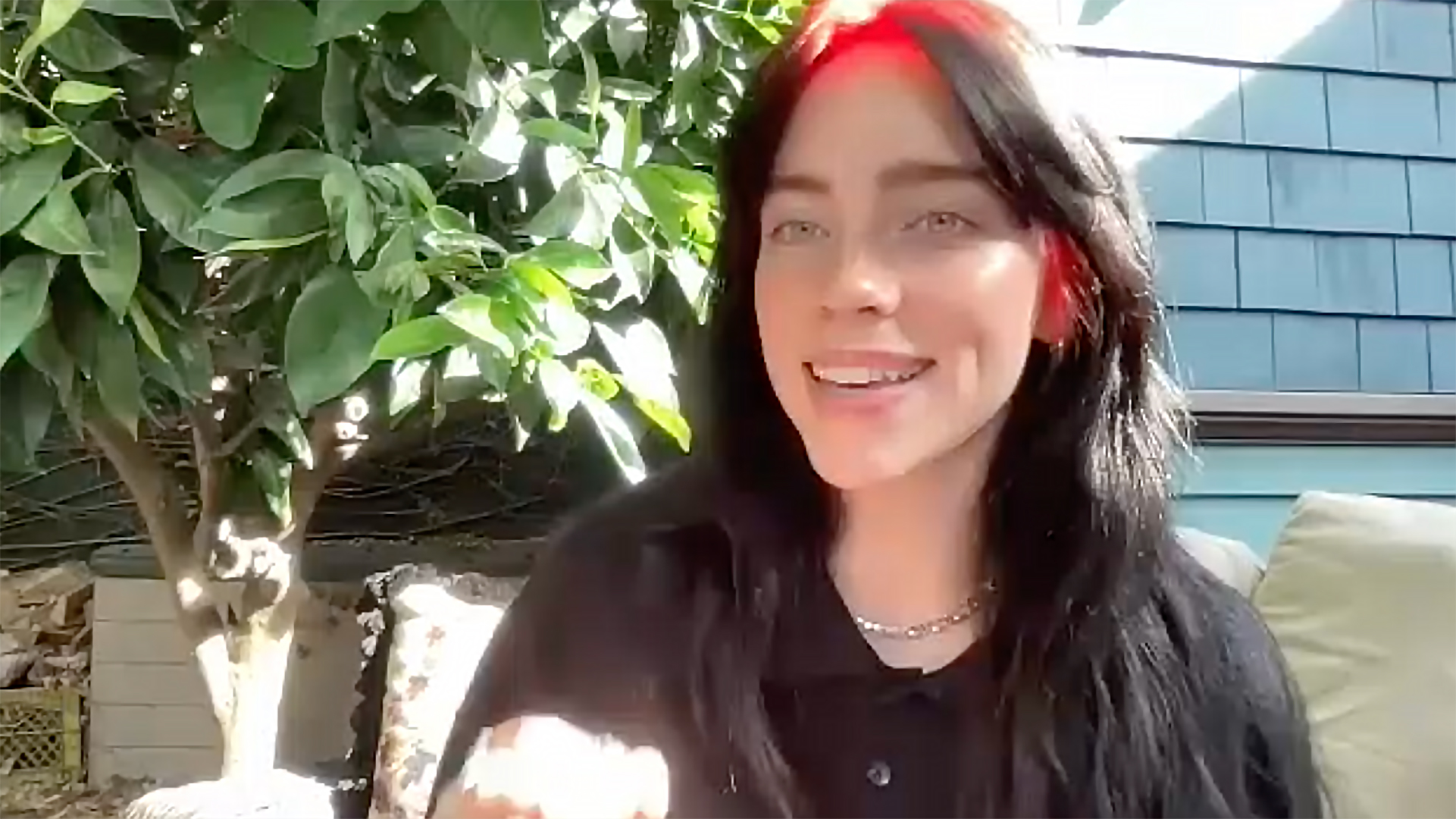 At 21 years old, pop powerhouse Billie Eilish has already spent six years in the spotlight — and many in heavy rotation on SiriusXM Hits 1 with songs like "bad guy" and "everything i wanted."
She spoke exclusively with the Morning Mash Up about her recent hit "What Was I Made For?," continuing to work professionally alongside her brother, and coming to grips with how much her life changed at such a young age.
---
Watch Billie Eilish's full interview with the Morning Mash Up on the SiriusXM App now
---
"I kind of had a realization recently where I was like, 'Damn, I haven't existed in the world for like six years,'" Billie told hosts Ryan and Nicole. She was only 14 when her debut single, "Ocean Eyes," came out in 2016. "I feel like I'm an alien. Sometimes I hang out with people and they're like, 'Yo, you want to do this together?' And I'm like, 'I've never done that.' And they're like, 'What?'"
After "Ocean Eyes" came her studio albums When We All Fall Asleep, Where Do We Go? (2019) and Happier Than Ever (2021), plus six headlining tours. But as her fame ramped up throughout her teens, Billie admitted, so did her anxiety.
"I think that for the last many, many years, I've just been honestly too afraid to go out or do anything or be seen anywhere 'cause I just didn't know what was going to happen," she said. "I think I'm coming more out of my shell, and I'm letting myself try to have fun and see the kind of things that I can do."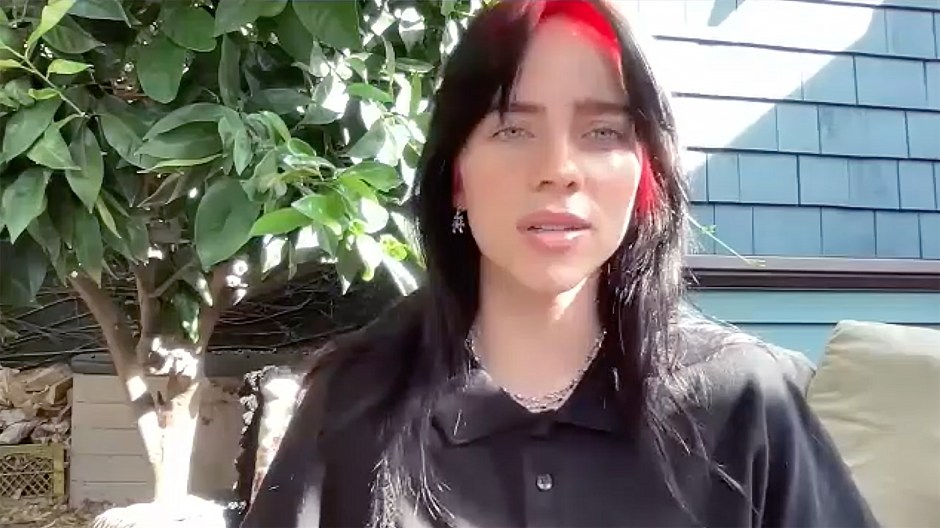 Billie recent song "What Was I Made For?" peaked at No. 14 on the Billboard Hot 100. She once again teamed up with her brother, Finneas, on the track's writing and production — a chart-topping process they've perfected over the years but that can still have "a lot of bickering sometimes," Billie joked.
"Honestly, it's funny," she continued. "I was watching the footage that we have of the making of 'What Was I Made For?' because we filmed the entire writing process … and I was with a friend of mine and she was like, 'Dude, it is so insane that you are siblings that you work together like this and that you can be this professional and this collaborative and this respectful of each other and have such a good dynamic — and you're siblings.' And it really made me think, like, 'Wow, that's really lucky.'"
While her working relationship with Finneas hasn't changed, Billie does recognize her own personal growth when it comes to songwriting. "The biggest change I've noticed is I don't hate it anymore. Woo, my god, I used to just — I would rather have done anything else than be writing a song," she admitted. "I think another big change is that I'm much better now. I'm actually writing a lot more than I ever did before, which is really cool."
In addition to her writing, vocal production, and engineering credits on "What Was I Made For?," Billie revealed that she also came up with the concept behind the music video — which garnered over 50 million YouTube views in two months.
"It was like a very cool process coming up with that idea," she said. "I had the image of it in my head kind of since the beginning. I had that kind of sage green backdrop, me, 45-degree angle, yellow dress, blonde ponytail, desk. And that's all I had at first. And I was like, 'I don't know what's going on, but I know that that image is like the video.'"
She then worked collaboratively with her family, friends, and team to flesh it out. "I think my mom came up with it being old clothes or something," Billie remembered. "And then my friend Chelsea was like, 'What if it was doll-sized?'"
Beyond ideation, Billie also developed the storyboard for the video herself. "Camera work is very musical to me, and so it's very important that everything happens to the music," she explained. "And so I stood in my yard and I had my mom pretend to be me, and I did exactly what I wanted the camera to do at the exact right moments, and I feel really, really proud of how that video turned out."
She revealed that the iconic blonde look she adopted for "What Was I Made For?" was made possible by a wig. "Remember I had blonde hair a couple years ago," Billie — who's currently sporting black hair with red roots — said. "And for that it took me months and months to get the black out and turn it to blonde. So … that is a wig. I did not go blonde for that. I might be bald now."
"What Was I Made For?" Lyrics
I used to float, now I just fall down
I used to know but I'm not sure now
What I was made for
What was I made for?
Takin' a drive, I was an ideal
Looked so alive, turns out I'm not real
Just something you paid for
What was I made for?
'Cause I, I
I don't know how to feel
But I wanna try
I don't know how to feel
But someday, I might
Someday, I might
When did it end? All the enjoyment
I'm sad again, don't tell my boyfriend
It's not what he's made for
What was I made for?
'Cause I, 'cause I
I don't know how to feel
But I wanna try
I don't know how to feel
But someday I might
Someday I might
Think I forgot how to be happy
Something I'm not, but something I can be
Something I wait for
Something I'm made for
Something I'm made for
---
---
---