Big Ten Weekend Kickoff – Week 11
Find out how to listen to every game here.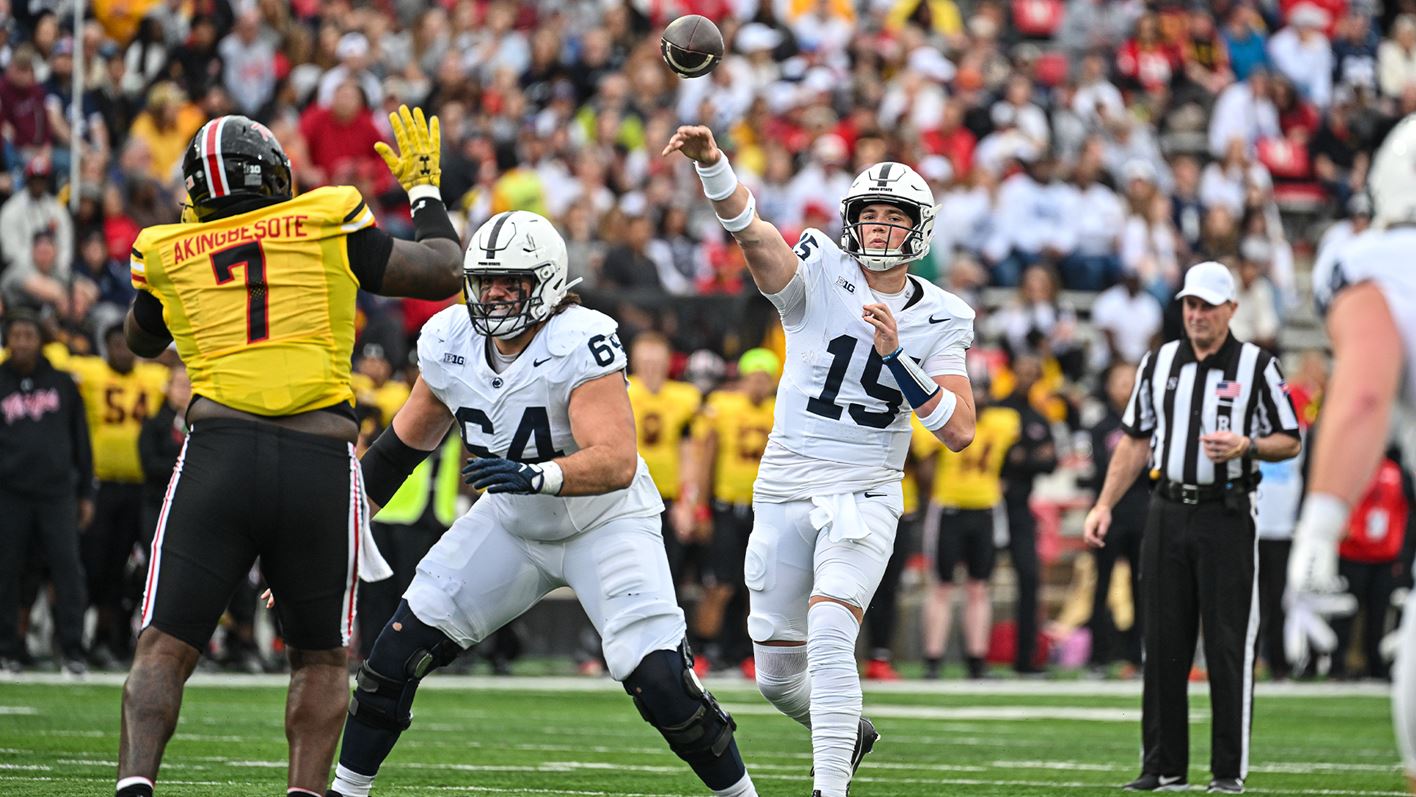 Week 11 of the 2023 Big Ten Football season is ready for kickoff with all 14 teams on the field this weekend. Tune in to Big Ten Radio (Ch. 372) all weekend long.

Big Ten Football Saturday, November 11:
Indiana at Illinois
Noon ET – BTN, Big Ten Radio Channel 372
The Hoosiers (3-6) head to Champaign to take on the Fighting Illini (4-5). Indiana knocked off Wisconsin 20-14 last week while Illinois defeated Minnesota 27-26)
Maryland at Nebraska
Noon ET – Peacock
The Terrapins (5-4) head to Lincoln to battle the Corn Huskers (5-4). Maryland lost to Penn State 51-15 last Saturday as Nebraska was also losing to Michigan State 20-17.
Michigan at Penn State
Noon ET – FOX
The Wolverines (9-0) travel to Happy Valley to meet the Nittany Lions (8-1). Michigan took down Purdue 41-12 last week while Penn State beat Maryland 51-15.
Rutgers at Iowa
3:30 pm ET – BTN, SiriusXM Big Ten Radio Channel 372
The Scarlet Knights (6-3) make the trek to Iowa City versus the Hawkeyes (7-2). Rutgers lost to Ohio State 35-16 last week while Iowa edged Northwestern 10-7.
Minnesota at Purdue
3:30 pm ET – NBC
The Golden Gophers (5-4) visit West Lafayette to meet the Boilermakers (2-7). Minnesota was edged by Illinois 27-26 last Saturday and Purdue lost to Michigan 41-12.
Northwestern at Wisconsin
3:30 pm ET – FS1
The Wildcat (4-5) travel to Madison and meet the Badgers (5-4). Northwestern lost to Iowa 10-7 last week while Wisconsin was beaten by Indiana 20-14.
Michigan State at Ohio State
7:30 pm ET – NBC, SiriusXM Big Ten Radio Channel 372
The Spartans (3-6) are off to The Horseshoe to battle the Buckeyes (9-0). Michigan State edged Nebraska 20-17 last Saturday as Ohio State was beating Rutgers 35-16.
---
---