SiriusXM Big Ten Radio's Football Power Rankings – Week 6
Here's how the SiriusXM Big Ten Radio team voted on this week's rankings.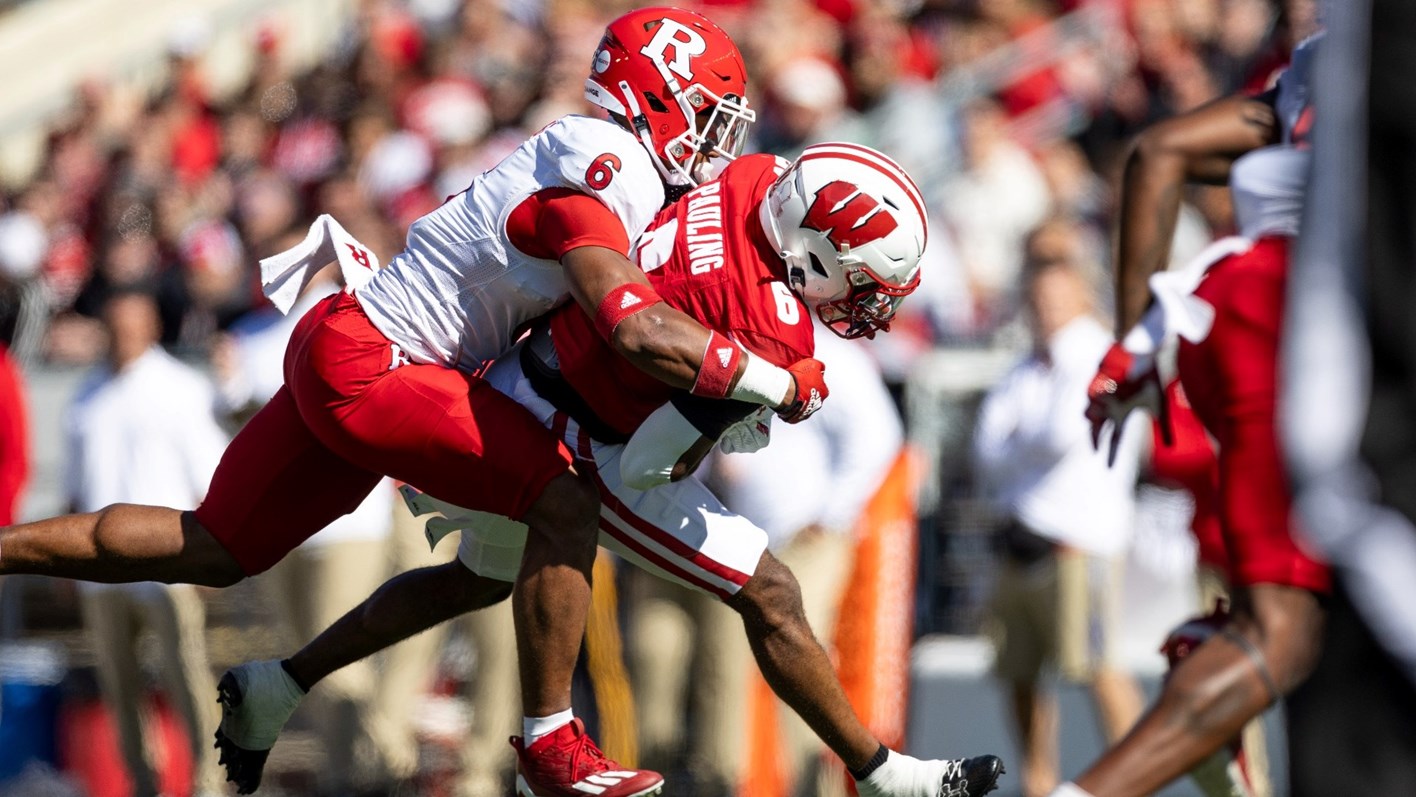 Pete Pistone and the rest of the SiriusXM Big Ten Radio team will unveil "Power Rankings" each week of the college football season. Check out this week's "Power Rankings" below, and start listening to SiriusXM Big Ten Radio (Ch. 372) on the SiriusXM App now.

Here's how the SiriusXM Big Ten Radio team voted after Week Six to determine this week's "Power Rankings:"
1. MICHIGAN
Will Johnson returned an interception 36 yards for a Michigan score on Minnesota's second snap, a spark the second-ranked Wolverines maintained from start to finish in a 52-10 victory over the Gophers on Saturday night. J.J. McCarthy completed 14 of 20 passes for 219 yards and had a career-high two rushing touchdowns to help Michigan (6-0, 3-0 Big Ten) stretch its conference winning streak to 17 for the second-longest run in program history.
2. PENN STATE 
The Nittany Lions were idle last weekend.
3. OHIO STATE 
Kyle McCord passed for 320 yards and two touchdowns, Marvin Harrison Jr. had eight catches for 163 yards and a score, and No. 4 Ohio State scored 27 straight points in the second half to beat Maryland 37-17 on Saturday. The Buckeyes (5-0, 2-0 Big Ten) didn't lead until Jaden Fielding kicked a field goal to put them up 20-17 late in the third quarter.
4. MARYLAND 
The Terrapins lost to Ohio State 37-17 last Saturday.
5. WISCONSIN
Ricardo Hallman scored on a 95-yard interception return, Braelon Allen rushed for 101 yards and Wisconsin defeated Rutgers 24-13 on Saturday to remain the lone Big Ten West Division team without a conference loss. Hallman has three interceptions over his last two games. He picked off two passes Sept. 22 in Wisconsin's 38-17 triumph at Purdue.
6. IOWA
Kaleb Johnson rushed for 134 yards and a touchdown in his return from an ankle injury as Iowa defeated Purdue 20-14 on Saturday. Johnson, who rushed for a career-high 200 yards against Purdue last season, missed the last three games after rushing for 91 yards in Iowa's first two games. His second carry of the game was a 67-yard touchdown run.
7. RUTGERS 
The Scarlet Knights lost to Wisconsin 24-13 last Saturday.
8. NEBRASKA 
Heinrich Haarberg threw for 154 yards and rushed for a team-leading 82 yards and a touchdown as Nebraska beat Illinois 20-7 on Friday night. Illinois honored former Illini football star Dick Butkus, who passed away Thursday at age 80, with a number of tributes including a moment of silence before the game and a video tribute at halftime. Seven receivers caught passes from Haarberg, who was 12-of-24 passing. His 25-yard touchdown run in the second quarter was Nebraska's second TD in 10 seconds.
9. PURDUE
The Boilermakers lost to Iowa 20-14 last Saturday.
10. NORTHWESTERN
Backup quarterback Brendan Sullivan had three total touchdowns in his first start of the season to lead Northwestern to a 23-20 win over Howard on Saturday. Cam Johnson and Bryce Kirtz each had a receiving touchdown as the Wildcats were able to stave off a late comeback push by the Bison on homecoming weekend. Sullivan filled in for starter Ben Bryant and was the difference maker for Northwestern (3-3). He finished with two passing touchdowns and one score on the ground.
11. MINNESOTA
The Golden Gophers lost to Michigan 52-10 last Saturday.
12. ILLINOIS
The Fighting Illini lost to Nebraska 20-7 last Saturday.
13. MICHIGAN STATE 
The Spartans were idle last week.
14. INDIANA 
The Hoosiers were idle last week.
---
---