Bevy Smith calls Kendall Jenner's pulled Pepsi commercial 'exploitative'
"As someone who has marched in several marches for Black Lives Matter, for Women's rights, for Muslim rights, I'm not having it," Bevy Smith said on her Radio Andy show.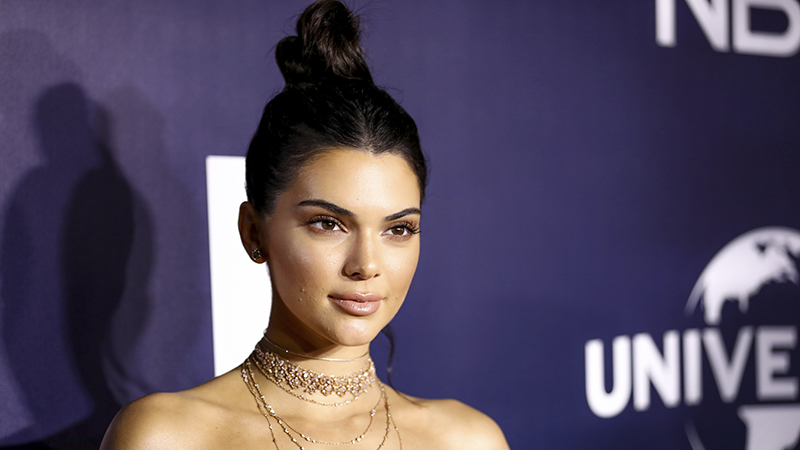 Kendall Jenner arrives at the NBCUniversal Golden Globes afterparty at the Beverly Hilton Hotel on Sunday, Jan. 8, 2017, in Beverly Hills, Calif. (Photo by Rich Fury/Invision/AP)
Pepsi's latest commercial? Not exactly refreshing.
What the beverage company hoped would be a hip statement about activism and unity sparked a firestorm this week, with the brand pulling the "short film" (their term for the 2 minute, 40 second spot) after online backlash.
In brief, Kardashian sister/supermodel Kendall Jenner plays herself and is posing during a photo shoot when she spots a protest nearby. We'll let Radio Andy's Bevy Smith take it from here:
"Kendall rips off her silver dress, rips off her wig, smears off her dark burgundy lipstick and goes out and partakes in the protest, and then she's met by a whole bunch of cops looking very stern and Stalin-esque. And then she hands them a Pepsi and the crowd erupts, and everything's A-OK because all of our problems can be solved if we just gave cops Pepsi," Smith said Wednesday on Bevelations. "Of course, black Twitter ate these motherf**kers alive, ate them for breakfast, lunch and dinner."
"It's definitely exploitative of the Black Lives Matter movement," she continued. "It's not like Pepsi is an ally of anything like that. Why would you think it's okay to co-opt a struggle? As Gil Scott-Heron said, 'The revolution will not be televised.' And it will not be commercialized on our backs. I'm here to tell you that. As someone who has marched in several marches for Black Lives Matter, for women's rights, for Muslim rights, I'm not having it."
Still, Smith said Jenner shouldn't have to shoulder all the hate.
"People are blaming Kendall Jenner. I'm going to tell you this: Kendall Jenner is not remotely aware of politic," Smith said. "To her, a protest probably looks like an extension of Coachella. … But this is not a girl who's necessarily well-educated. She's also in a little ivory tower, so she don't know. I'm not excusing her, but I'm definitely like, when Pepsi told her what the treatment was, she didn't think nothing of it."
"And people are like, 'As many black men as they f**k in their house …'" Smith continued, referring to the Kardashian-Jenner family's romantic history. "I'm like, no. Those black men that are sitting up in that house are not talking about politics to those girls. I'm sure they're not talking to them about cultural appropriation. They're not talking to them about any of that. You think Tyga is sitting around schooling Kylie on cultural appropriation? You think any of Khloe's myriad of black lovers have done that or any of Kim's myriad of black lovers? No."
Bevelations airs live weekdays from 5-6 pm ET on SiriusXM Radio Andy (Ch. 102).
(Photo by Rich Fury/Invision/AP)
---
---
---