13 Best Christmas Soul Songs, from The Temptations to Stevie Wonder
These classic Christmas soul songs reign supreme, including "Someday at Christmas," "Santa Baby," "Everyday Will Be Like a Holiday" and more.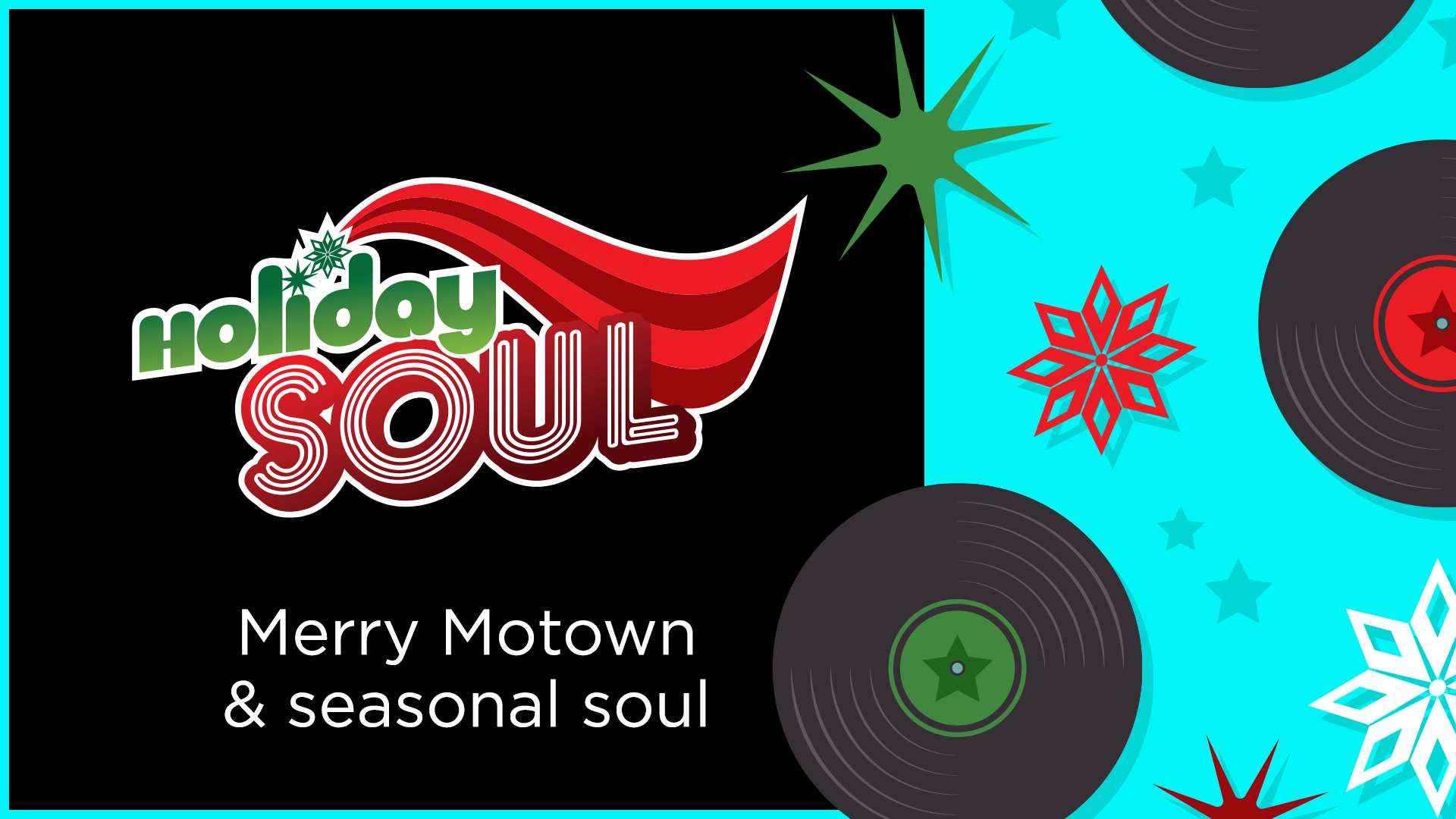 Soul Christmas music is unmatched. When you combine legendary vocals with elaborate storytelling about the holiday over a rhythmic backdrop, you're left with a litany of songs that'll have you either dancing, laughing along in delight or shedding tears over a heartwarming memory.
There are many classic holiday soul tracks from the likes of Smokey Robinson, Dionne Warwick, the Four Tops, The Supremes and others — which make it hard to choose the best. But there's a set of songs that reign supreme.
In no particular order, here are the 13 best Christmas soul songs. Listen to these songs and more on Holiday Soul (Ch. 49) from December 7 through December 28.

Charles Brown – "Please Come Home For Christmas"
Charles Brown croons arguably one of the saddest Christmas songs ever written, exclaiming at one point, "My baby's gone, I have no friends…" No one should feel this sulky during one of the cheeriest holidays, but that shouldn't stop you from blasting the melancholy joint from your car speakers.
Otis Redding – "Merry Christmas Baby"
Otis Redding is not the original artist behind "Merry Christmas Baby," but his classic, raspy tone paired with this Christmas standard tops the list of covers that include artists like B.B. King, Christina Aguilera and Elvis Presley. Redding has voiced many classic Christmas songs, including this one.
The Temptations – "Silent Night"
Once The Temptations released their version of the classic tune, all other versions ceased to matter.
Carla Thomas – "Gee Whiz It's Christmas"
A Christmas song perfect to get you shaking your hips. Thomas' fun, uptempo song is less about Christmas and more about finding your way back into someone's heart through holiday festivities.
Clarence Carter – "Back Door Santa"
Between the big horns and Carter's boisterous tone, you may miss that the song is about a man sneaking around with another man's woman. It's a perfect example of the storytelling of the '60s and '70s soul scene but with a Christmas-y spin.
James Brown – "Santa Claus Goes Straight to the Ghetto"
James Brown created numerous songs that could be on this list, all featuring his legendary sound and prolific lyrics — but this one stands out, as it was released during a critical time period in history and was truly meant to represent Black children across the United States.
William Bell – "Everyday Will Be Like a Holiday"
Another love song for a tortured lover during Christmastime. Do not listen to the Carole King version without listening to this version first, and be sure to send it over to your long-distance love in the meantime.
Donny Hathaway – "This Christmas"
Often replicated but never duplicated, Donny Hathaway's "This Christmas" is one of the most popular Christmas songs of all time.
Jackson 5 – "I Saw Mommy Kissing Santa Claus"
Another cover that is arguably the best version of the song, the track features a young MJ's angelic vocals. It just makes you want to sing along!
Eartha Kitt – "Santa Baby"
Even though "Santa Baby" has found itself on both the list for best and worst Christmas songs, the sultry Kitt classic is a staple during the holidays. It's also been covered by some of pop's biggest stars including Taylor Swift, Madonna and Ariana Grande, but none touch the original.
The Emotions – "What Do The Lonely Do At Christmas?"
The last sad love song on the list is probably the saddest of them all. The lead vocalist achingly commiserates over being lonely during the holidays, and it hits you right in the heart.
Stevie Wonder – "Someday At Christmas"
We can't have a "best of soul" list without Stevie Wonder. In true Wonder fashion, "Someday At Christmas" includes themes of world peace, love and equality. In 2017, he remade the song with songstress Andra Day.
Solomon Burke – "Presents For Christmas"
We close this list with one of the pioneers of the soul sound with his classic "Presents For Christmas." With booming horns and rich vocals, Burke reminds us of his impact on soul music with a holiday gem.
---
---
---