Behind the scenes of TODAY's Donald Trump Town Hall: Hear from a voter who 'played hooky' to meet him
After winning New York's Republican primary by a landslide, Donald Trump stopped by the TODAY Show for a special Town Hall with his family and throngs of cheering fans Thursday morning. The controversial candidate answered questions from Matt Lauer, Savannah Guthrie, … Continued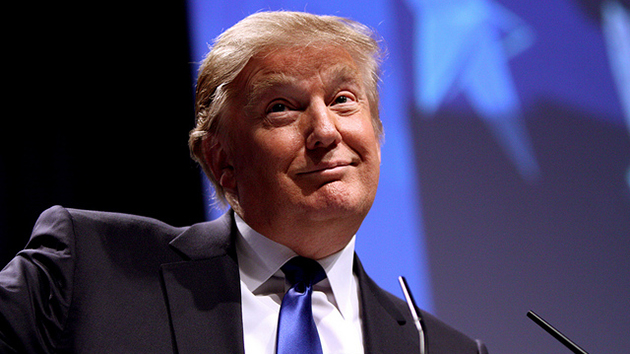 photo via Gage Skidmore/Flickr
After winning New York's Republican primary by a landslide, Donald Trump stopped by the TODAY Show for a special Town Hall with his family and throngs of cheering fans Thursday morning.
The controversial candidate answered questions from Matt Lauer, Savannah Guthrie, Twitter and spectators camped out on the plaza, giving his take on hot topics like putting Harriet Tubman on the $20 ("it's pure political correctness"), North Carolina's LGBT bathroom law ("leave it the way it is") and raising taxes on the wealthy (he does support taxing the country's highest earners, "including myself").
Meanwhile, TODAY Show Radio's Jessica Ettinger was on the scene chatting with Trump's supporters, including Queens resident Jeremy, who admitted he "played hooky" from work to meet the man he cast his vote for Tuesday.
"We got picked and they pulled us over here," he said of his prime spot in the plaza. "I was a seat warmer as a matter of fact, for the family."
The sick day paid off: Jeremy's red Make America Great Again baseball cap now bears Trump's autograph.
"I just asked him, 'Mr. Trump, please sign my hat,'" he said. "He was real nice this morning."
The Town Hall will be rebroadcast on TODAY Show Radio (Ch. 108) at 2 pm ET.
For a free 30-day trial, check out http://www.siriusxm.com/freeTrial.
---
---
---