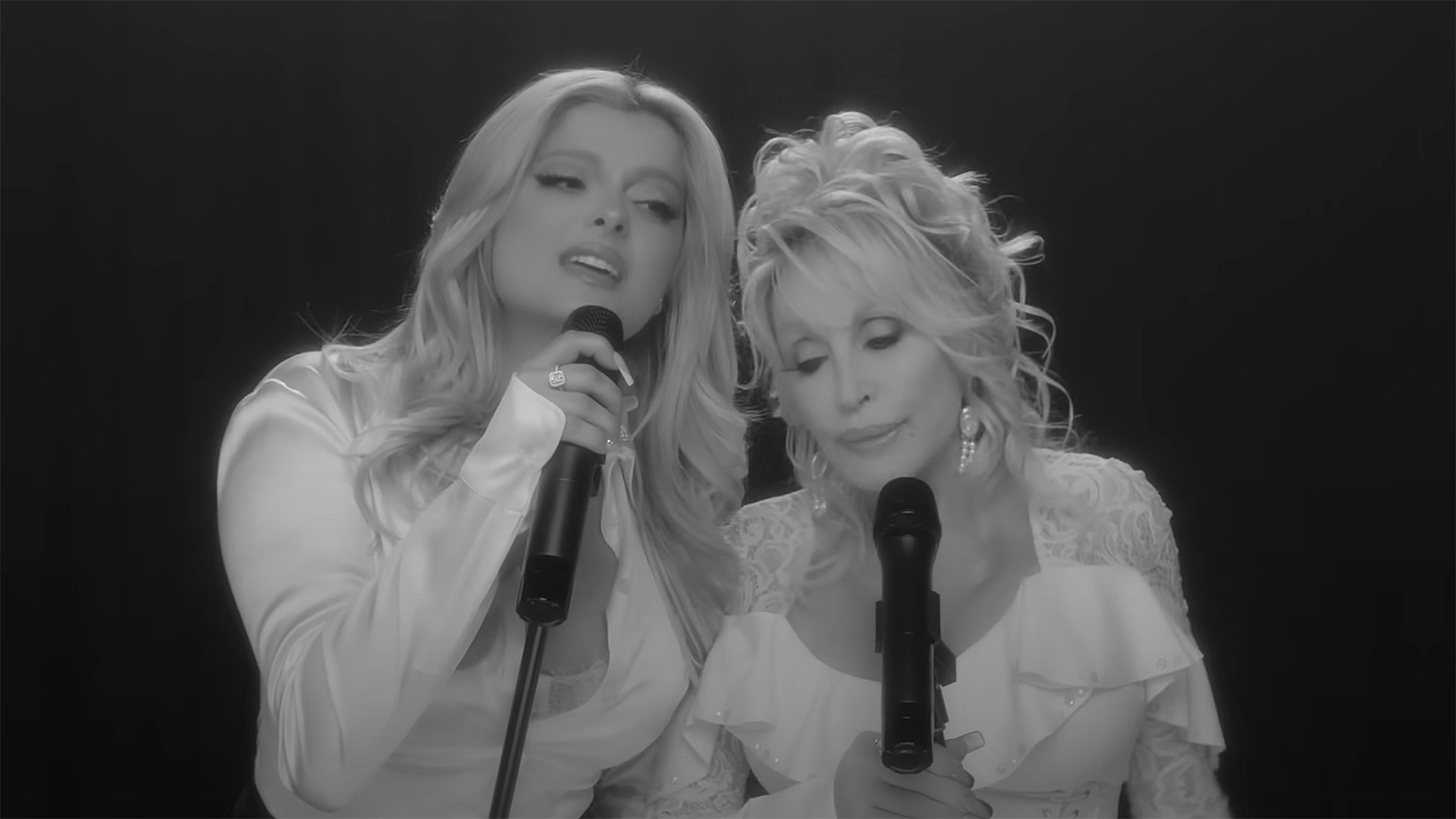 Bebe Rexha has tapped none other than the iconic Dolly Parton to join her on her latest release, "Seasons." In a recent interview during Gayle King in the House on Radio Andy, Bebe spoke with Gayle about her Dolly collab, weight loss struggles, and new women's anthem. Check out clips from the interview below and listen to it in full on the SXM App here.
Bebe Rexha on Getting Dolly Parton on Her Song, "Seasons"
Bebe Rexha on Her Struggles with Weight and PCOS Diagnosis
Bebe Rexha on her New Women's Anthem, "I Am"
"Seasons" is the closing song on Bebe's third studio album, Bebe, out today. Channeling the sounds of the '70s in her new body of work, "Seasons" is Bebe's take on Fleetwood Mac's "Landslide" and stands out as slower and more acoustic among the 11 other dance tracks.
"'Landslide' is one of the greatest songs of all time, but I just loved how it talked about change," Bebe explained. "And I was like, 'I want to write my own version.'"
---
Listen to Dolly Parton & more classic country hits on Prime Country (Ch. 58)
---
The new song is accompanied by a beautiful black and white music video directed by Natalie Simmons. It features both singers standing side-by-side in front of their microphones, showcasing both their solo parts of the song but also the harmonious blending of their voices.
"Growing up with immigrant parents, I never thought that I would have Dolly Parton on my song, you know? She's an icon. Not only is she an incredible artist, but she's a songwriter, which is how I started. Yeah, it's surreal," said Bebe.
Dolly's feature on "Seasons" is one of three collaborations on Bebe; "Satellite" includes Snoop Dogg, and her GRAMMY-nominated smash hit "I'm Good (Blue)" was done with David Guetta. "I'm Good (Blue)" samples the 1998 single "Blue (Da Ba Dee)" by Eiffel 65, tapping into millennial nostalgia and introducing a whole new generation to the colorful '90s earworm. The collab peaked at number four on the Billboard Hot 100.
Now a Rock and Roll Hall of Fame inductee, Dolly has also been working on new music of her own. She's due to introduce the world to her first rock album when she hosts the 2023 Academy of Country Music Awards with Garth Brooks next month. The album is rumored to include guest appearances from names like P!NK, Paul McCartney, Steven Tyler, Nikki Sixx, Pat Benatar, Joan Jett, Mick Fleetwood, Rob Halford, John Fogerty, and more.
See Bebe on her Best F*n Night of My Life Tour, making stops around the U.S. between May and June 2023.
---
Hear "I'm Good (Blue)" & more Bebe Rexha tracks on SiriusXM Hits 1 (Ch. 2)
---
"Seasons" Lyrics
I lie awake inside a dream
And I run run run run away from me
The seasons change right under my feet
I'm still the same same same, same old me
ahh
ooo
And everyone around me
Oh they seem so grounded
But I can't seem to catch myself
My heart starts beating loudly
I know that I'm surrounded
But I'm too proud to ask for help
I lie awake inside a dream
And I run run run run away from me
The seasons change right under my feet
I'm still the same same same, same old me
ahh
ooo
My mirror is a liar
Inside I'm still a child
Who's tryna find her way back home
How come nobody warns us
About what's coming for us
That you live and die alone
I lie awake inside a dream
And I run run run run away from me
The seasons change right under my feet
I'm still the same same same, same old me
The seasons changing now
The leaves are turning brown
The snow is falling down
The sun is coming out
I feel it all now
I feel it all now
I feel it, I feel it, iiii
I lie awake inside a dream
And I run run run run away from me
The seasons change right under my feet
I'm still the same same same, same old me
Bebe Tracklist
1. "Heart Wants What It Wants"
2. "Miracle Man"
3. "Satellite" (with Snoop Dogg)
4. "When It Rains"
5. "Call on Me"
6. "I'm Good (Blue)" (with David Guetta)
7. "Visions (Don't Go)"
8. "I'm Not High, I'm in Love"
9. "Blue Moon"
10. "Born Again"
11. "I Am"
12. "Seasons" (with Dolly Parton)
---
---
---