Beastie Boys member talks drugs & fame with Tony Hawk
Beastie Boys' Mike D talks with Tony Hawk about drug use during their rise to fame, chucking rocks at one another at the MTV VMAs and everyone in China thinking Christian Slater is the best skater.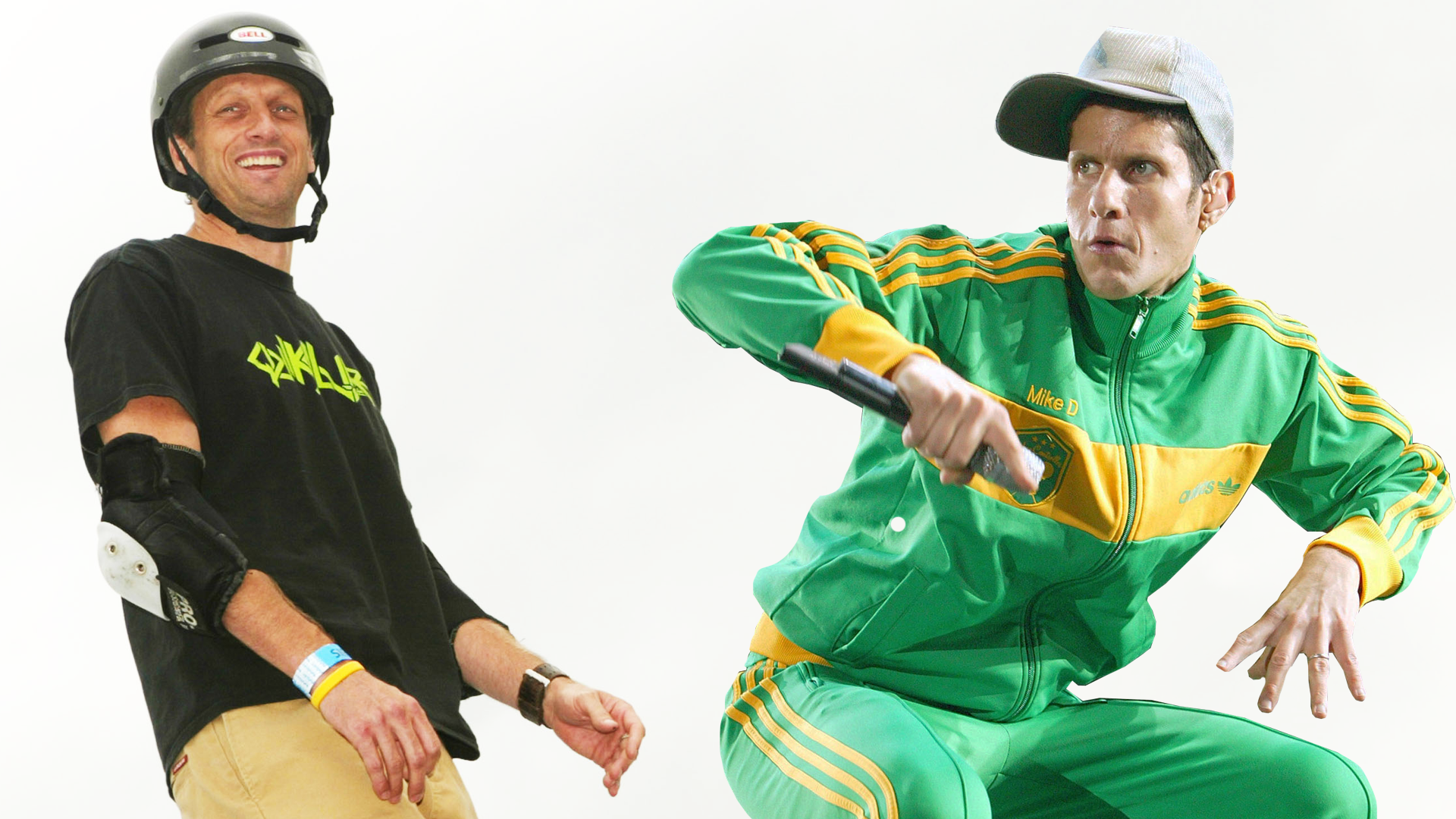 Throughout their iconic careers, the Beastie Boys rapped about, among countless other things, skateboarding. The hip-hop pioneers helped introduce skateboarding culture to people around the world, so it's no surprise that one of their fans is skateboarding legend Tony Hawk.
The Beastie Boys' Michael "Mike D" Diamond sat down with Hawk for an exclusive interview on on Faction Talk (Ch. 103) about the group's drug use, Christian Slater's cult skateboarding movie, and more!
Tony Hawk and Mike D talk about drug use and fame
SiriusXM subscribers are able to listen to Faction Talk on SiriusXM radios, and those with streaming access can listen online, on-the-go with the SiriusXM mobile app and at home on a wide variety of connected devices including smart TVs, Amazon Alexa devices, Apple TV, PlayStation, Roku, Sonos speakers and more. Go to www.SiriusXM.com/streaming to learn more.

---
---
---