Clay: Bills' new OC puts players in positon 'to do what we do best'
It's looking less and less like a coincidence that, since Anthony Lynn replaced Greg Roman as the Buffalo Bills' offensive coordinator, the team has won three games in a row. And the offense, while not necessarily spectacular, has been effective, … Continued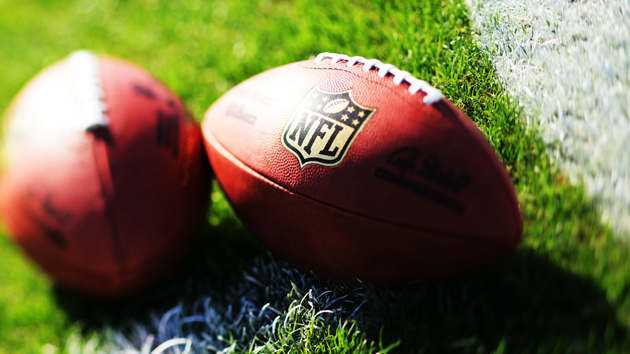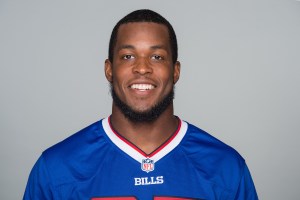 It's looking less and less like a coincidence that, since Anthony Lynn replaced Greg Roman as the Buffalo Bills' offensive coordinator, the team has won three games in a row.
And the offense, while not necessarily spectacular, has been effective, especially with the running game.
'Puts the onus on the players'
What's the biggest difference? There has been plenty of talk about Lynn streamlining the playbook. In some cases, he has found different ways to allow players to be more effective, mainly by taking fuller advantage of what they do best.
"Maybe some of the roles have changed," tight end Charles Clay told Bruce Murray and Maurice Jones-Drew on the SiriusXM Blitz. "But after the switch, he kind of sat everybody down and figured out what they like to do after evaluating and seeing what they were good at, and things like that. So he's kind of putting us in position to do what we do best, so at the end of the day, it kind of puts the onus on the players.
'Gives us a big confidence boost'
"So that gives us a big confidence boost, knowing that we'll have our chance and have our opportunities. It's just a matter of going out there and making the plays."
Beasley on Falcons' defensive mantra: 'It's all about the ball'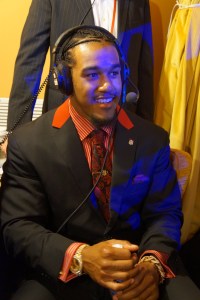 Atlanta Falcons linebacker Vic Beasley played a major role in allowing his team to turn the tables on the Denver Broncos last Sunday.
Normally, it's the Broncos that are drawing the attention for producing sacks and generating heavy pressure on the quarterback.
'Just concentrated on being consistent'
Last Sunday, however, it was the Falcons, who had six sacks — 3.5 by Beasley. Beasley also forced a pair of fumbles in the Falcons' 23-16 victory.
"I just concentrated on being consistent, trying to be more consistent this year in the role of playing SAM linebacker," he told Alex Marvez and Gil Brandt on Late Hits. "It's just causing you to develop more time management in the film room. I've been putting in a lot of work in the offseason.
"I think it's just that consistent roll that I kind of got into this offseason."
As for forcing multiple fumbles, Beasley is merely carrying out the orders that he and the rest of his defensive teammates constantly hear from coach Dan Quinn.
"Coach always preaches, 'It's all about the ball in this organization,'" he said. "We try to get the ball out as a defense and that's the first thing that I go for when I'm going to put pressure on the quarterback."
---
---